Club Blume
What is CLUB BLUME?
A social group for young adults in their 20s and 30s sponsored by Blumenthal Performing Arts. Members enjoy special offers like pre-show mixers, exclusive discount offers and other great perks.
There are no dues, no officers and no membership requirements. You can become a member simply by signing up!
How do I join?
Just send your name, address and email address to us at [email protected]
Keep up with us on Facebook!
2015-16 Season Events
Oct. 5, 2016 - FIRST DATE
Nov. 9, 2016 - CABARET
2016-2017 Season Tickets are now available for purchase! Lock in your seats for NOW at the GUARANTEED lowest price for Club Blume. Click below for more information or to purchase online. To purchase by phone, call 704-335-1010.

2016-17 Season Events
Nov. 23, 2016 - A GENTLEMAN'S GUIDE TO LOVE AND MURDER
Jan. 11, 2017 - AN AMERICAN IN PARIS
Feb. 15, 2017 - THE CURIOUS INCIDENT
March 8, 2017 - THE BODYGUARD
April 12, 2017 - HEDWIG AND THE ANGRY INCH
June 28, 2017 - FUN HOME
Oct. 4, 2017 - FINDING NEVERLAND
Available Offers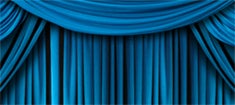 Grand Tier Ticket - $331.09, Balcony 1 Season Ticket - $230.27
Buy Now
Details
$29.99 price zone 10 ticket price! Valid on Fri and Sun Eve.
Buy Now
Details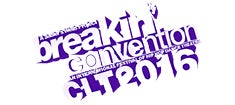 BOGO FREE! Friday evening only - price zones 10 or 20
Buy Now
Details