Support Blumenthal Performing Arts
For more information about how you can support our programs, please call Jamie Campbell at 704.379.1354.
Give Now
Blumenthal is a place to find joy and wonder and community. It is a place where families find joy in sharing a special occasion; a place where youth gasp in wonder as the magic of a beloved classic unfolds onstage; a place we see community built because the experience shared by those in our theaters leaves them with a sense that they belong with those who shared it too.
Please take a look at some of our programs and consider how your support will enrich the arts and our community. I invite you to join us by becoming a member or corporate partner today.
~Tom Gabbard, President
What Your Membership Supports: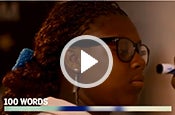 Help send a child to see ANNIE! Click here to watch a video about Blumenthal's efforts to provide Arts for All.
Details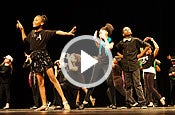 The annual Broadway Jr celebration brings students together who share an interest in musical theater to perform and learn with New York's famed iTheatrics educators. Your gifts help fund this celebration for more than 1,800 annually and help support musical theater in schools at a time when funding for arts programs is scarce. Click here to watch a video about this program.
Details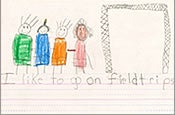 Jasmine attended a school show with her classmates at Blumenthal Performing Arts and sent us this picture as a thank you. Your gifts help fund arts experiences that enrich student's lives.
My wife and I firmly believe that supporting arts organizations and exposing young people to music and theater is of paramount importance. - Robert Ecker
What ways can I give?

Check by mail:
Development Office
Blumenthal Performing Arts
130 N Tryon StCharlotte, NC 28202
Monthly bank electronic funds transfer
Matching gifts

Audited Financials

Report to the Community