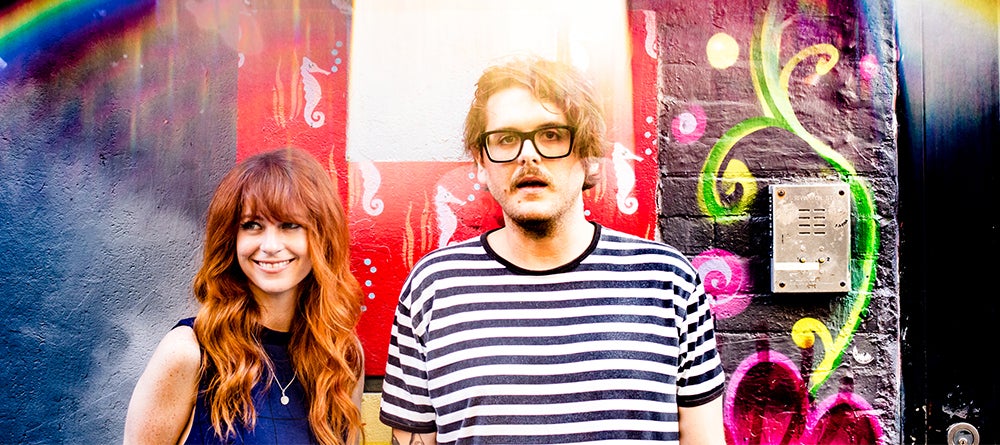 Surf. Rock. Candy: *repeat repeat
By Ryan McKeel

Jul 10, 2018
Looking for a pop-centric trip to California during these warm summer months? Or perhaps you'd enjoy a walk on the city streets of Nashville while taking in the rockabilly sounds of the squares. Better yet, you're thinking of tackling New York's indie landscape before schools starts again this autumn.
Maybe all of that is too much for the few short months that remain in the season. But a certain band aims to combine these different sounds into their unique musicality when they hit the Charlotte stage for the first time this summer. *repeat repeat comes to the Stage Door Theater August 9, playing an infectious medley of sunny pop, indie rock and garage punk.
The astounding guitar riffs of Jared Corder, a self proclaimed "former punk-rock kid" along with the power-house vocals of his wife, Kristyn, and the heart-beating rhythms provided by drummer Andy Herrin allow the group to combine several aesthetics into a refined musicality with their own hazy harmonies. *repeat repeat is all about collecting the little idiosyncrasies of art and meshing them together to create an artistic journey at every turn.
Jared and Kristen claim "Surf. Rock. Candy." as the three descriptors of the group, which has performed at Bonnaroo, Firefly Festival, Shaky Knees and Forecastle Festival. *repeat repeat has also toured with Beach Slang, opened for Neon Trees, and, above all, created a tweet-perfect description of their music: "Loud & crunchy, surf-tinged 60s harmonies meets punch-you-in-the-face guitar & drums. Bloom & Doom."
Aside from their unique sound, their band name attracts attention before the first chord even resonates. Its stylization comes from a story some may consider astoundingly mundane.

"It actually came from a shampoo bottle," Jared said in an interview with AltPress. "It said 'Lather, Rinse*' and at the bottom the note said 'repeat, repeat.' Unintentionally, the asterisk helps us get top listed on shows and lineups."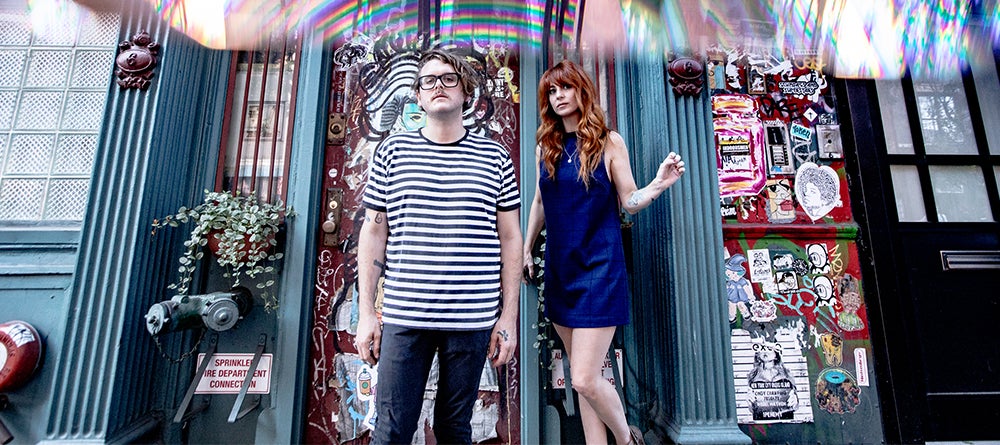 The band's sophomore album, Floral Canyon, is a compilation of their various music ideals transcribed into a psychedelic homage to the group's roots and influences.
"We called the record Floral Canyon after various lifelong inspirations from Laurel Canyon. The end of the decade brought the Manson murders, and that juxtaposition of peace and love with the dark, ominous tones of Helter Skelter always fascinated me," Jared said. "We feel our music reflects a similar dissonance between the bright harmony-heavy love songs and the loud brash tone & crunch of the guitar and drums, with a little bit of a spooky undertone."
The sound of this unique group is, well...unique. Their music may draw from 60s influences as well as garage punk idols, but the resulting sound is, as they say, unmistakably *repeat repeat.
*repeat repeat plays the Stage Door Theater on August 9. Tickets are available here!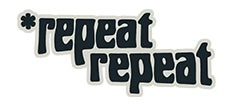 STAGE DOOR THEATER at Blumenthal Performing Arts Center