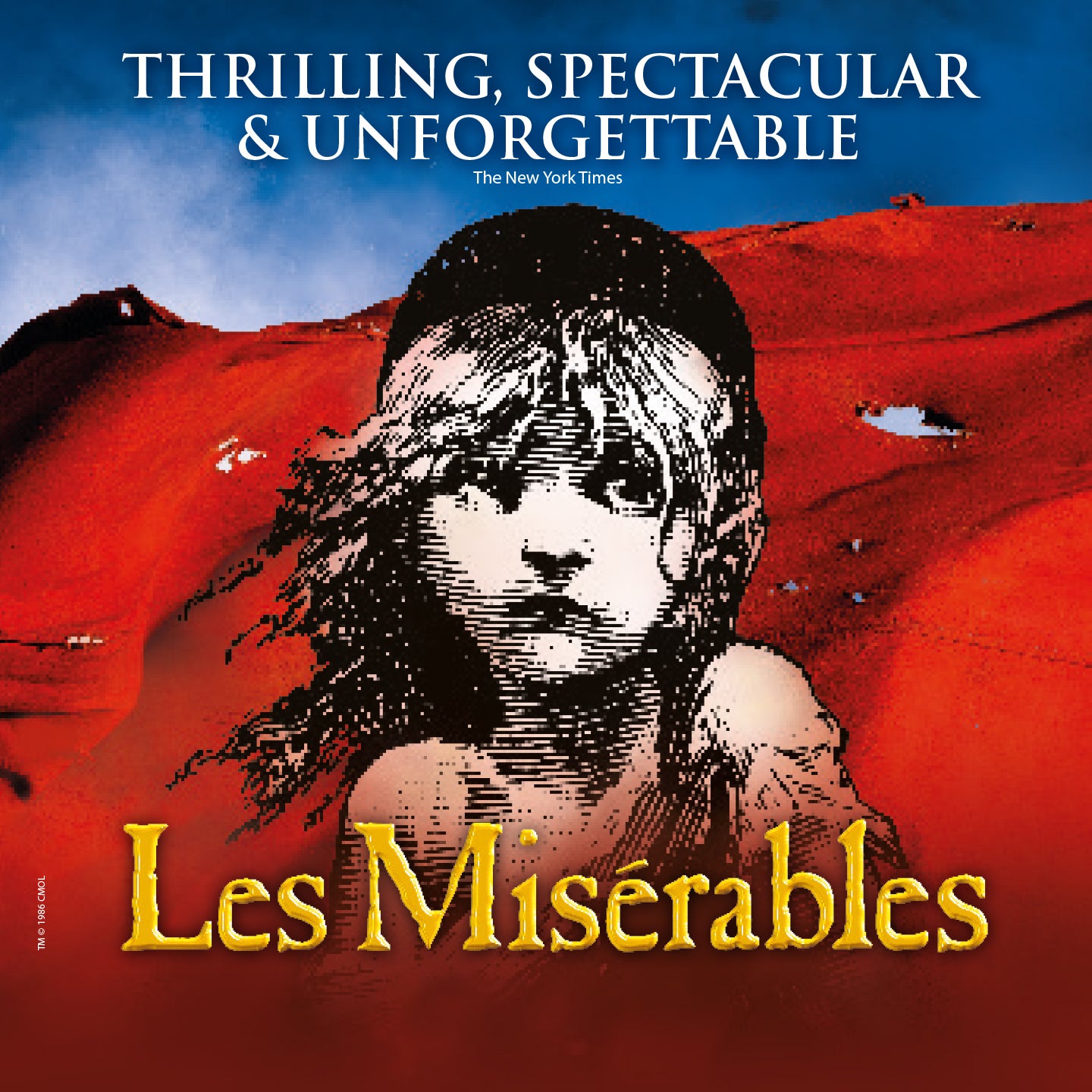 Additional Performance of Les Misérables Added To ENCORE Series!
By Becky Bereiter

Sep 21, 2017
Charlotte, NC (Sept. 21, 2017) – Due to popular demand, Blumenthal Performing Arts has added an additional performance of the Tony Award-winning musical Les Misérables to its highly anticipated ENCORE Series.
Tickets are now available for the newly added matinee on Thursday, December 14, 2017 at 2:00pm at Ovens Auditorium, and can be purchased here or by calling our box office at 704.372.1000.
The performance has also been added to our ongoing "Beat the Sellouts" sale, available through Sept. 29th. Fans who purchase now will enjoy first choice of open seats plus free parking with their order.
Great locations are available for Tony Award-winning shows like Les Misérables, The Phantom of the Opera and Beautiful: The Carole King Musical. Other hit musicals included in the sale are School of Rock, On Your Feet! - The Emilio & Gloria Estefan Musical, RENT, The Sound of Music and Sir Matthew Bourne's magical new adaptation of The Red Shoes.
Special attractions offered in the sale include the holiday favorite Robert Earl Keen's Merry Christmas from the Fam-O-Lee, The Birdland All-Stars featuring Tommy Igoe, Mnozil Brass, Alvin Ailey American Dance Theater and Scrap Arts Music.
For complete details on our "Beat the Sellouts" sale or to purchase tickets, visit BlumenthalArts.org/BTS or call 704.372.1000.
ABOUT BLUMENTHAL PERFORMING ARTS
Blumenthal Performing Arts serves the Carolinas as a leading cultural, entertainment and education provider. For more information, call (704) 372-1000 or visit BlumenthalArts.org. Blumenthal Performing Arts receives operating support from the Arts & Science Council and North Carolina Arts Council. Blumenthal Performing Arts is also supported by PNC Bank, sponsor of the PNC Broadway Lights.