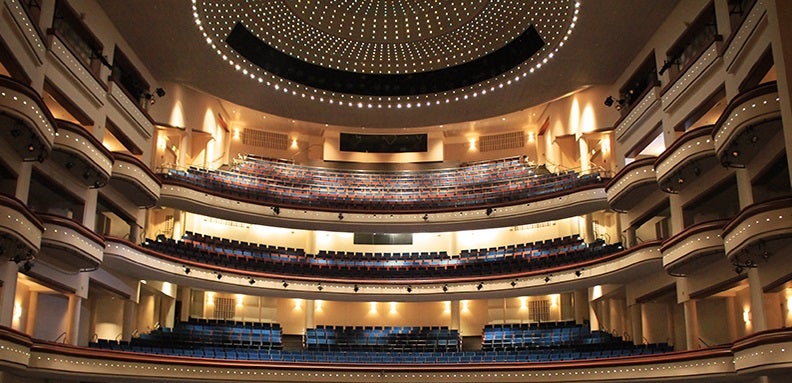 Our App, Amplified
By Kitty Janvrin

Sep 26, 2017
Going to see RENT this week? There's no day but today to get the Blumenthal app!
With our newly improved mobile app, you can check out all of the exciting things happening at Blumenthal, receive updates on show announcements and ticket sales, earn points to redeem for prizes and preorder concessions. The best part? This free app won't cost you any of your rent money!
Every other week, we'll highlight another app feature to show you how you can use your Blumenthal app all 525,600 minutes of the year.
Step 1: Download the app.
Option a: Visit the iTunes or Google Play app store, search Blumenthal Performing Arts, and start your download.
Option b: Text APP to 43506 for a direct link to the app.
Step 2: Create an account.
Sign up with your email or log in using your Facebook account.
Step 3: Turn on push notifications.
You will see a pop-up box asking if you would like to allow notifications. Of course you would! This way, you'll be the first to hear about show announcements, special offers and point giveaways.
Watch as we use text-to-download and take a look at the app.
If you're headed to the show tonight, make sure to preorder your drinks and snacks. Simply visit the Concessions page on the app and follow the easy steps. Your order will be waiting for you at the theater on our Preorder Station tables.