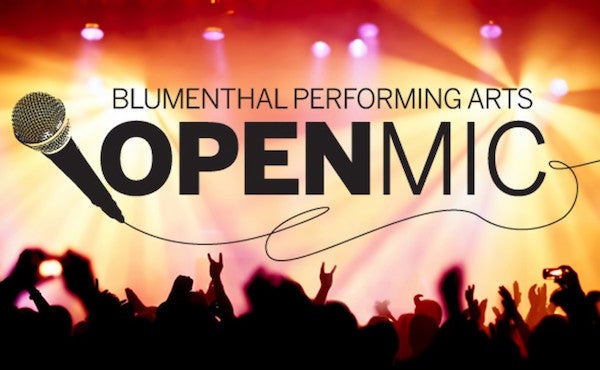 Blumenthal Performing Arts: BEST of Open Mic
By Becky Bereiter

Aug 16, 2017
This past Friday night we hosted a packed house at our beautiful McGlohon Theater for our Best of Open Mic celebration. Personally, it was my first time attending an open mic event of any kind and I HAD A BLAST.
Words cannot describe the awesome, local talent on stage and the beyond supportive and enthusiastic crowd... seriously - come join us next time!
Check out all the fun!
Our next Open Mic is Friday, October 6 at 7:30pm. FREE @ the McGlohon Theater at Spirit Square.
All the details are here: blumenthalarts.org/events/detail/open-mic-night-23
Also, HUGE shout out to our most recent group of performers!
Ashanti Munir - Singing
Mario Seijas - Singing
Essynce & Arlie - Guitar/Singing
Luna Mackie - Spoken Word
Louisa Taylor - Piano/Singing
BBF Band - Piano/Singing/Violin
Montrell Brooks - Spoken Word
Malique Sykes - Singing
New Hires - Guitar/Singing
Sir Abstraxxx - Spoken Word
Annie & Max Odom - Piano/Singing
M. Nolan Davis - Guitar/Singing
Rebecca DiVenere - Piano Singing
Sophie Miller - Singing