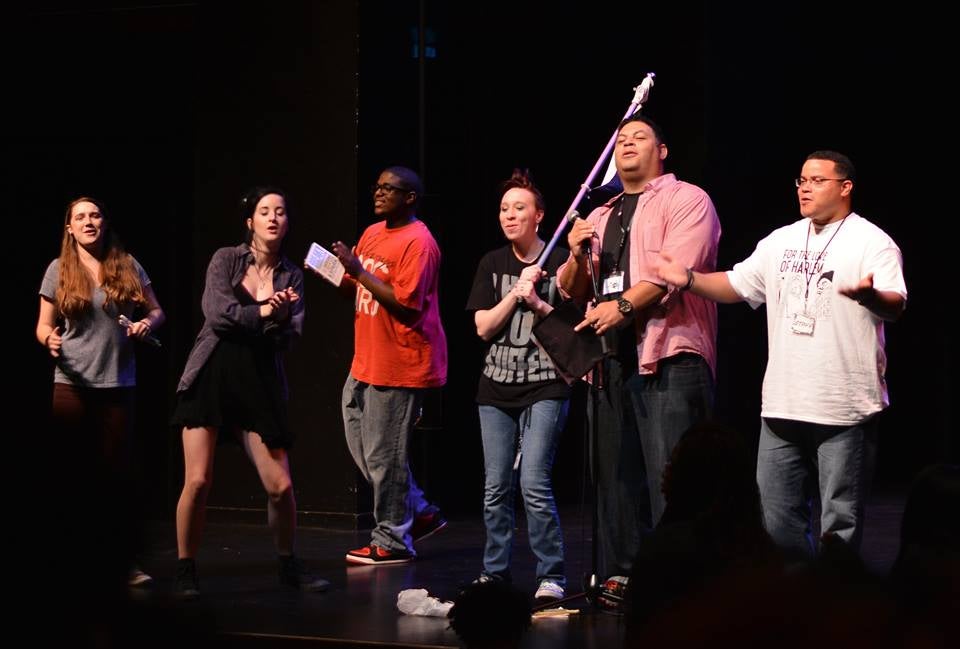 BreatheINK Uses the Power of Poetry to Change Lives
For Terry Creech and the young people he coaches, poetry isn't a bunch of pretty words from a bygone era: it's contemporary, competitive, and life-changing. As Executive Director of breatheINK Youth Poetry Initiative, Creech works with local teens to develop their skills and confidence as spoken word poets.
"I love poetry and I love sports, and Slam is basically the sport of poetry," says Creech, who also founded SlamCharlotte, an organization for adult poets that has won two national championships. Creech and breatheINK have played an integral role in promoting performance poetry in the Carolinas, through school and community workshops.
Much of the work these young poets do to develop their craft can also help them succeed in life. "Since I was 16, breatheINK has been like my compass," says 20-year old Jordan Bailey, a recent graduate of Northwest School of the Arts, who now serves as an assistant coach for breatheINK. "Even more than that, it has helped me to express myself. I suffer from bipolar disorder… it's helped me to say things and write them down [and] learn better ways of communication."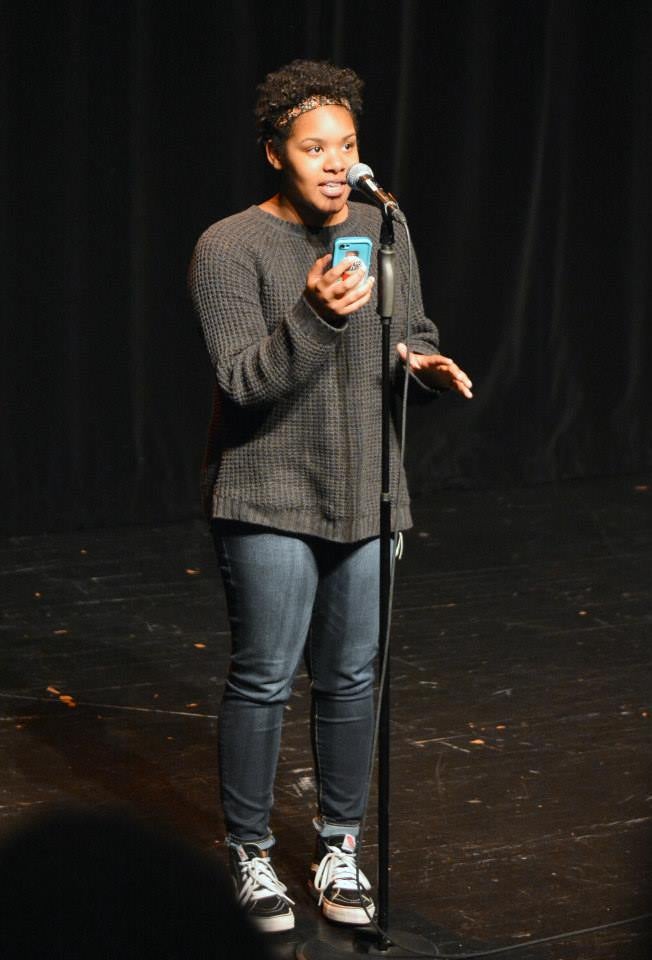 Poetry can also help young people acquire the awareness and skills to be more engaged in the community. Both were called upon in September 2016, when Bailey and other young poets organized an event outside Spirit Square in response to the Keith Lamont Scott shooting. Their poetry focused on issues like police brutality, fear and what it means to be part of a community.
It was a difficult but crucial moment for young people to speak up. "I think it's what everybody needed — us as youth needed, us as poets and as a city needed," says Bailey. "...When it's in your own backyard, you can't ignore these things."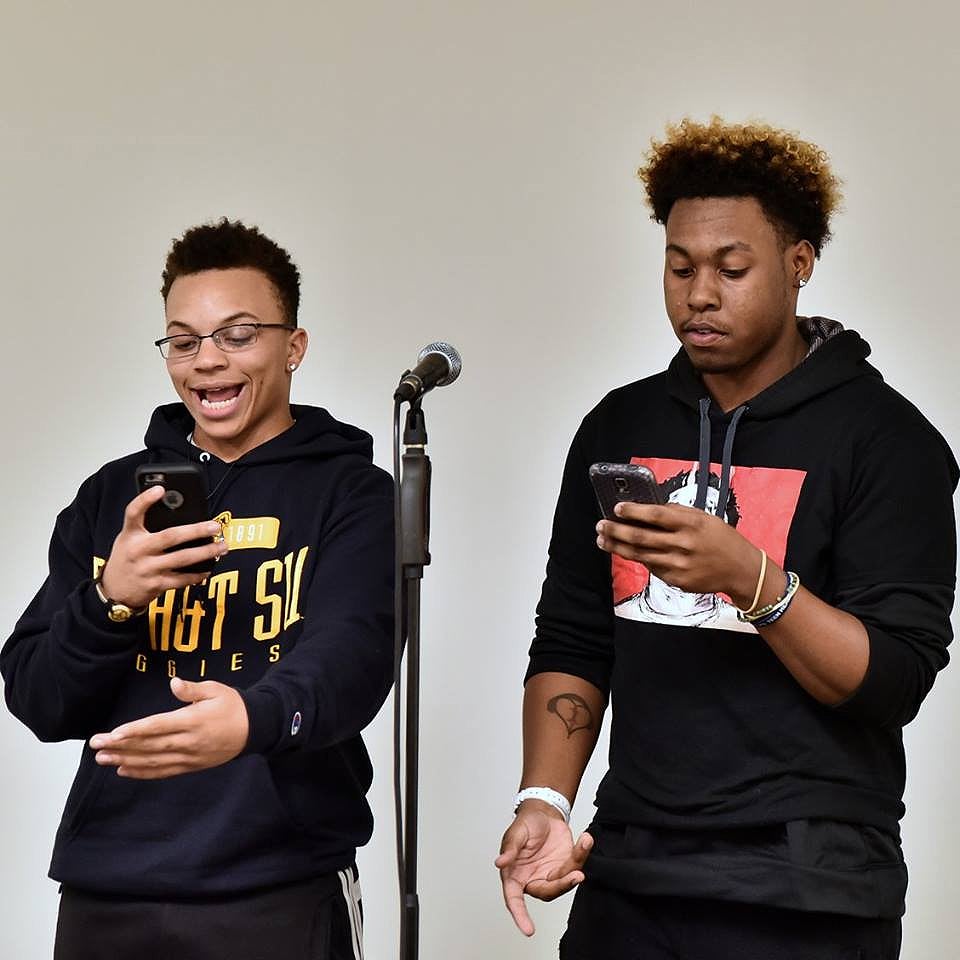 The group's signature events are monthly Youth Poetry Slams held at Spirit Square, where teenagers can perform their original works in front of an audience and panel of judges. "They don't really have that many outlets to openly and freely express who they are," says Creech. "It's all about getting their voices out." No topics are off-limits and Creech encourages audience members to write down lines that resonate with them as well as interact with the poets after the competition. The goal is to build community and a family atmosphere despite the competitive nature of Slam.
"Blumenthal's been amazing," says Creech. "There's no way we could do what we've been doing without their support."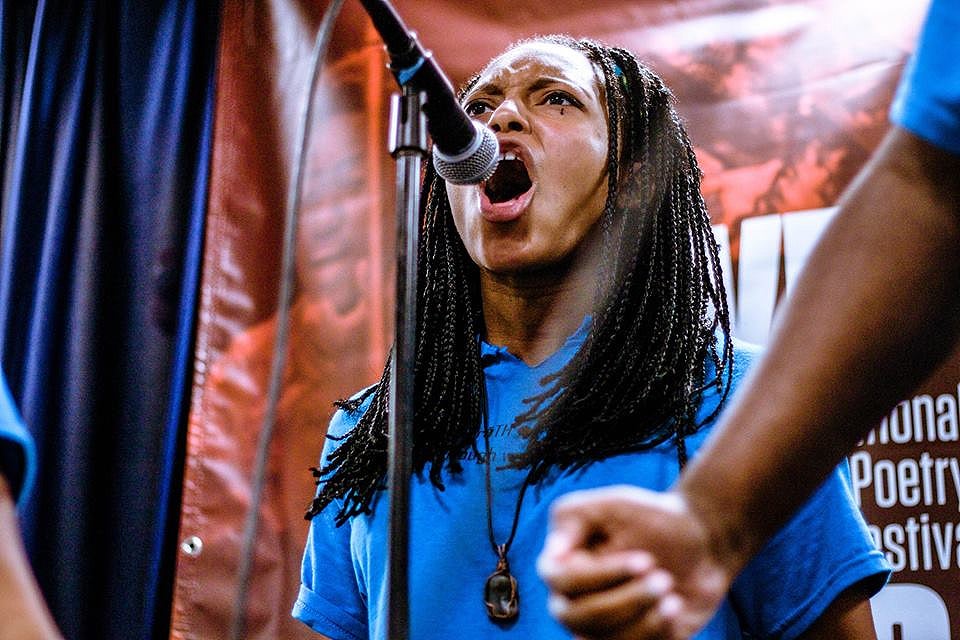 Blumenthal provides space for performances and rehearsals free of charge. It also donates proceeds from tickets sold to the Youth Poetry Slams to help pay for a team of six outstanding poets to represent Charlotte at the annual Brave New Voices International Youth Poetry Slam Festival (BNV) in July. "We couldn't go without it," says Creech, noting that many of the participants' families don't have the financial means to fund an out-of-state trip.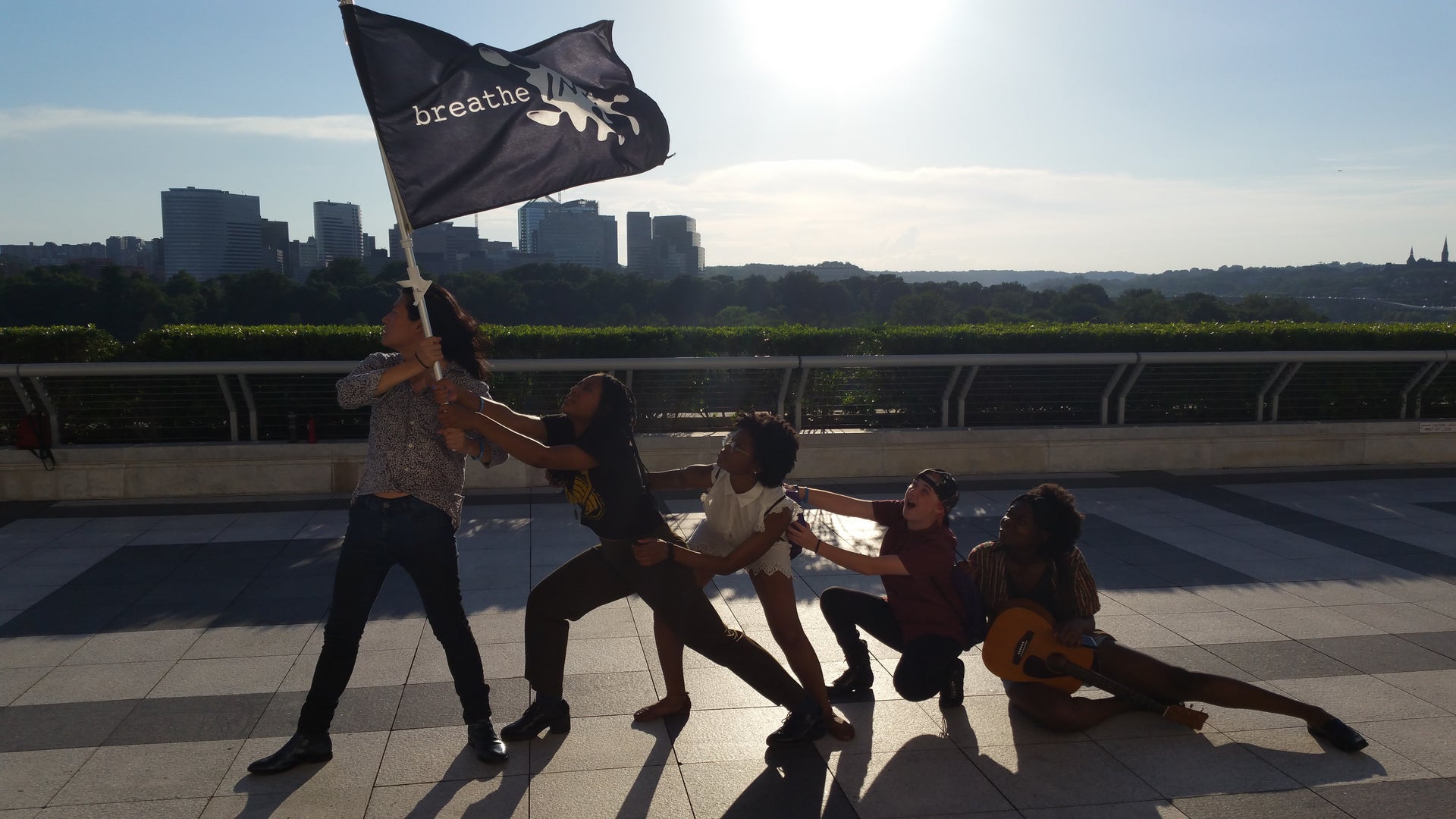 Want to get involved?
breathINK's next Youth Poetry Slam is coming up on December 14 at the Middleton & McMillan Gallery in Spirit Square!
Monthly Youth Poetry Slams take place on designated Fridays at Spirit Square, November - March with the finals in April.
Free community workshops also take place every Tuesday at 5:30pm in Imaginon's Teen Loft.