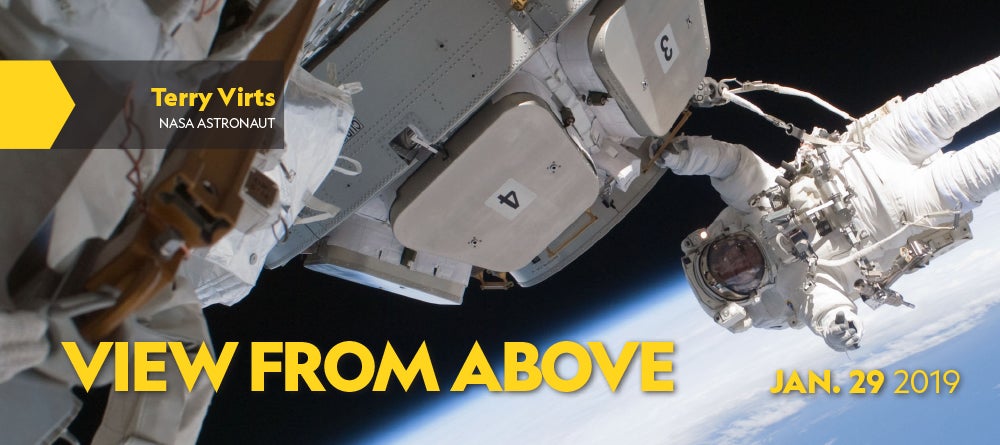 Center Stage: Terry Virts
Terry Virts' worldview is, well, extraordinary. That's due to the fact that he spent 199 days viewing Earth from the Cupola aboard the International Space Station (ISS). During this time, he photographed the planet using the Cupola's unprecedented 360-degree view, taking more pictures than any astronaut to precede him.
On January 29, Terry will bring some of his exquisite photographs to the stage as part of our National Geographic Live! series, sponsored by CompuCom. Ahead of his presentation, View From Above, get to know a little bit about Terry and his out-of-this-world career.
Terry made his first spaceflight on Feb. 8, 2010, piloting the Space Shuttle Endeavor.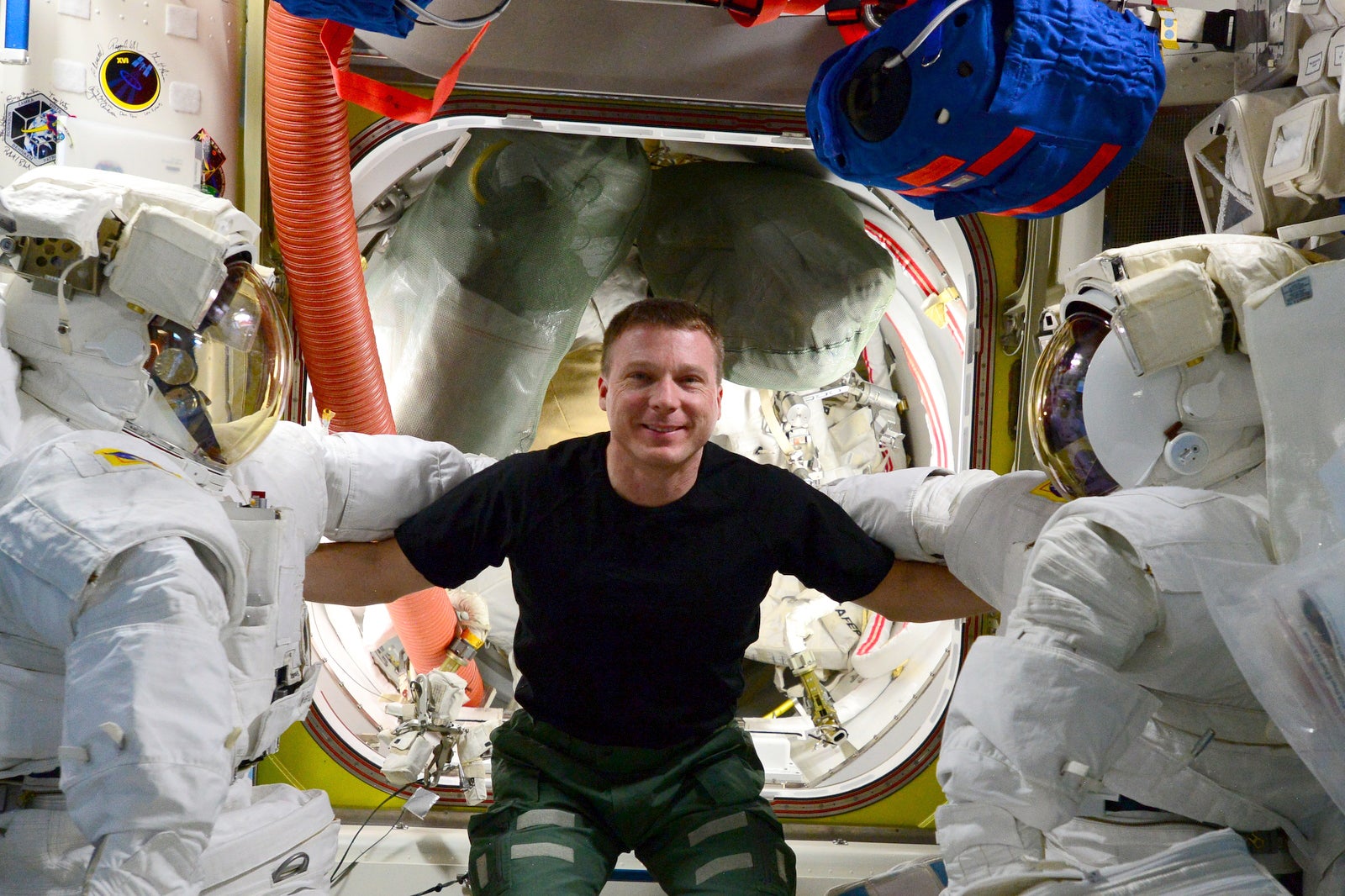 He helped deliver the Cupola Observational Module to the International Space Station (ISS) during his first spaceflight.
"The Cupola has since become every astronaut's favorite place in space. One of the best, and most relaxing things to do was to watch thunderstroms, especially over Africa, but also South America and the South Pacific...A few times when we had a night pass over Africa, I brought my portable Bluetooth speaker and iPad down to the Cupola. And as we got closer I'd play Enya's "Storms in Africa" and just float, letting go of the handrails on the Cupola's walls, not touching anything."

-Passage from Virts' blog
His interest in space exploration began when he was in kindergarten learning about the Apollo moon mission.
Want to explore with us? Secure your seat for Terry's presentation. Each National Geographic Live! ticket includes admission to both the evening's presentation at McGlohon Theater and a pre-show party at Discovery Place Science, where you'll have the chance to meet Terry and your fellow Charlotte explorers! Learn more here.