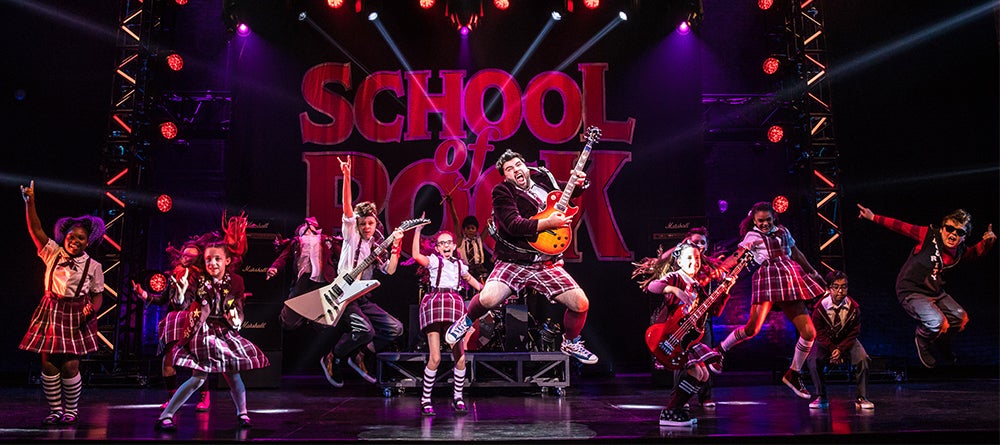 School (of Rock) is in Session
By Kitty Janvrin

Dec 28, 2017
How do you turn a group of haughty academics into bona fide headbangers? Just ask Dewey Finn, a struggling wannabe rocker whose extraordinary dreams distract him from mundane responsibilities like paying rent to his roommate Ned. When Dewey pretends to be Ned in order to take a job as a substitute teacher at an uppity prep school, his class gets an unforgettable lesson in rock 'n roll.
Based on the hit 2003 film starring Jack Black, School of Rock is a musical packed with energy and electric jams perfect for rockers young and old. Andrew Lloyd Webber's 14 new songs complement the original songs from the movie, creating the perfect soundtrack for you and your motley crew. The kids in the band are seriously talented. You too will be impressed with their solos, slaps, and knee slides.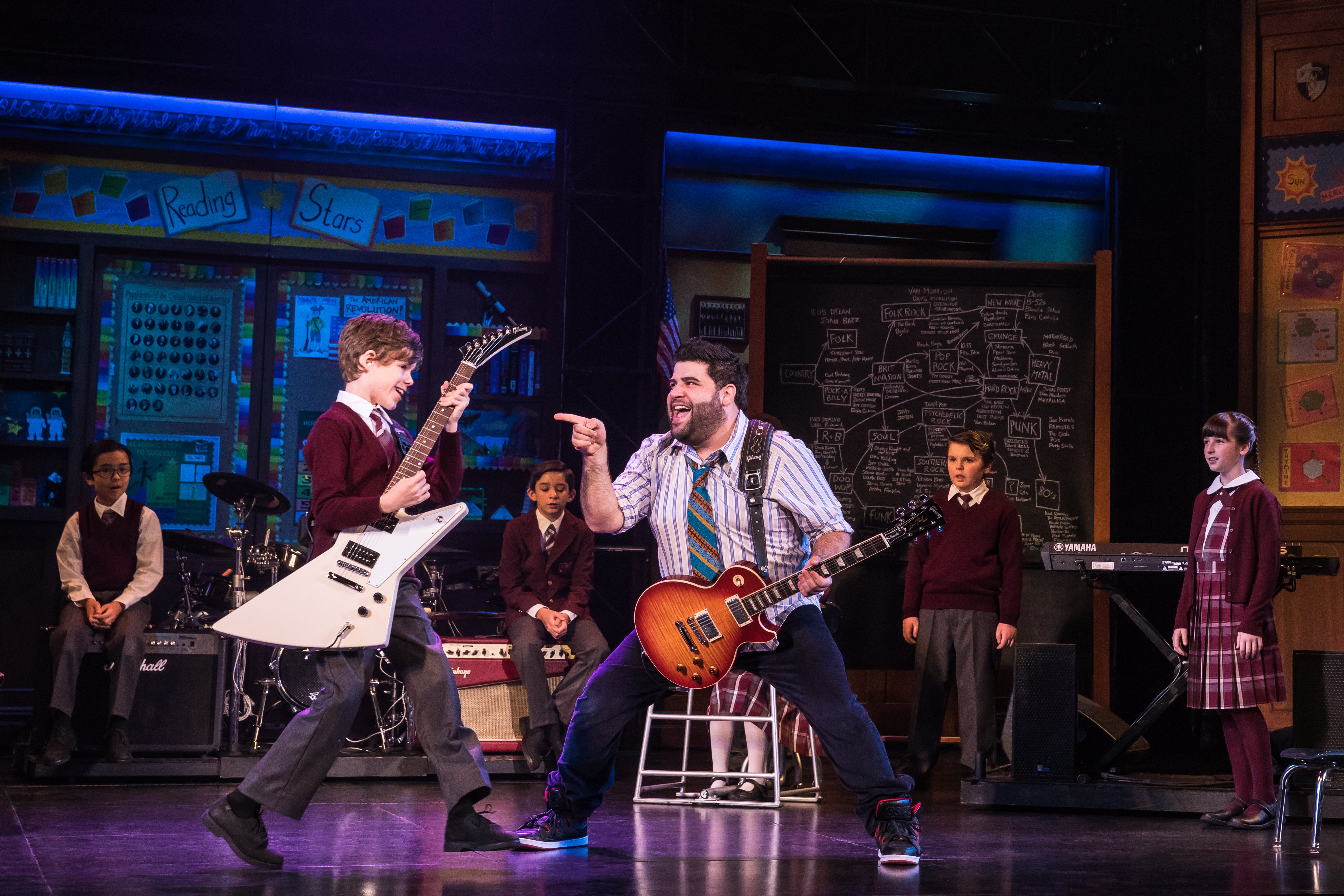 Find out your rock star personality with our A+ quiz. And hey, welcome to the band.
1. Your favorite subject in school was:
a. Recess
b. Math
c. Science
d. History
e. Orchestra
f. English
2. The most essential school supply is:
a. My brain.
b. A binder to keep all of your notes organized.
c. A laptop - games, coding, and a handy keyboard all in one.
d. Scissors. You never know when you need a last minute alteration to that craft project.
e. A ruler 'cause it's a handy straight edge and a great way to practice frets.
f. A pencil since you prefer to write diligently during class.
3. Your yearbook superlative would most definitely be:
a. Class Clown
b. Most Likely to Succeed
c. Nerdiest
d. Best Dressed
e. Rule Breaker
f. Most Surprising
4. You were sent to detention for:
a. Just about everything.
b. Like anyone would dare to send me to detention...
c. Spending too much time on your computer.
d. Telling your teacher how she should style her hair.
e. Getting in a fight when someone doubts your ability.
f. Not participating in class.
5. The band that rocks the hardest is:
a. AC/DC
b. Led Zeppelin
c. The Doors
d. The Beatles
e. Fleetwood Mac
f. Heart
Ready for your results?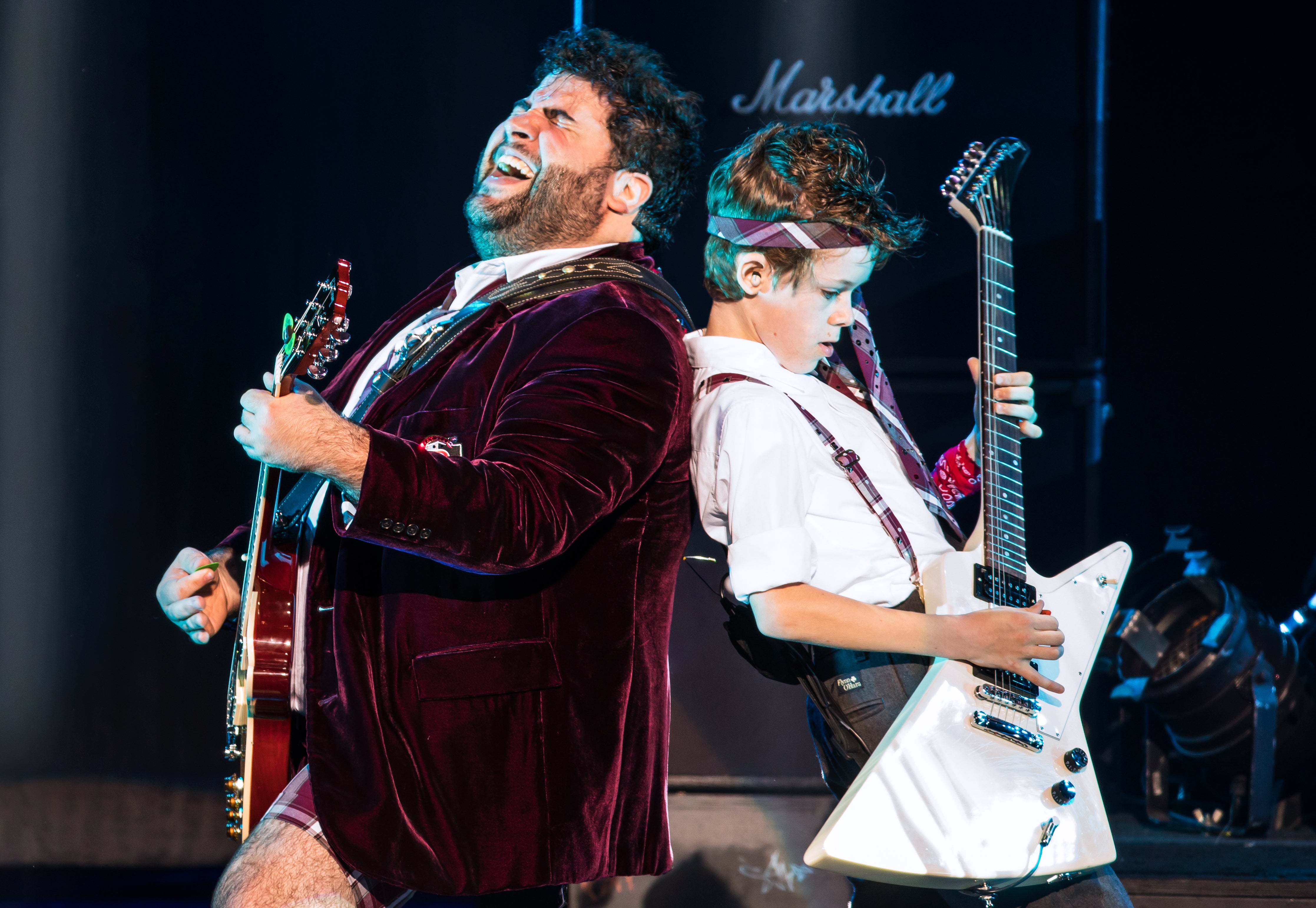 Mostly A's: You're the band leader! Like Dewey, you love to have fun and will do whatever it takes to get to the top of Mount Rock.
Mostly B's: You're the band manager! Some may call you bossy, but you really just know what you want. Like Summer, you're driven, organized and responsible.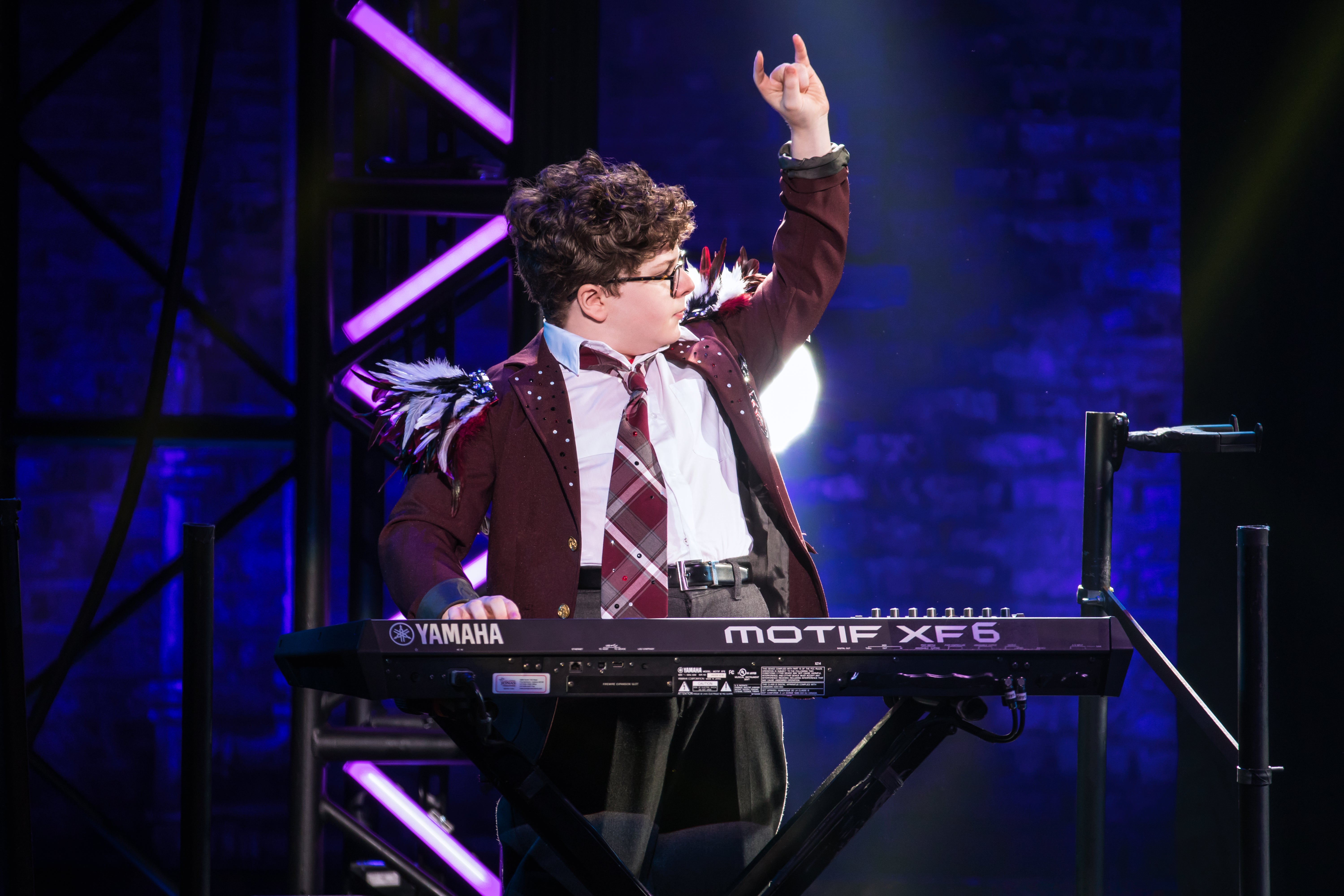 Mostly C's: You're the keyboardist! Even though, like Lawrence, you don't always think you're cool enough to be in the band, your exceptional skill proves otherwise.
Mostly D's: You're the stylist! Every rock god needs a signature look, and it's all up to you. You're known for your impeccable aesthetic choices, just like Billy.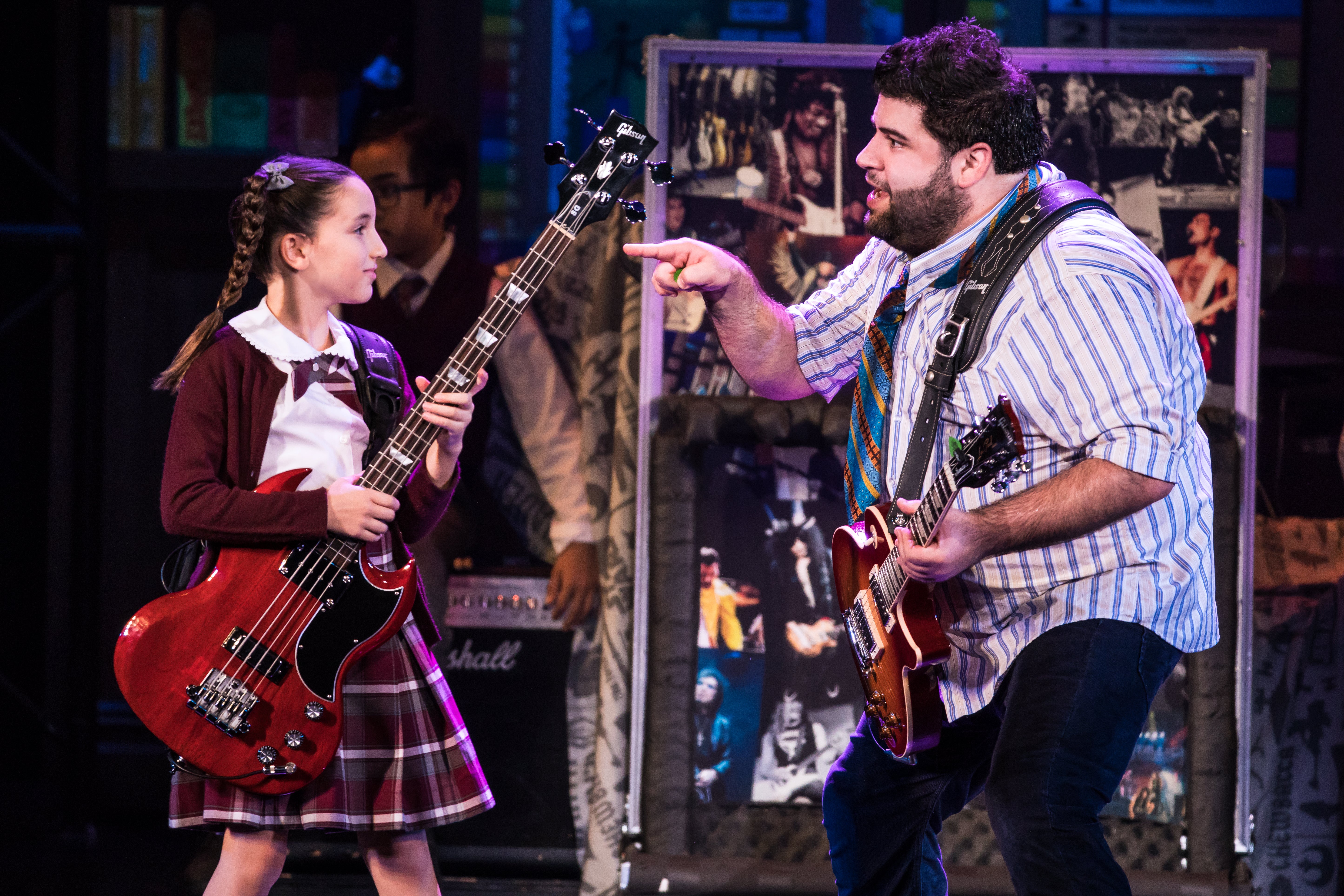 Mostly E's: You're the bass player! Whether you're a classically trained cellist like Katie or simply a natural talent, you're not afraid to stick it to the man with your face-shredding strings.
Mostly F's: You're the lead vocalist! Even though you're typically reserved and shy, you light up as soon as you hit the stage. Be like Tomika and raise your voice.
Now that you're in the band, it's time to rock! School of Rock plays Ovens Auditorium January 9-14. It's the perfect family night out, ideal date night or most epic reunion for your garage band! Tickets are on sale now.