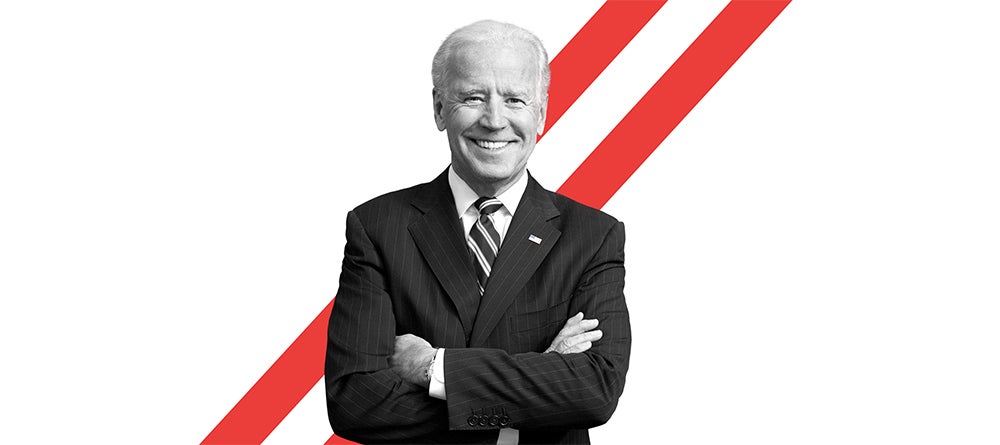 Former Charlotte Mayor Foxx to Moderate VP Biden's Charlotte Tour Stop
(Charlotte, NC —May 21, 2018) Vice President Joe Biden today announced a highly-acclaimed group of moderators for the final nine dates of his 39-city American Promise Tour. Former Charlotte Mayor and Secretary of Transportation Anthony Foxx will join the Vice President for the Charlotte stop of the tour taking place at Belk Theater on June 13th. American journalist Cokie Roberts, New York Times bestselling author Curtis Sittenfeld, and Bestselling Author Celeste Ng will also join the tour as moderators throughout remaining dates of the tour.
On June 26, 2013, Foxx was sworn in as the 17th U.S. Secretary of Transportation after receiving a 100-0 confirmation vote and entered an agency under distress. Congress had not approved a long-term surface transportation bill in more than a decade. The entire government faced sequestration funding and, within six months, was shut down entirely for 16 days. Rather than scale back the agency's ambitions, Foxx plowed forward and, as a result, had one of the most consequential runs in the history of the Department.
Foxx developed the Obama Administration's first surface transportation bill and worked on a bipartisan basis to get its congressional incarnation, the FAST Act, passed. He consolidated the Department's innovative financing programs and accelerated permitting policies into a new Build America Bureau and put a new executive director in place before my departure. He embraced technology by pushing forward new rules governing the commercial use of drones, blueprinted the most comprehensive national policy on autonomous vehicles in the world, and launched the Department's first, and the Administration's most successful, Smart City Challenge, engaging more than 70 cities to develop their own strategies to incorporate new technologies into their transportation networks. He placed nearly $30 billion in discretionary federal grants around the country, giving rise to a national pipeline of projects now poised to seek innovative financing, including the NY-NJ Gateway Project, Chicago Union Station, Florida East Coast High Speed Rail, and Texas Central Railway. Along the way, Foxx developed a web of relationships at every level of the public and private spheres.
Since leaving the Department, Foxx has started a new joint venture with the Related Companies, Related Infrastructure. The new business is acquiring and investing in transportation-related service, management and development businesses, not physical infrastructure. Additionally, Foxx advises AutoTech Ventures, LLC, a Silicon Valley venture capital firm that focuses on surface transportation technology, Hyperloop One, a new transportation technology inspired by Elon Musk, and Tullco Investors, a family venture fund that focuses on artificial intelligence.
Prior to joining the U.S. Department of Transportation, Foxx served as Charlotte's 54th and youngest mayor, running successful campaigns in 2009 and again in 2011. As the then-second largest financial services center in the United States, Foxx inherited a city facing the worst recession in more than 80 years. As the nation's second largest financial services center, the 25,000-plus job losses created an immediate crisis. Foxx quickly established a blueprint for recovery – reforming the city's public safety pay plan to bring it into fiscal balance, developing a demand-driven workforce development model that has become a national model, crafting incentives for small businesses and entrepreneurs to grow businesses in the city, and leading the city council to pass the largest bond package in the city's history.
From a transportation perspective, Foxx helped salvage the city's largest single capital project – a light rail extension currently under construction, which was threatened by lower than anticipated sales tax revenue; helped structure an innovative finance deal to complete the city's outer beltway; launched a new streetcar; and put forward the largest injection of street bonds in the city's history. These efforts garnered the notice of other city mayors around the nation – as well as the President of the United States.
Foxx is a lawyer and has practiced in a variety of governmental and private roles, including an attorney in the U.S. Justice Department, counsel to the U.S. House Judiciary Committee, a law clerk to U.S. Court of Appeals for the Sixth Circuit Judge Nathaniel Jones and as a litigation attorney with Hunton & Williams, LLP.
During his American Promise Tour events, Vice President Biden has discussed the big political moments of his career, the life-altering choices he made, and the key traits that have helped him persevere through challenges. Guest moderators have included inspiring figures from the worlds of politics, entertainment, news, philanthropy, medicine, and literature, including: Jenna Bush Hager, Stephen Colbert, Melinda Gates, Dr. Atul Gawande, John Green, Jon Meacham, Wes Moore, Leslie Odom, Jr., Ambassador Samantha Power, Al Roker, George Saunders, Aaron Sorkin, Jesmyn Ward, Elaine Welteroth, and Constance Wu.
In November 2017, Flatiron Books published Vice President Biden's #1 New York Times bestselling memoir, PROMISE ME, DAD: A Year of Hope, Hardship, and Purpose (on sale now, $27, Flatiron Books). PROMISE ME, DAD chronicles 2015, the most momentous and challenging year in Vice President Biden's extraordinary life and career. For twelve months, the vice president balanced the twin imperatives of living up to his responsibilities to his country and his family while his son Beau battled brain cancer. Never far away was the insistent question of whether he should seek the presidency in 2016. Writing with poignancy and immediacy, Vice President Biden allows readers to feel the urgency of each moment, to experience the days when he felt unable to move forward, as well as the days when he felt like he could not afford to stop.
Tickets for the American Promise Tour are on sale now at LiveNation.com and BlumenthalArts.org.
Vice President Biden is represented by Creative Artists Agency (CAA), which developed and will continue to oversee the American Promise Tour.
LOCAL MEDIA CONTACT
Becky Bereiter, (704)348-5814
TOUR CONTACT:
Bill Russo, [email protected]
ABOUT BLUMENTHAL PERFORMING ARTS
Blumenthal Performing Arts serves the Carolinas as a leading cultural, entertainment and education provider. For more information, call (704) 372-1000 or visit BlumenthalArts.org. Blumenthal Performing Arts receives operating support from the Arts & Science Council and North Carolina Arts Council. Blumenthal Performing Arts is also supported by PNC Bank, sponsor of the PNC Broadway Lights.