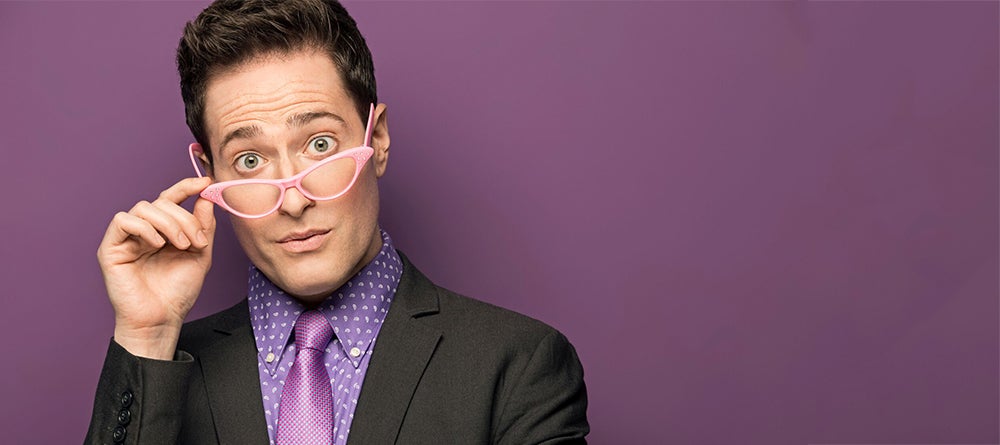 Funny Friday: Enter to Win Tickets to Randy Rainbow
Randy Rainbow's (yes, that's his real name) brand of comedy is uproarious, a unique blend of musicality and current events. His musical political parodies launched him to Internet stardom when his "BRAGGADOCIOUS!" video hit 28 million views in 48 hours following the first 2016 presidential debate.
Rainbow has continued to produce videos, even creating song parodies and performances for celebrities, major news outlets and award shows, including a fundraiser for Hillary Clinton (commissioned and performed by the cast of Will & Grace), VH1, Bravo's Watch What Happens Live, BroadwayWorld.com, Sirius XM Radio and the Tony Awards.
His affinity for the theatre (highlighted in his American Idol "audition" and in his "Covfefe" Broadway medley below) makes him a delight for listeners who like to take their news with a side of song. He has been a featured performer in a myriad of shows benefiting the LGBTQ community, including Broadway and cabaret performances.
Now, he's brightening the McGlohon Theater stage as one of our Queen City Comedy Experience headliners! The festival is just a week away, so check out the full schedule of events here.
Enter to Win:
We're giving away a pair of tickets to Randy Rainbow's show on Friday, September 28 at 8 PM. To enter, tag a friend in the Facebook comments who you'd love to take with you to the show. We'll choose a winner on Wednesday, September 26 at noon.