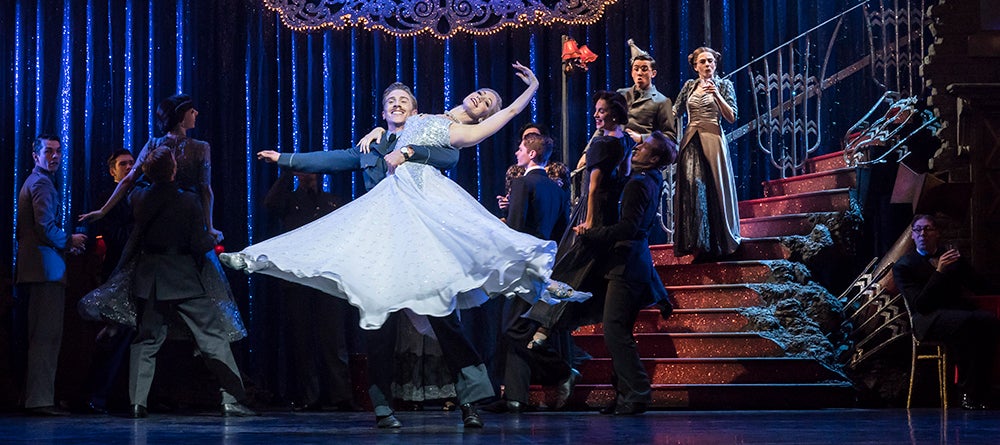 If the Shoe Fits...Matthew Bourne's Unique Twist on Cinderella
The next show in our 2018-2019 PNC Broadway Lights Series is Matthew Bourne's Cinderella, a dazzling reinterpretation of the classic fairytale.
Following 2017's The Red Shoes, Matthew Bourne's Cinderella is a wonder for the senses. With Bourne's sumptuous movement, Lez Brotherston's unbelievable Olivier Award-winning sets, and Neil Austin's mystic lighting design, Cinderella's story is transported into the uncertain streets of London during the final days of World War II.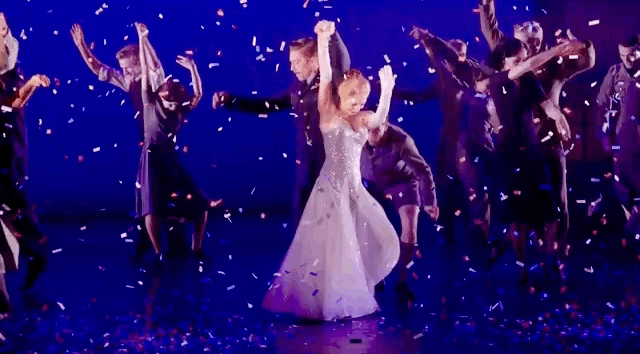 Get an inside look at the history behind Bourne's interpretation before you see Cinderella January 6-12 at Belk Theater.
The Blitz
When deciding on a new setting for his version of Cinderella, Bourne revissited the history of Prokofiev's iconic score for the ballet. Composed in the 40s, it incorporates the drama and uncertainty of the time, making it the ideal music to use in a piece set during World War II.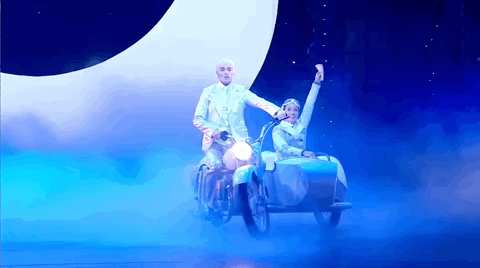 The sound of sirens was prevalent in Britain during World War II. The roaring horns warned of potential bombing raids in cities, and the subtle sounds of the wartorn era are softly incorporated throughout Cinderella.
Café de Paris
A glitzy party overflowing with dancing and romance. A stunning entrance by a woman in a stunning, sparkling gown. The fateful clang of the clock at the stroke of midnight. This iconic scene of Cinderella at the ball is brought into the infamous Café de Paris, where Cinderella dances with her handsome RAF pilot surrounded by celebrating Londoners.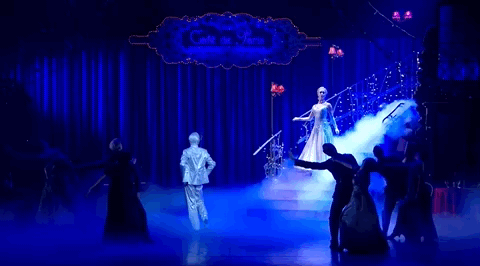 The real Café de Paris was a subterranean nightclub, situated in London's Soho district, where it hosted dozens of celebrities, servicemen and society folk looking to dance the night away.
That vision of glitz and 40s glamour was brought to a tragic end on March 8, 1941 when the building was bombed during the Blitz, taking the lives of 34 guests, staff and band members. However, the striking image of hope amid such destruction inspired Bourne to incorporate this scene into the show.
From Prince to Pilot
There are some subtle character differences in Bourne's story. Instead of a prince, Cinderella's lover is a charming RAF pilot returned home after an injury. Struggling with the memories of war, he finds companionship and understanding with Cinderella.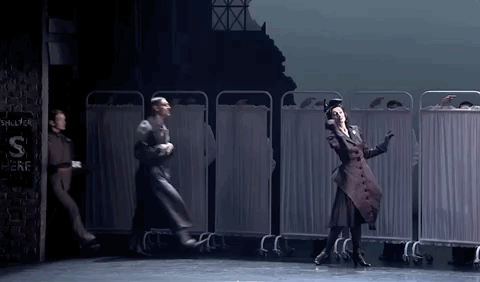 Cinderella's infamous stepsisters and stepmother are, of course, main players in this piece, as is Cinderella's slew of stepbrothers. The stepbrothers and stepsisters have very distinct personalities (as do all of the characters in Bourne's reinterpretation), not all of them "wicked." Sybil, Cinderella's stepmother is a glamorous figure, often selfish and unfeeling toward Cinderella.
Luckily, Cinderella's guardian angel intervenes at the right moment. Much like the beloved Fairy Godmother, the Angel is ethereal, an otherworldly ally for our heroine. He is closely tied into the events the happen around Cinderella, possibly even manipulative of the passing of time.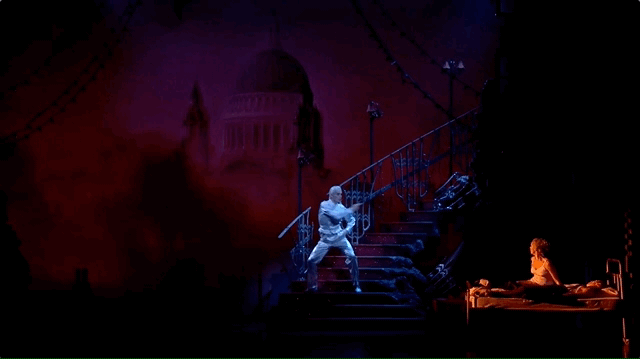 Want to see if this shoe fits? You're cordially invited to join us at Matthew Bourne's Cinderella from January 6-12. Tickets are still available here.
If you'd like to learn more about Matthew Bourne's inspiration, we are hosting a free talkback event with Bourne on January 4 at 6 PM in Booth Playhouse. Charlotte Ballet Artistic Director Hope Muir will moderate the conversation about Cinderella, followed by audience questions. RSVP here.