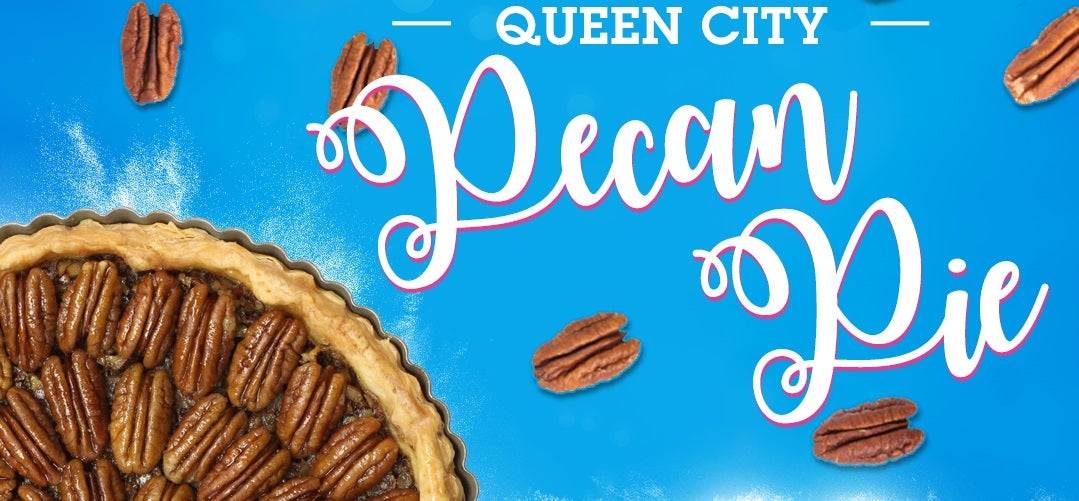 Mix Up Your Holiday with a Waitress-Approved Pie
By Kitty Janvrin

Dec 18, 2017
We have the perfect recipe for those of you looking to add a subtle taste of Broadway to your holiday table. Thanks to the team behind Waitress, we've scored one of Jenna's prize-worthy recipes.
It only takes a taste of Queen City Pecan Pie to see how this recipe earned Jenna's seal of approval.
So what's inside?
Sugar, butter, flour...and a little splash of bourbon distilled right here in Charlotte. (We're not called Buzz City for nothing!)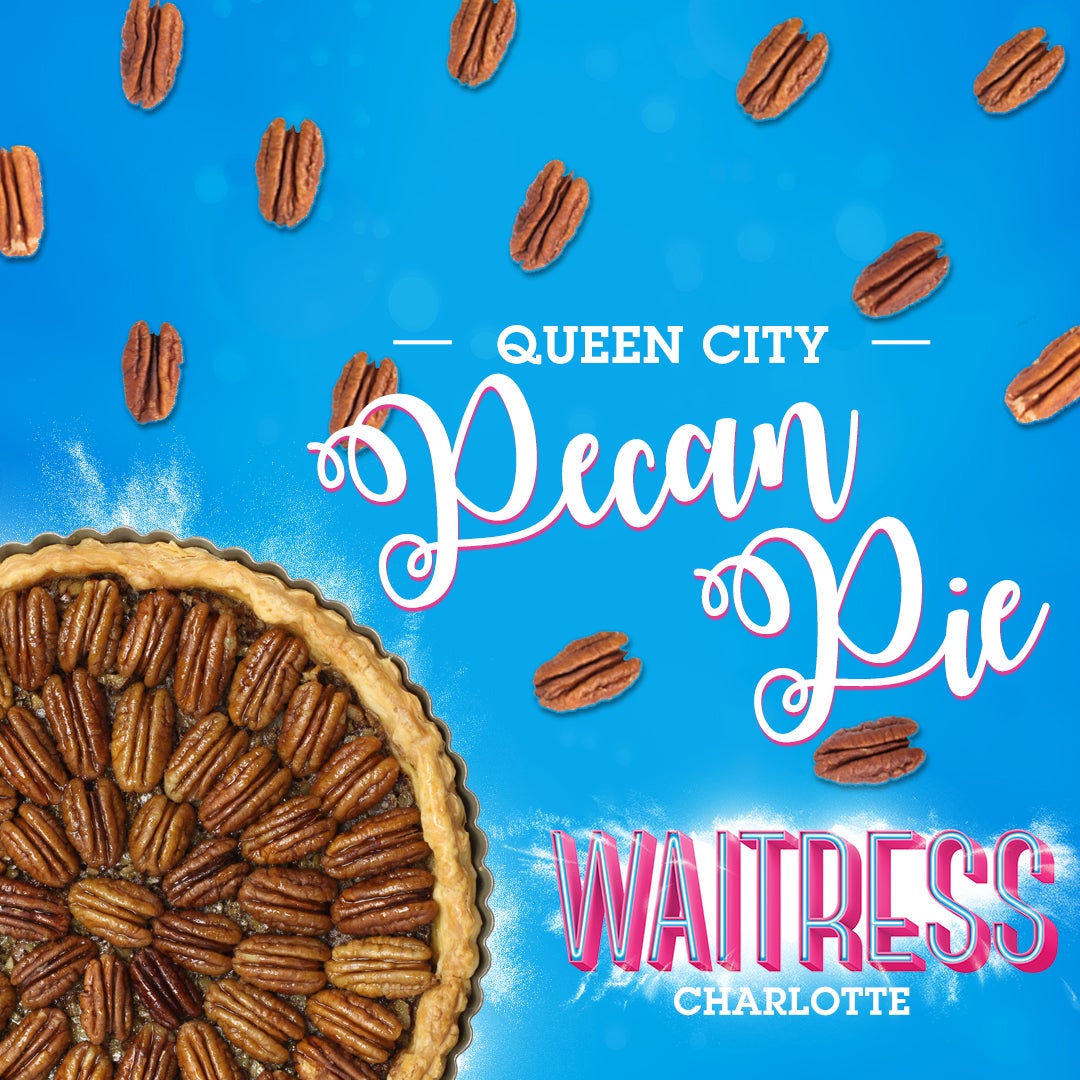 For the crust:
1 1/14 cups all-purpose flour (plus extra for rolling the dough)
2 tsp. sugar
1/8 tsp. salt
1/2 cup (1 stick) cold butter, diced
1 large egg, lightly beaten
Step 1:
In a medium bowl, whisk together the dry ingredients (flour, sugar, salt).
Step 2:
Use your fingertips to work the butter into the mix until it resembles coarse sand with pea-sized bits of butter scattered throughout.
Step 3:
Add the egg and stir the dough together with a fork or by hand, ensuring that the butter in the mixture does not get too warm. If the dough is dry, add up to a tablespoon of cold water.
Alternate method:
Using a food processor, pulse the dry ingredients until combined. Add the butter and pulse about 10 times or until the mixture resembles coarse sand with pea-sized bits of butter scattered throughout. Add the egg for an additional one to two pulses. If the dough is dry, add up to a tablespoon of cold water. Remove the dough from the machine, and bring it together by hand. (You can also purchase pre-made pie dough!)
Step 4:
Form your dough into a disk. Wrap tightly with plastic wrap and place in the fridge until thoroughly chilled (at least 1 hour - you can spend this time jamming out to the Waitress soundtrack!).
Step 5:
Lightly flour a clean surface, and roll the dough into a 12-in. circle about 1/8-in. thick. Transfer the dough into a 9-in. pie pan and trim the edges, leaving about an inch of overhang. Fold the overhanging dough to form a thicker edge that is even with the rim of the pan. Flute as you'd like, or follow Jenna's lead and crimp the edges. Preheat your oven to 400° F.
Step 6:
Refrigerate until thoroughly chilled (cue round two of your Waitress jam session). This will ensure a flaky crust. Place a sheet of parchment paper over the crust and fill with pie weights (dried beans work just as well). Bake on a baking sheet for about 20 minutes. Once the dough is set, remove the parchment paper and weights. Reduce the oven temperature to 350°, and continue baking for 10 minutes or until the pastry is a light golden brown.
For the filling:
3 eggs
1/2 cup sugar
1/4 tsp. salt
1 cup light corn syrup
1 cup pecans
2 tbsp. bourbon (we recommend Doc Porter's Bourbon, distilled right here in Charlotte)
1/2 tsp. vanilla.
Step 1:
While the crust is baking, combine the butter, sugar, corn syrup and salt in a medium saucepan. Bring to a boil for one minute over medium heat, stirring occasionally.
Step 2:
Remove from heat to add in the pecans, vanilla and bourbon. Cool for about 5 minutes.
Step 3:
Whisk the eggs into the filling until smooth. Place the warm pie shell onto a sheet pan and pour in the filling.
Step 4:
Bake at 350°F for 40 to 45 minutes, covering the edges with tinfoil about halfway through to prevent the crust from browning too much. Remove the pie once the edges are set but the center is slightly loose. Cool on a baking rack until you are ready to serve.
So pluck the things that you know that you'll need; take the sugar and butter from the pantry. We're sure your family and friends will be overjoyed to indulge in your Queen City Pecan Pie. Be sure to share your culinary creation with us on social media, too. It's amazing what baking can do!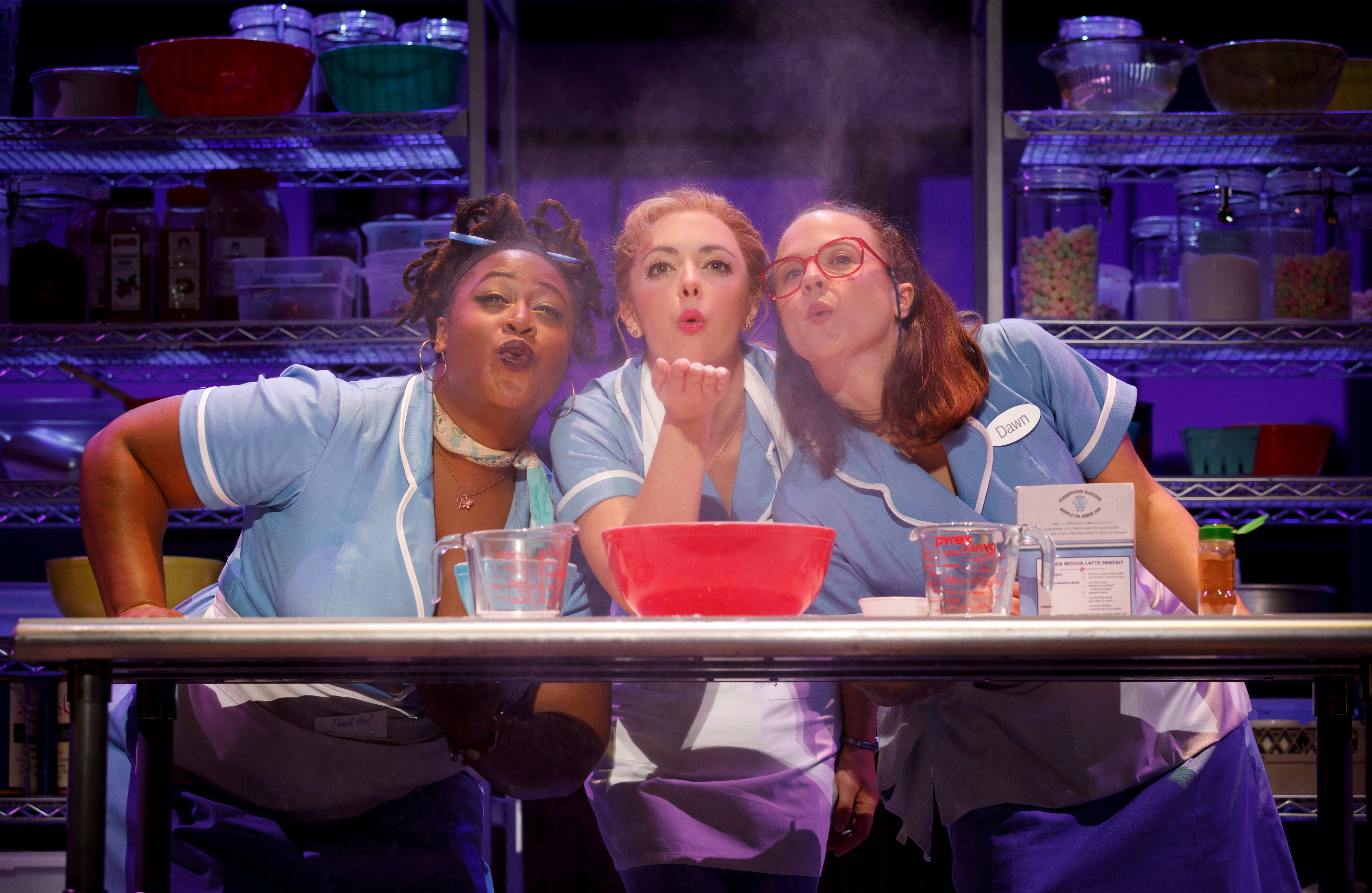 If all this time in the kitchen has you in the mood to watch someone else craft perfect pies, don't miss Waitress at Belk Theater March 13-18. Tickets are on sale now.