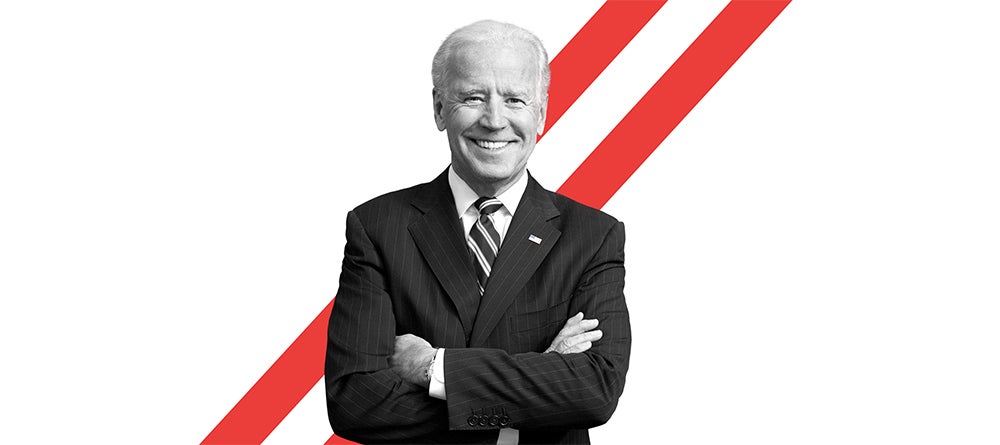 Cold Treats, Warm Heart: Vice President Joe Biden's American Promise Tour
By Ryan McKeel

Jun 11, 2018
Vice President Joe Biden, who will visit Charlotte on June 13, faithfully served his country during the Obama administration between 2009 and 2017. Known for having brought a friendly and seemingly boyish charm to the official aesthetics of the ever-serious brand of Washington, the former Vice President worked hard for the American people... and for ice cream.
In the clip below, the former White House executive voices his love for frozen treats, a policy we think everyone can get behind.
Outside of his pursuits of frozen desserts, Biden has dedicated his life to helping and serving others. He represented Delaware for 36 years in the U.S. Senate before serving as 47th Vice President of the United States.
Since leaving the White House, Vice President Biden has continued to expanding opportunity for all through the Biden Foundation, the Penn Biden Center for Diplomacy and Global Engagement at the University of Pennsylvania, and the Biden Domestic Policy Institute at the University of Delaware.
Now, his American Promise Tour allows Biden and guests to discuss the big political moments of his career, the life-altering choices he made, and the key traits that have helped him persevere through challenges.
"I'm grateful to have the opportunity to continue this tour and hear from so many more people," Vice President Biden said about the tour.
Joining Joe Biden as the moderator during his visit to the Queen City is former Charlotte Mayor and Federal Transportation Secretary Anthony Foxx.
Prior to joining the U.S. Department of Transportation, Foxx served as Charlotte's 54th and youngest mayor, running successful campaigns in 2009 and 2011. As the then-second largest financial services center in the United States, Charlotte was facing the worst recession in more than 80 years, a dire situation which Foxx combated with a fiscal and social blueprint for recovery.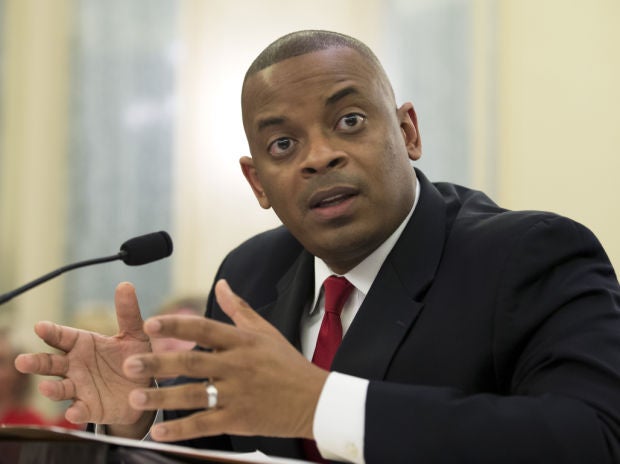 One of the main topics of the American Promise Tour will be the Vice President's book. Released in November 2017, Promise Me Dad: A Year of Hope, Hardship, and Purpose is a #1 New York Times bestselling memoir. The book chronicles 2015, the most momentous and challenging year in Vice President Biden's extraordinary life and career.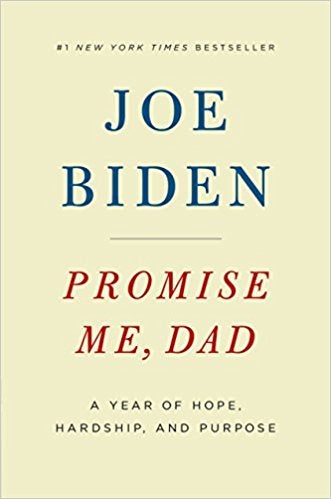 For twelve months, the Vice President balanced the twin imperatives of responsibilities to his country and to his family while his son Beau battled brain cancer. Never far away was the insistent question of whether he should seek the presidency in 2016. Writing with poignancy and immediacy, Vice President Biden allows readers to feel the urgency of each moment, to experience the days when he felt unable to move forward, as well as the days when he felt like he could not afford to stop.
Vice President Joe Biden's Charlotte stop on the American Promise Tour is June 13. Tickets are still available here.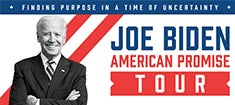 BELK THEATER at Blumenthal Performing Arts Center