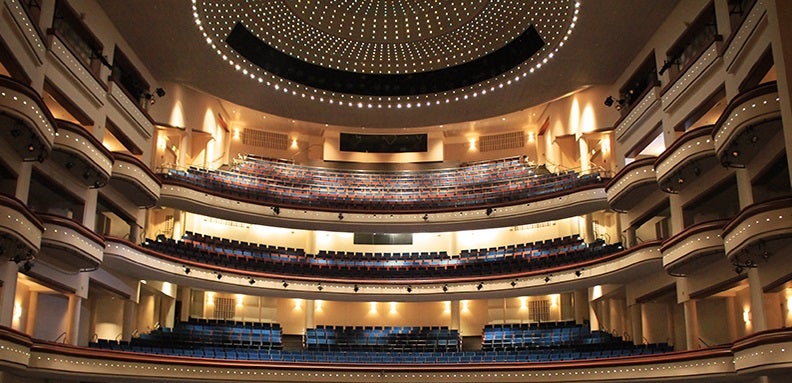 Point Palooza! Earning & Redeeming Blumenthal App Rewards
By Kitty Janvrin

Dec 6, 2017
Get rewarded for using the Blumenthal app! When you participate in polls, trivia and more, you can earn points to use toward giveaways exclusively for app users. With show merchandise and enter-to-win ticket opportunities, you don't want to miss out on earning Blumenthal rewards. Need some pointers on how to earn points on the app? We've got you covered!
1) Check the News & Social tab for any new points opportunities. (Hint: there's one up right now!)
2) The News post will outline what you need to figure out the rewards code. In this case, you just have to enter the title of the PNC Broadway Lights show you're most excited to see this season.
3) Visit the My Rewards tab and click Enter/Scan Code. Type in your code to earn points. (You can only redeem each code once.)
4) Peruse rewards on the app. Select the one you'd like to enter to win, enter the redemption code as listed in the description, and press Redeem. As long as you have enough points, you may enter as many times as you would like!
5) Check the News & Social feed periodically for new chances to earn points.
You can watch a step-by-step video of how to earn points below. Good luck!
Just because we love our blog readers, we're giving you another point code. Enter LoveBlumenthal for 50 points!