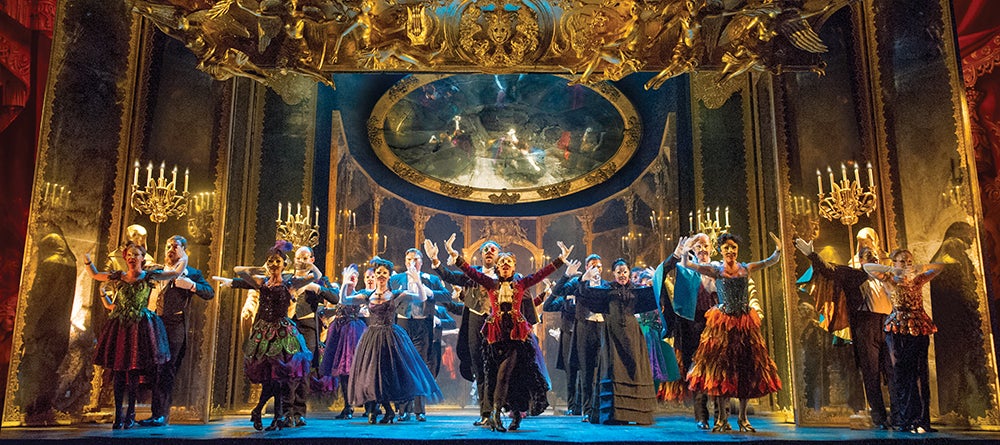 Greeting the Season with Song and Dance!
By Kitty Janvrin

Dec 20, 2017
They say the Christmas lights are bright on Broadway...here's how the shows in our PNC Broadway Lights and Encore series are celebrating the holiday season.
School of Rock was eager for the season to begin, launching December with this fair warning. They certainly bring new meaning to rockin' around the Christmas tree!
Winter has us dreaming of curling up with hot cocoa and a delicious dessert. Even a prima donna would approve of these beautiful creations shared by The Phantom of the Opera. Down once more with our diet...
And speaking of sweets, we never knew an evergreen could look so appetizing. If you want to enjoy a real slice of pie while admiring your Waitress ornament, check out Jenna's Queen City Pecan Pie!
The festival of lights has just ended, but Beautiful - The Carole King Musical kicked it off with a twinkling greeting.
And this cheeky holiday greeting from the Beautiful UK tour proves that happy days are here again!
It takes a lot of Will power to stop us from watching Something Rotten!'s ornament pivot and pirouette.
The Color Purple team is already looking ahead to the new year. We agree that the 2018 Pantone Color of the Year is too beautiful for words.
And finally, say hello! to this festive and hilarious lip sync from The Book of Mormon.
Happy holidays from The Book of Mormon tour! Sing along if you know the words, we clearly don't... Where my background singers?! 🎄🌟 pic.twitter.com/6xYXQFGJYl

— THE BOOK OF MORMON (@BookofMormon) December 18, 2017
If you're adding a little Broadway flair to your holiday celebrations, share your photos with us on social media!