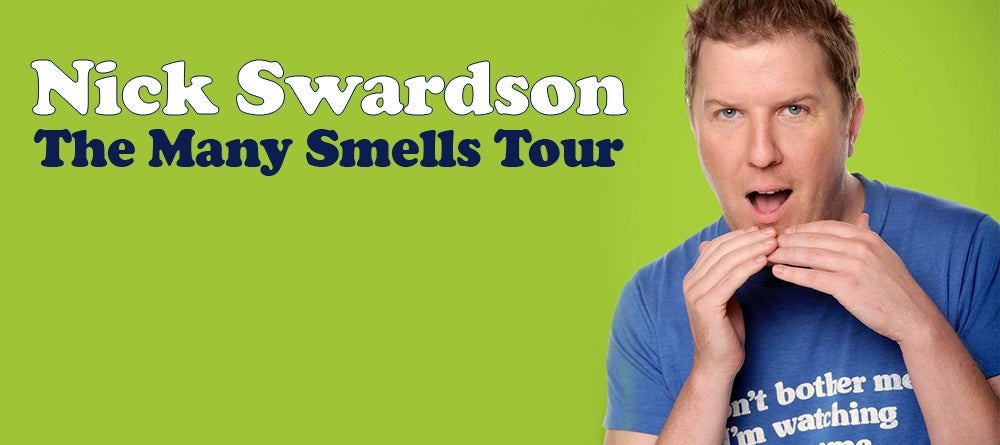 Stop and Smell the Swardson
By Ryan McKeel

Jun 13, 2018
Sometimes, the funniest movies are the ones that deal with the most outlandish characters. Other times, we find ourselves easily identifying with several of the leading players. Happy Madison Productions, the brainchild of Adam Sandler has perfected the development of both kinds of characters with help from fellow comedians and writers like Nick Swardson.
Happy Madison is responsible for such films as I Now Pronounce You Chuck & Larry, Grandma's Boy, The Benchwarmers, and dozens of others. Swardson, who has served not only as a writer and co-producer on many of these films but also as featured actor, brings his Many Smells Tour to Belk Theater on June 16.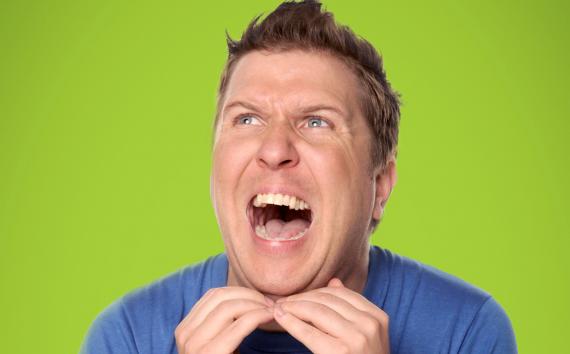 Hailing from the Twin Cities of the Minnesota and Wisconsin regions, Swardson started acting -- and acting out -- at a young age. Fresh out of high school, Swardson decided to pursue stand-up comedy rather than attend college. In a 2007 interview, Swardson said he started performing "as a goof" but was encouraged by the owner of Acme Comedy Company of Minneapolis to perform again. He went on to win the club's award for the "Funniest Person in the Twin Cities."
Less than a decade later, Swardson's specials were airing on Comedy Central. Following the fame he gained by spreading laughter across the television waves, Swardson was beginning to co-write major blockbusters, including Malibu's Most Wanted and The Benchwarmers.
After gaining the attention of Adam Sandler, the comedian began developing more and more comedic gold through writing, performing and voiceovers.
Now Swardson explores his comedic roots through constant live performances, as well as through features on Comedy Central. To get to know the stand-up and sketch comedian a little better, we asked him some of our favorite and most bizarre would you rather questions.
---
Blumenthal: Would you rather live in a world where all cars are foot-powered (à la The Flintstones) or a world where you can only wear roller blades?
Nick Swardson: "Roller skates. Skates! Roller blades are the devil's work!"
B: Would you rather have forks for fingers or spoons for hands?
NS: SPORKS FOR TOES!
B: Would you rather host a party for everyone who's ever taken offense at one of your jokes or cook dinner for the last person who trolled you on Twitter?
NS: I don't know how to cook. The other day I tried and burned cereal. I don't even know how that is possible. So, my answer is cook.
---
Nick Swardson visits Charlotte June 16. Tickets are still available here!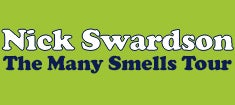 BELK THEATER at Blumenthal Performing Arts Center