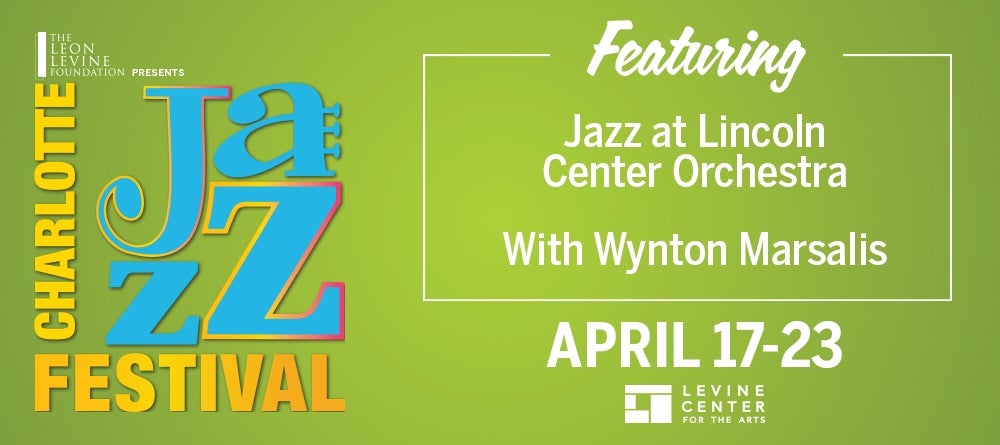 This isn't your average Jazz Tent at Charlotte Jazz Festival
By Jenna Harris

Apr 13, 2017
Jazz can be enjoyed anywhere-- on a stage, in your car, or in a tent! The Jazz Tent at Romare Bearden Park makes its big debut at this year's Charlotte Jazz Festival. This isn't your average tent though, it's big. We're talking about holding 400 people. That's a lot of jazz fans under one tent!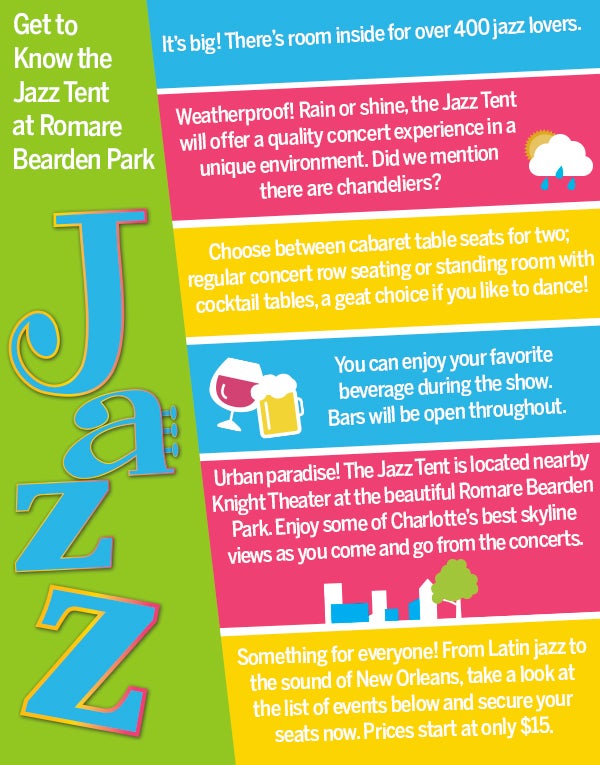 Spring brings rain and we've got you covered. Pun intended. The tent is weather proof so whether if it rains or shines, The Jazz Tent will offer a quality concert experience in a cool environment. Oh, and the best part is there are chandeliers in the tent! Oh. Yes. We. Did!
Because the Jazz Tent is customizable, it allows for you to have many options of how you want to enjoy a concert. If you prefer listening to jazz sitting at a table, check out our cabaret tables for two people. Maybe you want a more traditional concert-going experience-- the tent offers regular concert row seating. If you like to move with the music, then our standing room with cocktail tables is a great option so you can dance. Whatever option you choose, you can enjoy your favorite beverage during the show with bars open throughout.
Location. Location. Location. We didn't just place the tent anywhere. It's located in one of the most beautiful parks in the city. Nearby Knight Theater and located in the beautiful Romare Bearden Park, enjoy some of Charlotte's best skyline views as you come and go from concerts.
Best of all, there is something for everyone. From Latin jazz to the sounds of New Orleans, take a look at the list of events that take place in the Jazz Tent at Romare Bearden Park and secure your seats now. Experience it and you'll see why the tent is one of the favorite venue spots in the Charlotte Jazz Festival.
Charlotte Jazz Festival First Night Celebration with Herlin Riley Quintet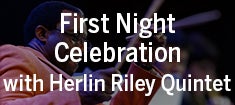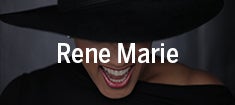 Junior Jazz Club featuring Sammy Miller & The Congregation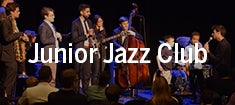 Loonis McGlohon Young Jazz Artist Competition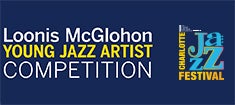 Little Johnny Rivero & His Giants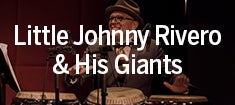 Sammy Miller & The Congregation