Charlotte Live
Charlotte Live! is a social club made up of young people who enjoy making new friends and attending great live shows at the Blumenthal. Charlotte Live members enjoy special ticket discounts as well as FREE pre-show workshops and parties before select performances.
Who can Join?
Charlotte Live is a group for middle and high school students. Separate events are scheduled for each age group. Teachers and parents of middle and high school students can also sign-up to be on the e-mail list!
There are no dues, no officers and no membership requirements. In fact, you can become a member simply by signing up.
Join Today! Submit your email address below:
2018 - 2019 Season
Dates subject to change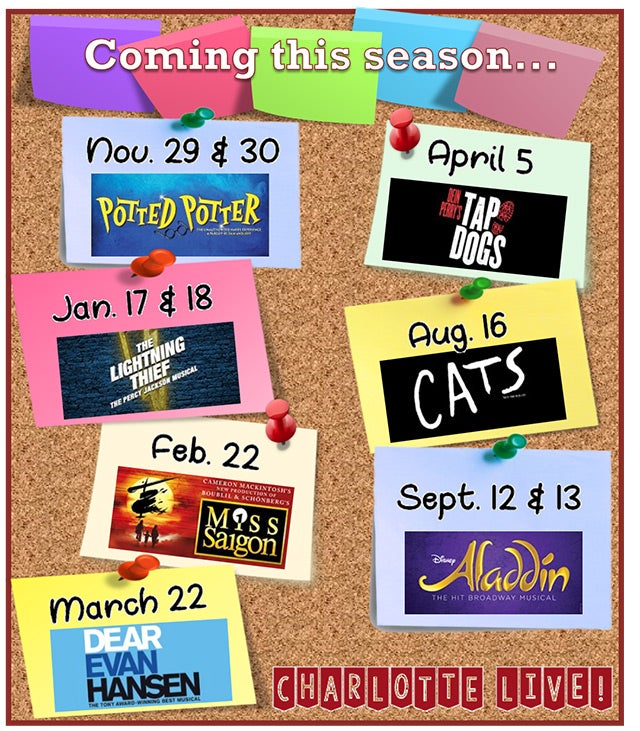 Click here to access all available Student Rush offers.
There are no available offers at this time.