Charlotte International Arts Festival: Free Events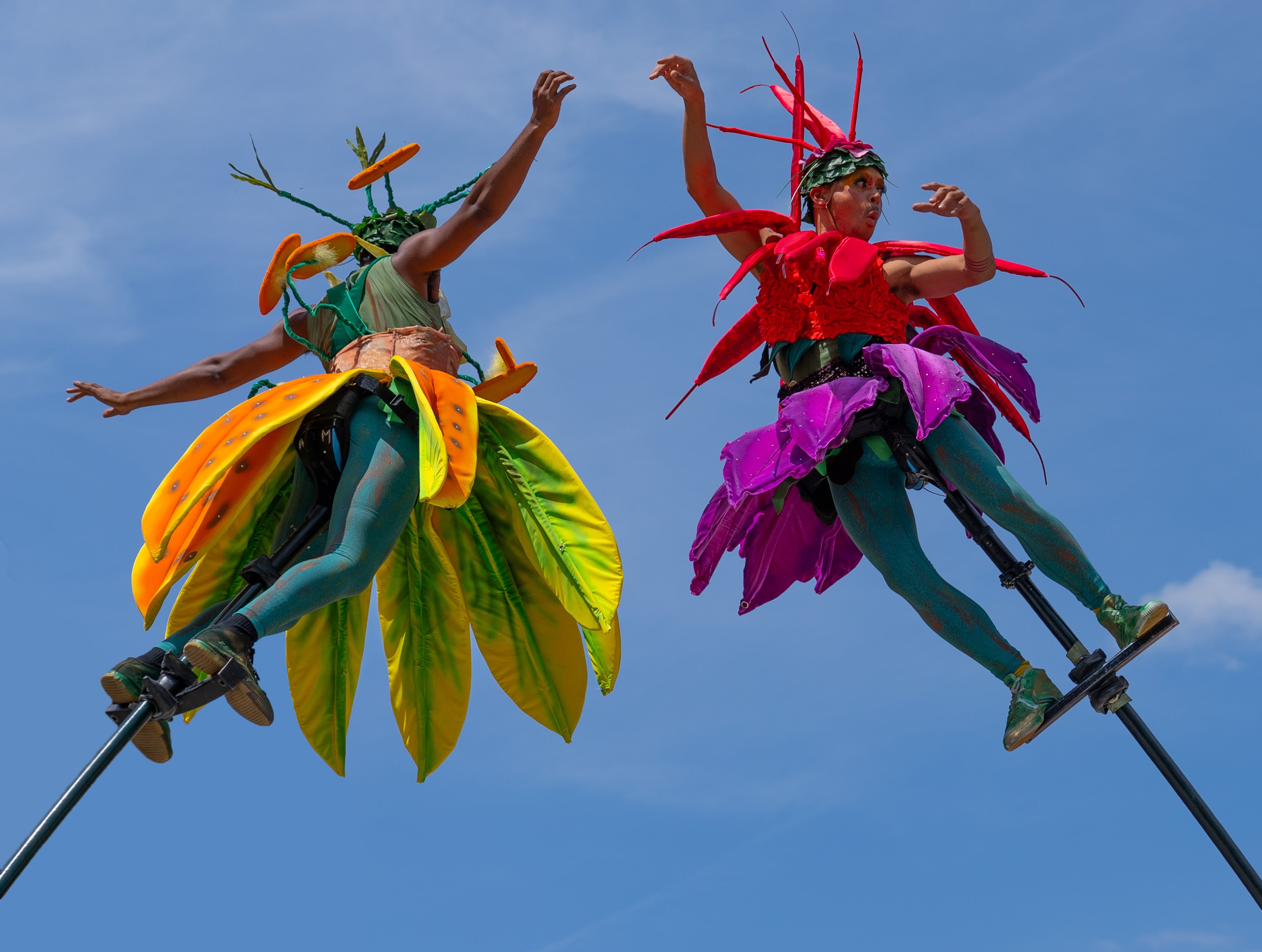 Sept. 16-18; Sept. 22-25; Sept. 29
Bloom! is a colorful and spirited aerial spectacle performed atop SWAY's bespoke 15-foot sway poles. Inspired by the beautiful flowers of the Smoky Mountains, Bloom! features the aerial antics of three, highly skilled and equally colorful performers. Drawing parallels with the world of humans, Bloom! explores themes of individuality, diversity, transformation, and community. 20 minutes in length and accompanied by Ania Reynold's original soundtrack, Bloom! celebrates the natural world of the ephemeral.
More Info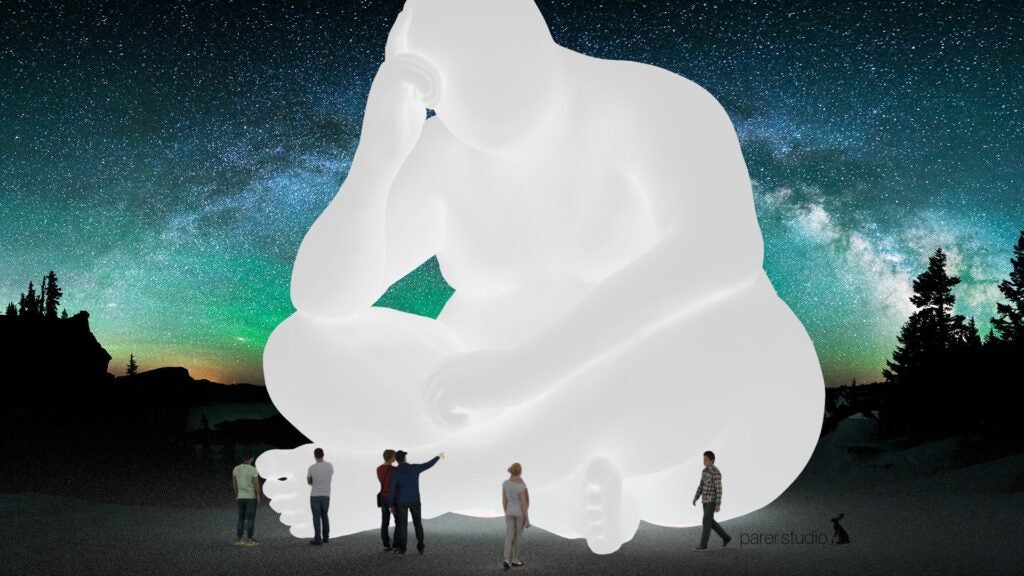 Sept. 16-Sept. 29
Auguste Rodin's Thinker, made in 1880 is famous for celebrating man for his/her perfect physicality and is often used as an image to represent man's pursuit of intellectual thought and philosophy. Man is a contemporized version, in this giant seated figure we can see the results of our self-indulgence and self-importance. Man holds his head in search of answers, in search perhaps of what went wrong?
More Info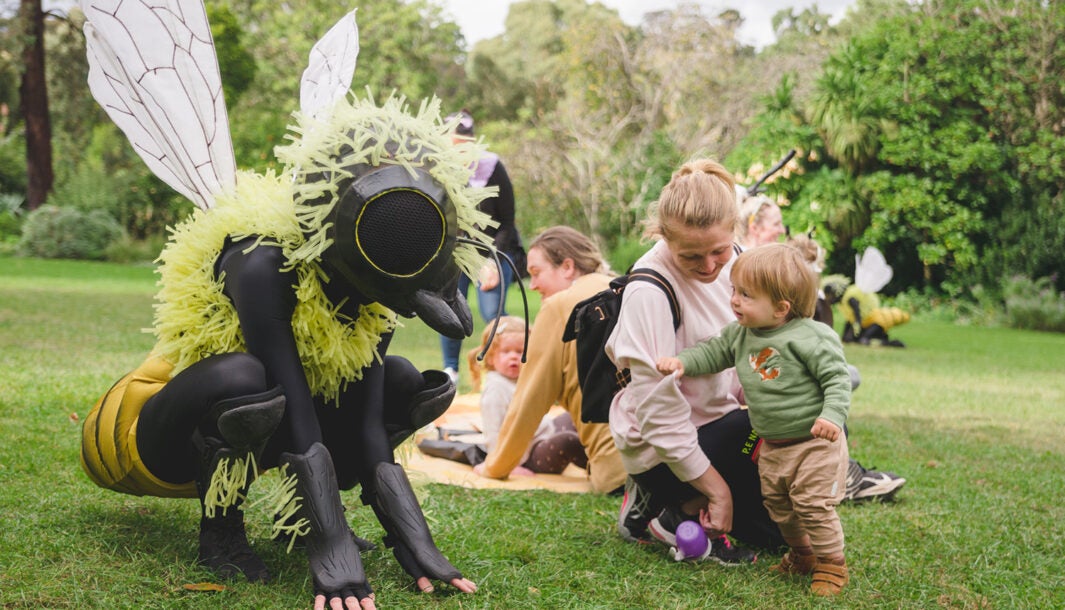 Sept. 23-25; Sept. 29-30
Bee's is a joyful interactive work in which children are welcomed into a world of community, communication, wonder, and imagination.
Explore a buzzing, humming hive of activity, as three human-sized Bees busy themselves in the creation of a community alongside children who transform into bees as they play. The bees are fascinating, strange, and beautiful, traversing invisible pathways and mapping delicate patterns across the performance space.
More Info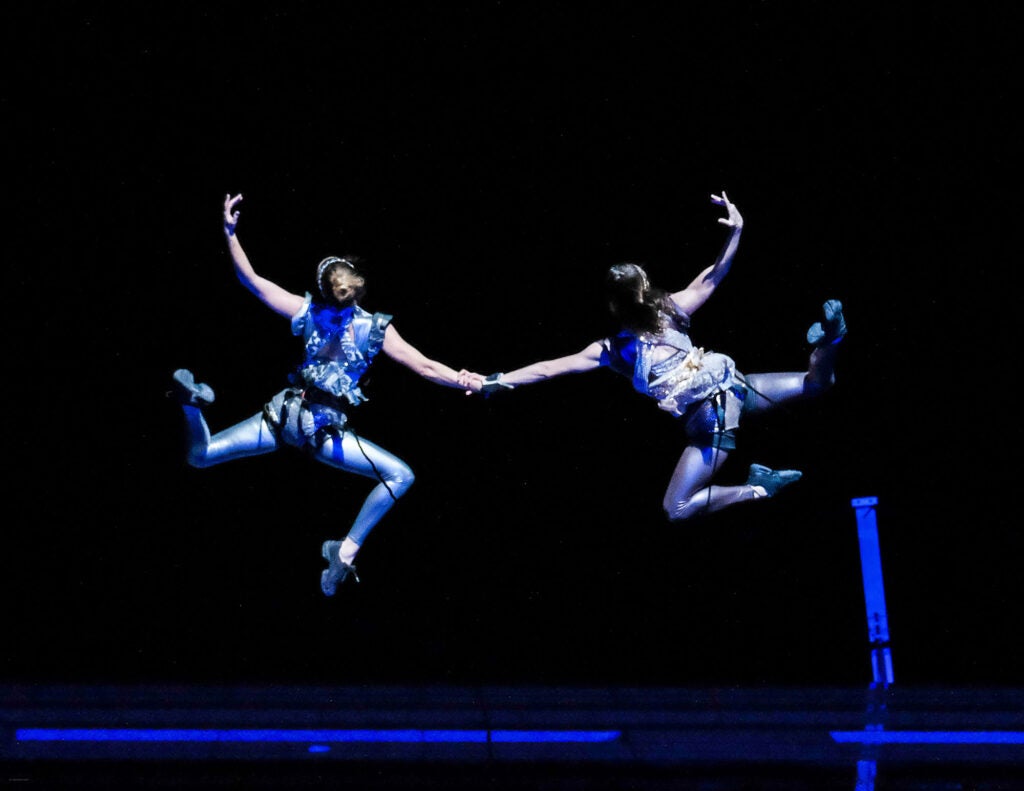 Sept. 30
Blue Lapis Light's company dancers have extensive dance training in all forms of dance, which they incorporate into working on structures with an assortment of technical apparatuses. They are highly skilled in both aerial and ballet techniques and perform with graceful athleticism, while suspended at great heights.
More Info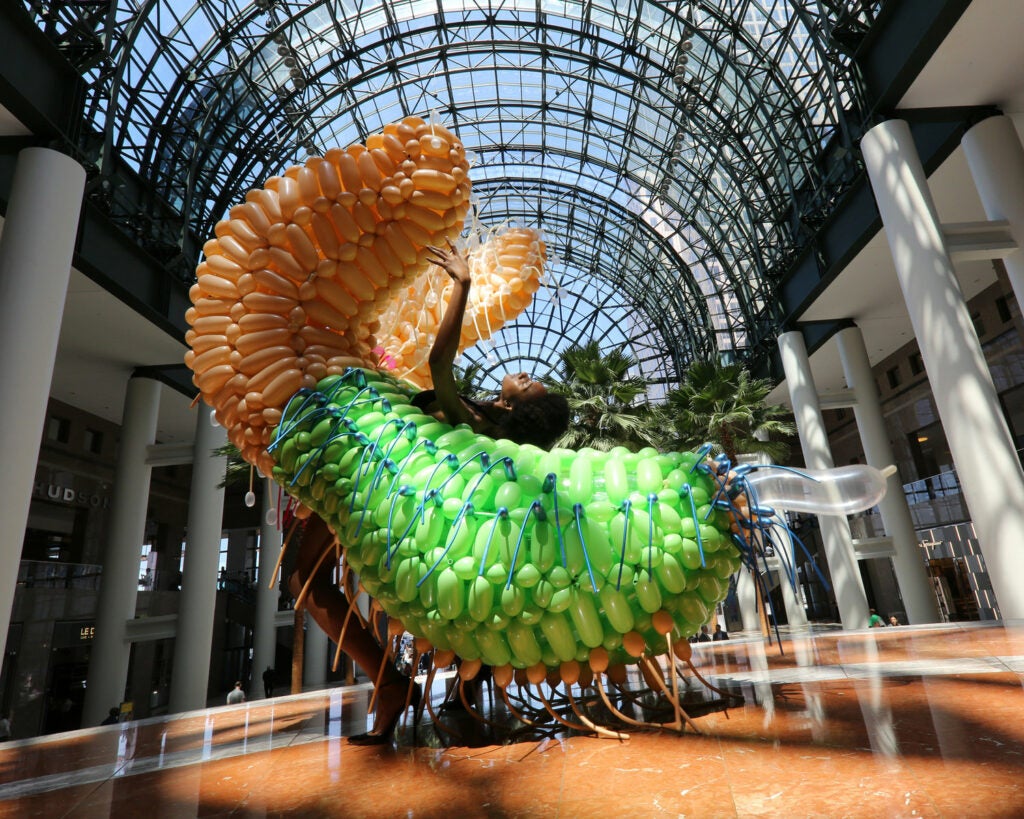 Sept. 16-Oct. 2
There is only one thing. Consciousness. Every-thing is a fragment of the totality of consciousness. All seemingly-separate objects, trees, stones, buildings, birds, rivers, planets, stars, everything is a manifestation of consciousness into matter. Many people will argue that consciousness is a mind-created phenomenon and that when our mind ceases function, our consciousness will end. But this is only true if we make a self from it. Ultimately, there is no self, there is only the totality, and there is no end, only eternity.
More Info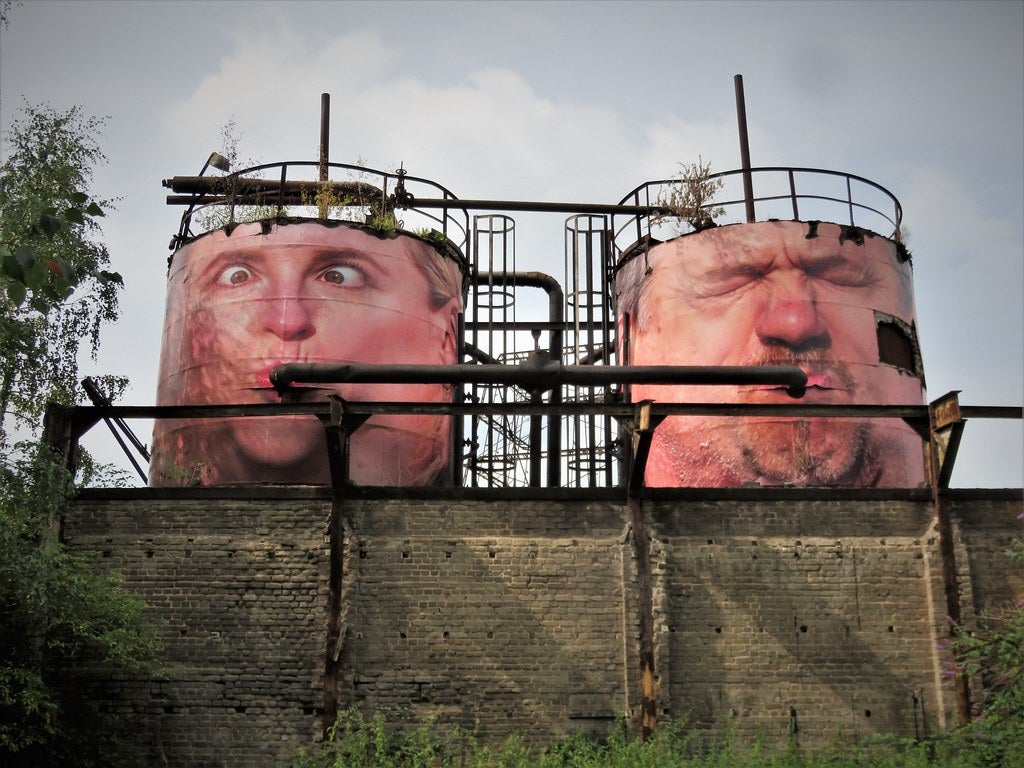 Sept. 16-Sept. 29
The trio of German artists, known under the name Mentalgassi, create large-scale photographs which they tape on outdoor objects. Since they banded together in 2006, Mentalgassi's artwork has been seen in many cities around the world, including in London, Berlin, Brazil, and Finland. By combining photography, sculpture, image manipulation, and street art, they transform ordinary objects into artworks that make passersby smile. Their work communicates with the environment.
More Info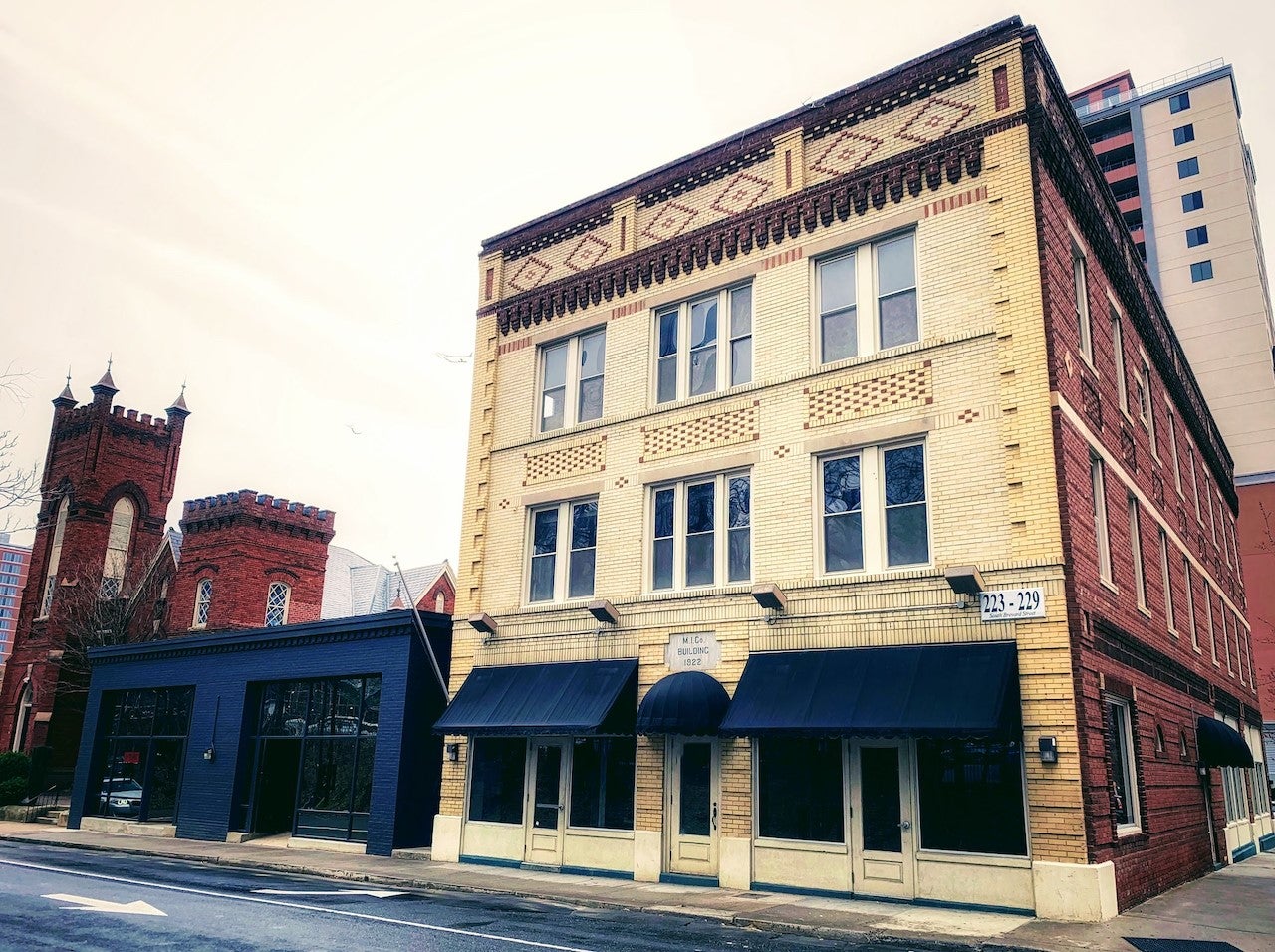 Sept. 16-Oct. 2
The Collective Memory project commemorates and celebrates Charlotte's once vibrant Black Wall Street community known as Brooklyn — upholding the legacies of those who came before us one brick at a time. The interactive experience invites people to learn the history of the once flourishing Brooklyn neighborhood through life-size portraits, archival books, and documented videos of former residents sharing their stories.
More Info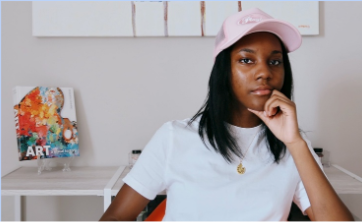 Heart and Sole CLT
Sept. 16-Oct. 2
Experience Charlotte's most memorable and notable places through the contribution of the community in a most unconventional fashion…through the Air Jordan 1 High OG. Heart and Sole CLT preserves the city's soul and history and combines it with the present by using the iconic shoe of one of Charlotte's most famous residents, Michael Jordan, former professional basketball player and owner of the Charlotte Hornets, as the canvas.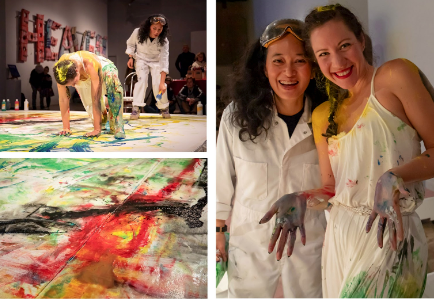 Sept. 16-Oct. 2
Come get immersed in the spirit of creativity, as a visual artist directs a dancer to use her body as her paint brush. Every turn of the body, footstep, and hip sway drives the development of the colorful and dynamic 16′ x 12′ performance painting. Through key phrases and creative triggers, a unique visual story unfolds connecting the painter, the dancer, and the audience. The artist also paints with large format tools: a mop, squeegee, broom, and even a leaf blower.
More Info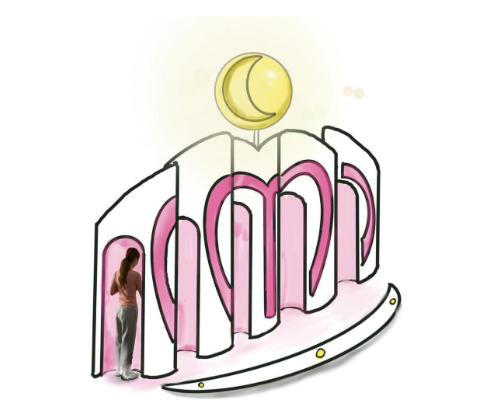 Sept. 16-Oct. 2
Five towers form the five points of Charlotte's ubiquitous crown logo. Each tower is a representation of the ingenuity and ideals of the artist – Jason Payne, Bunny Gregory, and other local artists. The people of the city are the ones that bring it to life with their energy; each tower is illuminated from within to illustrate that the crown shines forth from all involved in the hustle and bustle of the metropolitan area.
More Info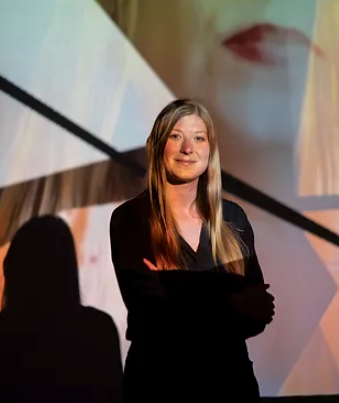 Sept. 16-Oct. 2
Just as water is life, without water, this art project does not exist. H20 is an interactive mural that requires visitors to splash it with water to reveal hidden imagery and messages. The message of H20, "Without water… this does not exist," contains a double meaning. First, the plants and animals depicted in the mural were chosen because they depend on water to survive. Second, the imagery of the mural is hidden by a hydrochromic surface and can only be seen through the application of water.
More Info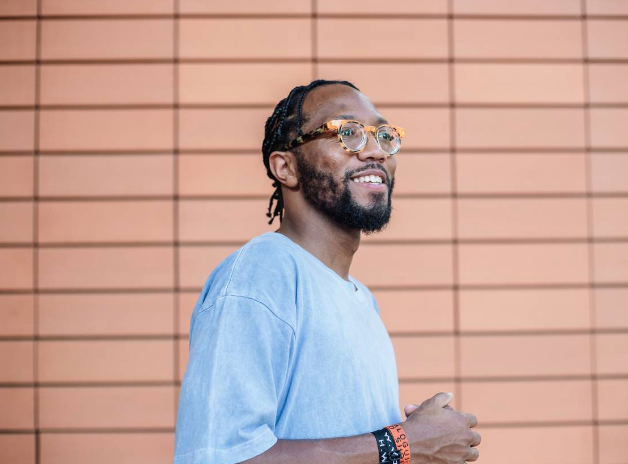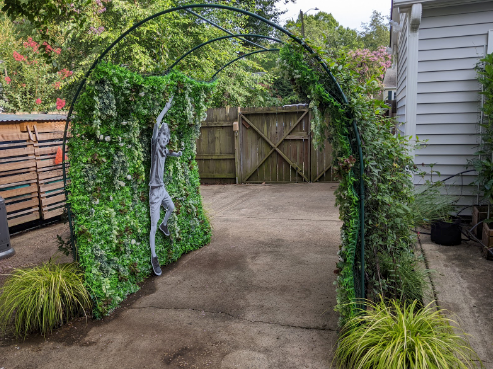 Sept. 16-Oct. 2
Did you know Queen Charlotte was an amateur botanist? Imagine what her garden may have looked like and who she may have allowed to visit. Come and take a peek at this playful fantasy, with its enchanting scenery and colorful, light-filled surprises at night.
More Info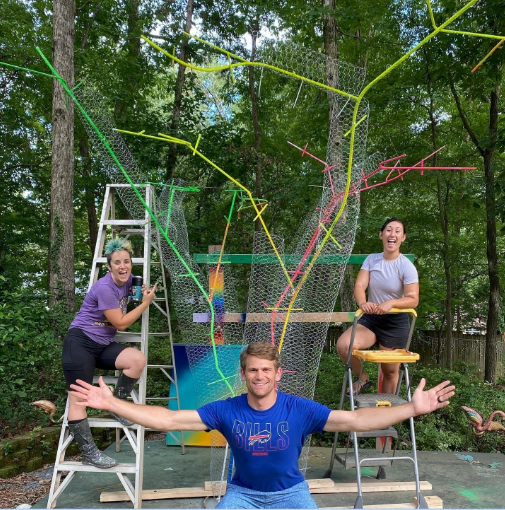 Sept. 16-Oct.2
Constructed primarily out of reused, clear plastic bottles, this massive tree boasts a complex root system through which you can physically walk. During the day, it appears opaque. However, at night multi-colored illumination highlights the connections of the different branches, like a circulatory system. As you take notice that this remarkable tree is made out of what is in your own trash can, the title, "Tree of Life," becomes ironic as there is nothing living about this tree.
More Info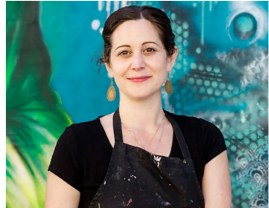 Sept. 16-Oct.2
Play the puzzle, win the experience! Wishes and Whispers is the thread woven throughout the festival, connecting visitors to the art and cityscape surrounding them. Sprinkled throughout the celebration, 8 installations provide an interactive path from one experience to the next. There are 4 interactive Whispers with trigger points to foster wonder and discovery.
More Info