Check out upcoming Sounds on the Square performances below.
Join us every Friday night Now-August 31 at 7 PM, rain or shine! Concessions and beverages will be available for purchase. Don't forget to bring your own lawn chair!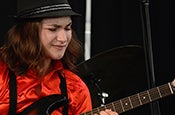 Friday, June 22: Jazz Student Competition Night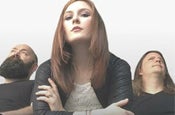 Friday, June 29: Caroline Keller Band
Based out of Charlotte, North Carolina, CKB at its core are three friends that have music running through their veins. They are adventurers, coffee drinkers, and lovers of traditional country music. Their sound has been described as "Traditional Country with an Americana flair".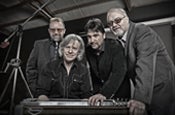 Friday, July 6: Stepside Deluxe
Hailing from the Piedmont region of North Carolina, Stepside Deluxe has forged a creative path in music stemming from their influences of Roots, Rockabilly and the Honky-Tonk twang of Bakersfield, California, also known as Nashville West.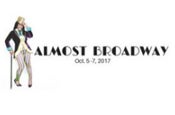 Friday, July 13: Gina Robinson
27 Broadway shows in one! Get ready to be entertained as Gina and her cast of "Almost Broadway" takes you on a 90 minute journey down Broadway singing some of Broadways' greatest hits! From "Hamilton," "The Sound of Music," "Motown: The Musical," "West Side Story," Jersey Boys, "Waitress", "Dreamgirls", "CATS", "Get On Your Feet" and so many more. You will certainly hear your favorite!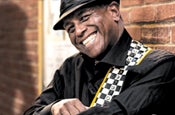 Friday, July 20: Biscuit Miller & the Mix
Biscuit MIller is known for his high energy shows and blazing million dollar smile. He is a born entertainer and is at home on the stage where he connects with his audience through a fun and funky approach to the blues. But don't let the fun and food songs fool you! This is a dedicated group of musicians with an amazing depth of talent.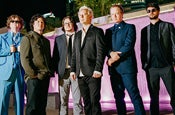 Friday, July 27: Temperance League
From its Punky political beginnings to forays into '60's Rock & Roll, '70's Garage Rock, Springsteen-ian earnest rock and Elvis Costello-ish, working class New Wave, the band's sound has continued to evolve, but remains remains gutsy and melodic.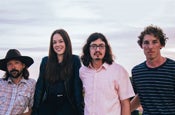 Friday, August 3: Heather Gillis Band
Heather Gillis is the complete package as a guitar player, lap steel player, songwriter, singer and arranger. She and her band have the stage presence and confidence to appeal to a variety of musical tastes be it rock, soul, jazz, roots or gospel.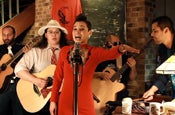 Friday, August 10: Charly Lowry
Charly Lowry is part of Dark Water Rising. DWR explores various themes of life — love, heartbreak, sacrifice, celebration, despair, pain — all while expressing and evoking sincere emotion on issues affecting their communities. The band attributes their style of playing and singing to a combination of influences, which range from attending Sunday morning worship services to absorbing the diverse styles and tones of artists like Aretha Franklin, Michael Jackson, the BeeGees, and Lynrd Skynard.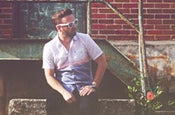 Friday, August 17: Nathan Angelo
In the ever-changing landscape of modern pop, Nathan Angelo shines as a refreshing alternative, embracing the classic elements of popular music and celebrating the backbeat of American tradition.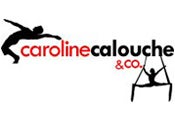 Friday, August 24: Caroline Calouche & Co.
CC&Co. is a nonprofit organization dedicated to inspiring people of diverse backgrounds to explore beyond their boundaries through performance and education. Their vision is to create educational opportunities for people to experience the world from a unique and artistic perspective, which will enrich their lives and the lives of those around them.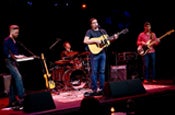 Friday, August 31: Aaron Burdette
Creating music isn't a means to an end, it is an end with a meaning for Aaron Burdett. Writing and creating songs is rooted somewhere deep in his psyche; it's something that can't be denied and must be shared. His lyrics are soul-touching, intelligent, witty, and poetic all at once, while his music style is a seamless blend of Americana, country, blues, bluegrass, and folk-rock that cohesively creates a story.