Check out upcoming Sounds on the Square performances below.
Join us every Friday night Now-August 31 at 7 PM, rain or shine! Concessions and beverages will be available for purchase. Don't forget to bring your own lawn chair!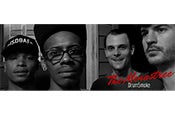 Friday, August 10: The Menastree
The Menastree is a group of Carolina natives that have come together recently to reinforce the Queen City music scene. Jesse Lamar Williams, Jeremy Maher, Zach Wheeler, Will Pinson and Braxton Bateman are the core of the Menastree, providing a sound that can be best be described as "feel good music" with a blend of jazz, hip hop, soul funk and an eclectic blend of every genre combined.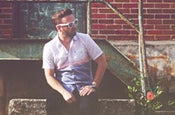 Friday, August 17: Nathan Angelo
In the ever-changing landscape of modern pop, Nathan Angelo shines as a refreshing alternative, embracing the classic elements of popular music and celebrating the backbeat of American tradition.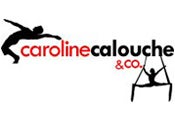 Friday, August 24: Caroline Calouche & Co.
CC&Co. is a nonprofit organization dedicated to inspiring people of diverse backgrounds to explore beyond their boundaries through performance and education. Their vision is to create educational opportunities for people to experience the world from a unique and artistic perspective, which will enrich their lives and the lives of those around them.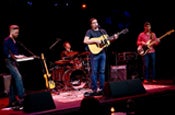 Friday, August 31: Aaron Burdette
Creating music isn't a means to an end, it is an end with a meaning for Aaron Burdett. Writing and creating songs is rooted somewhere deep in his psyche; it's something that can't be denied and must be shared. His lyrics are soul-touching, intelligent, witty, and poetic all at once, while his music style is a seamless blend of Americana, country, blues, bluegrass, and folk-rock that cohesively creates a story.