We're going mobile! For your convenience and safety, your Season Tickets will be delivered as mobile tickets. You will receive an email with your mobile tickets 7 days before each of your scheduled performances, giving you plenty of time beforehand to make any exchanges or show swaps. You will receive more information, including your seat locations and mobile ticket instructions prior to the start of the season. This shift will enhance your Blumenthal experience by providing a truly contactless and eco-conscious way to enter our theaters safely and efficiently, while also reducing the risk of lost stolen or counterfeit tickets. Learn more.
Purchasing Equitable Bravo Season Tickets
Order now! Seats will be assigned based on order date.
Online
The easiest way to purchase!
Select your preferred performance day and price zone.
Proceed to check out. You can opt for a 6-month extended payment plan or pay in full. If you have questions about payment options, please call us at 704-335-1010.
If you would like to make show swaps, you can list which shows you'd like to swap out of/into in the fillable box under the "Questions" tab at check out.
Remember: As a Season Ticket holder, you'll be able to exchange your tickets to another date and time of that show free* should you be unable to attend your scheduled show.
You may also purchase parking for your season shows online.
By Phone
Call our Season Ticket Care Team at 704-335-1010 or schedule a call-back appointment.
Hours:
Monday-Friday, 10 AM - 6 PM
Want the VIP experience?
Learn more about becoming a Producer's Circle Member. Consider making a donation with your Season Ticket order to help support education and community initiatives.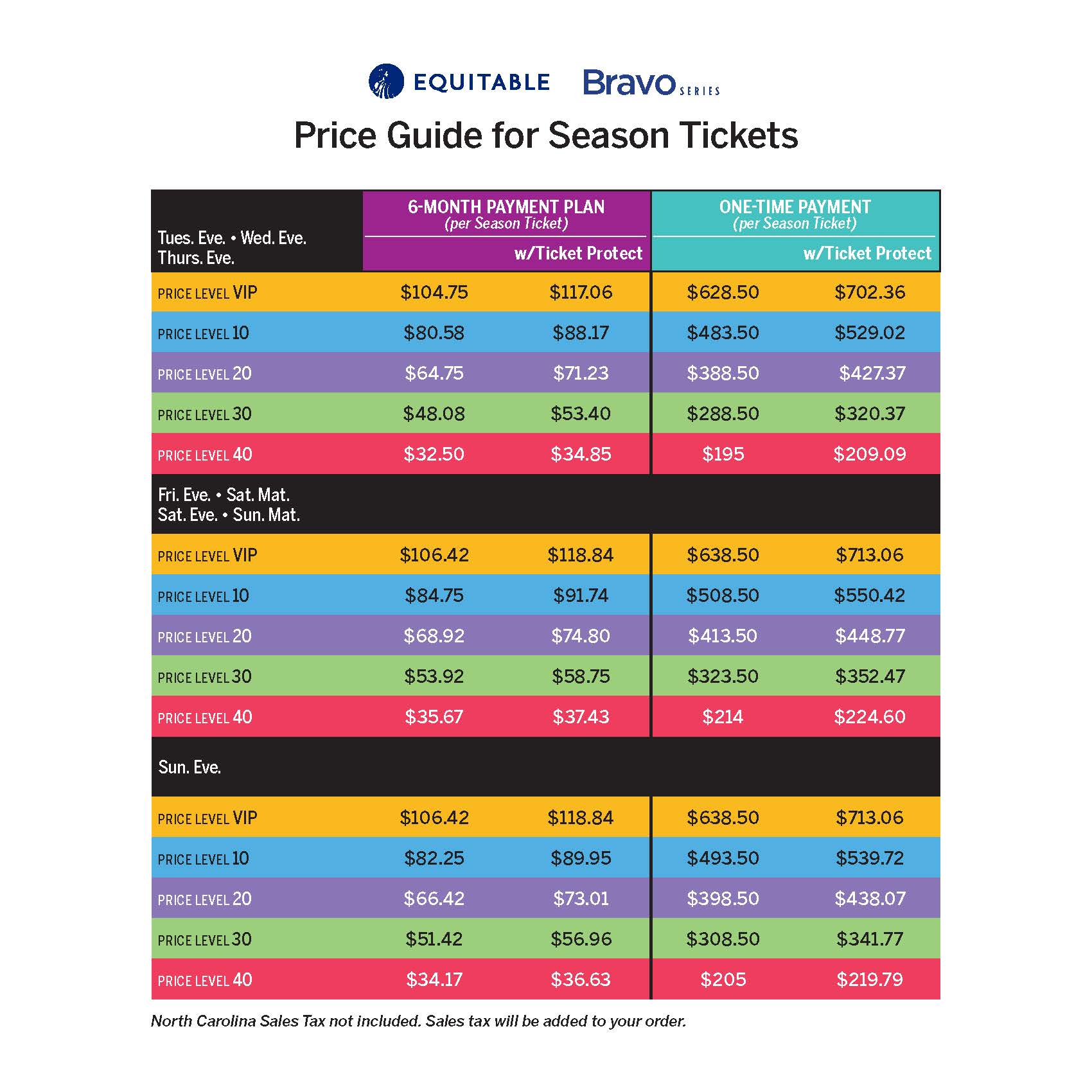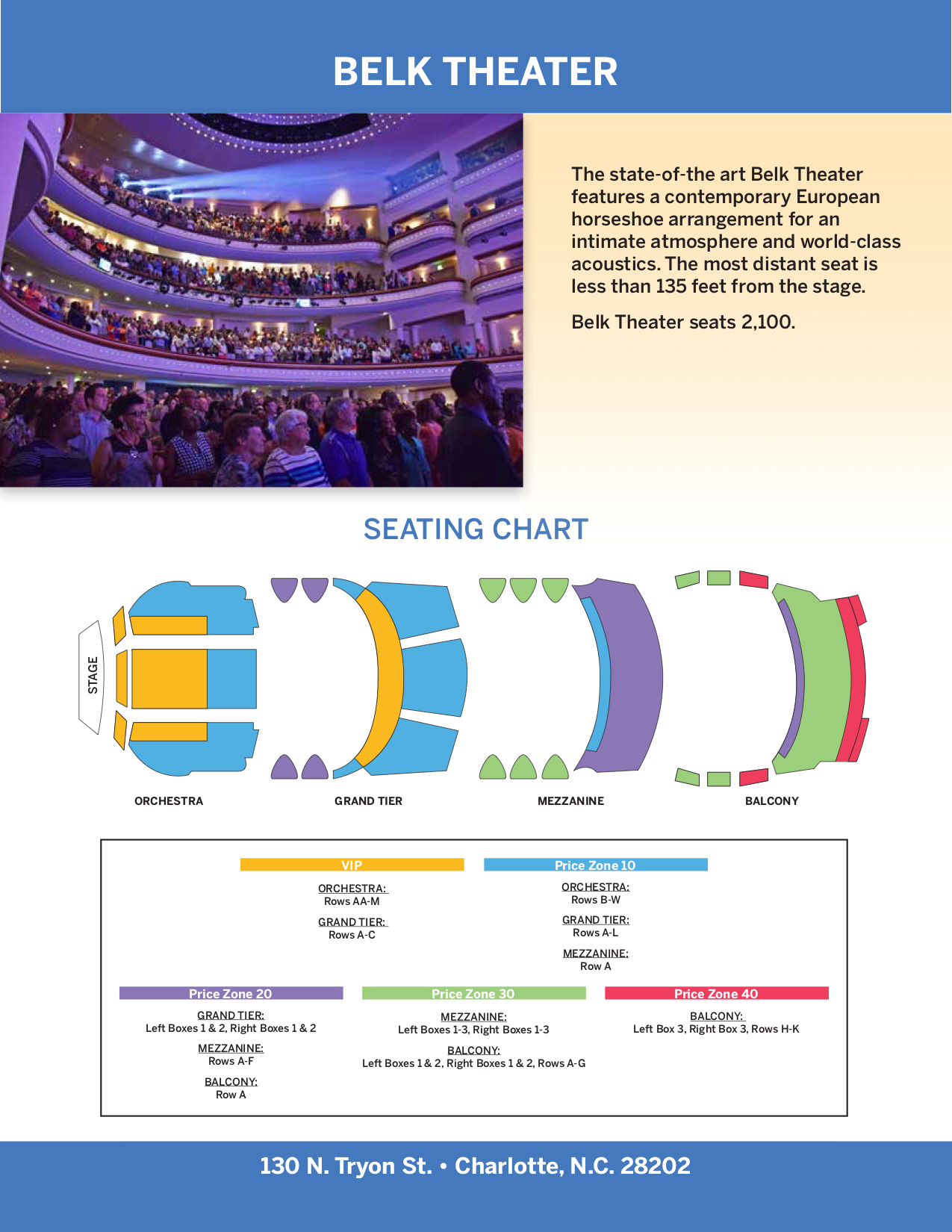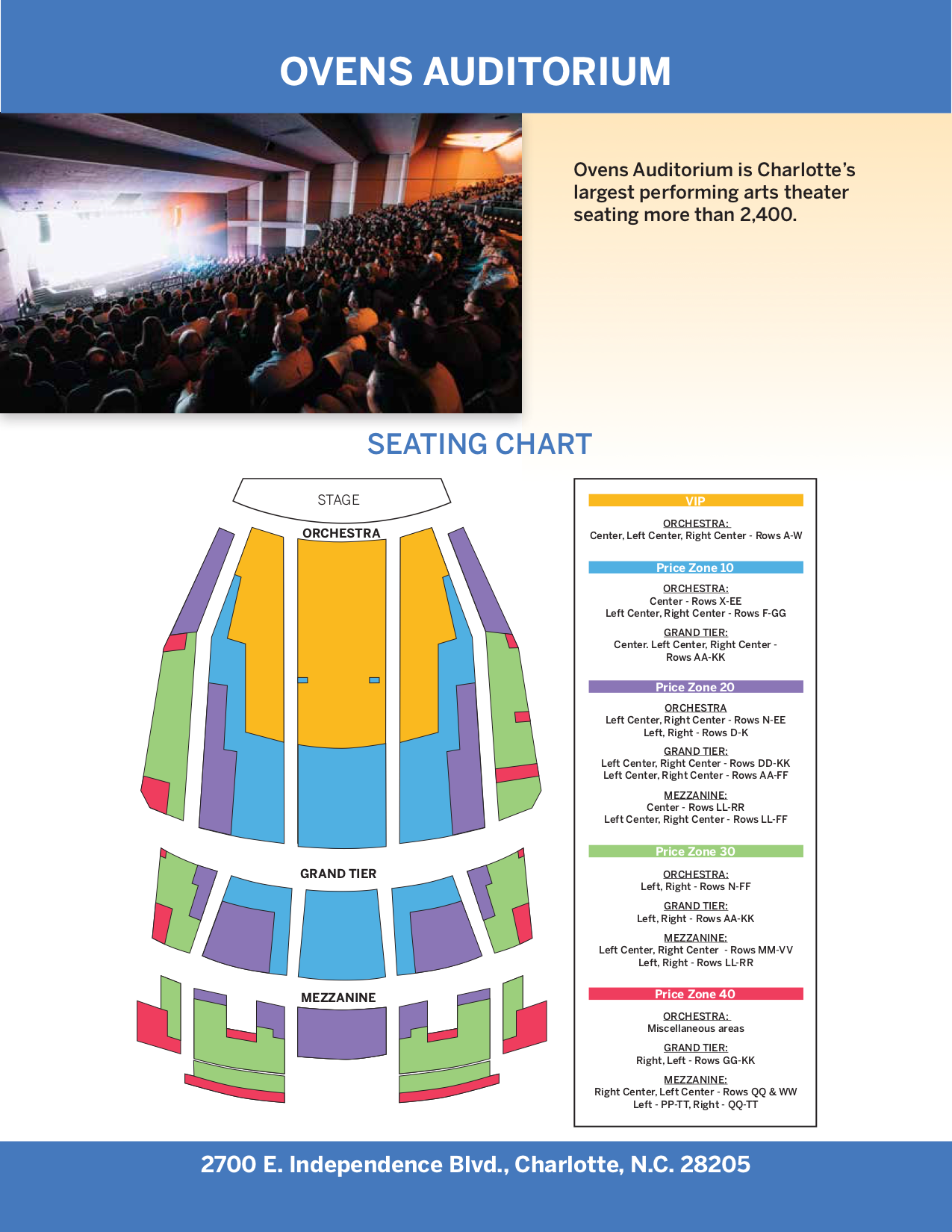 Protect Your Season Investment
Have assurance of a refund if you can't attend with Ticket Protect.
For about half of what one show in your season package costs, you can protect your investment in all five Equitable Bravo shows with Blumenthal's Ticket Protect.
This option protects your investment in your season tickets by providing a refund for the price of your ticket* should you be unable to attend a show(s) because of approved reasons like dangerous weather conditions, illness, accidents and more. Plus you can include Ticket Protect in your extended payment plan.
*Service and facility fees are not refundable through Ticket Protect.
*Exchanges must be made at least 72 hours before your scheduled performance and are based on availability. If the cost of the new ticket is more, you are required to pay the difference.