Gogh with Lifeway Kefir Immersive Yoga
A unique wellness experience sponsored by Lifeway Foods
Aug
13
, 2021
-
Jan
2
, 2022
Aug
13
, 2021
-
Jan
2
, 2022
Date

Aug

13

, 2021

-

Jan

2

, 2022

Ticket Prices

Tickets are $54.99

On Sale

On Sale Now
Presented By:
Lifeway Foods
Event Sponsors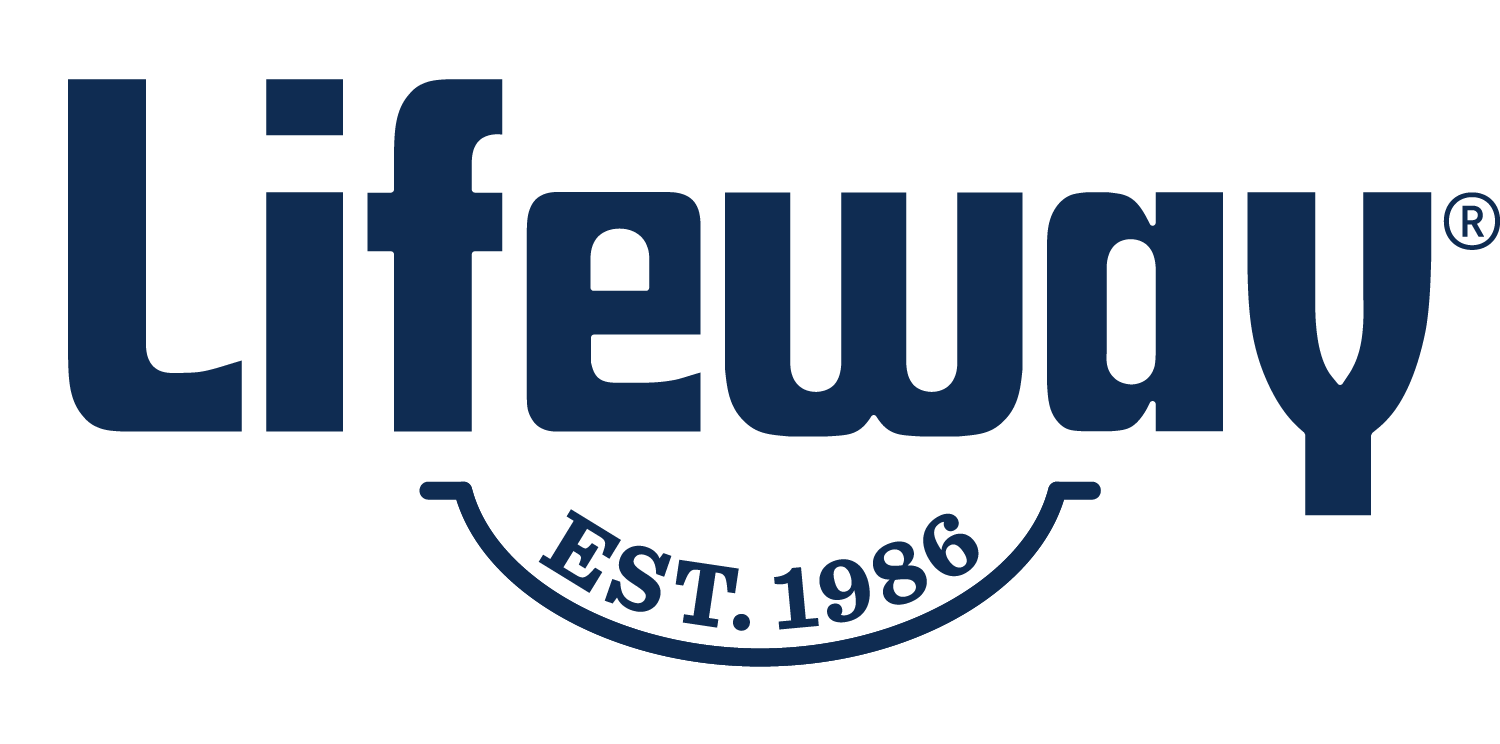 Event Description
Gogh with Lifeway Kefir, a unique wellness experience sponsored by Lifeway Foods, America's favorite kefir company, featuring yoga and mindfulness sessions in the Immersive Van Gogh art installation space.
People of all fitness levels are welcome to enroll in our 35 minute yoga classes lead by certified Yoga instructors. All classes take place within the multi-sensory and all-encompassing Immersive Van Gogh experience.
Each workout is designed to challenge the body and inspire the mind; choreographed in harmony with the music, sounds, light, and moving images from Van Gogh's vast catalog of masterpieces. After your class, you are invited to stay and experience the art around you one more time.
All participants will receive a nutritious kefir snack compliments of Lifeway Kefir.
Want more immersive yoga? Buy 3 get 1 free Yoga Passes available here.
Immersive Yoga Instructors
Jasmine (Jaz) C. Hines (she/they), MSOD, 200hr E-RYT, YACEP, is a queer cultural organizer, connector, educator and coach devoted to learning and self-actualization by studying and integrating practices from yoga. These practices affirm her connection and acceptance to her works on this earth. Her reliance and commitment to deep listening to spirit and being gifted with many earthly ancestors in training led her to write a proclamation to the City of Charlotte declaring December 4th Self Care Day in 2016. Jasmine then created Amplify and Activate in 2017, an interactive, inquiry based, learning community practicing yoga as a form of self-care and social justice. Jasmine's form of artistry is curating education experiences and environments that support people to explore connections between the mind, body, and inner wisdom together in community. Jasmine is a member of the Black Yoga Teacher's Alliance and holds degrees in Psychology, Education, Spanish, Organization Development and Coaching from UCLA and Queens University of Charlotte.
Niché Faulkner is a self-care loving, diversity focused, yoga practicing, free-spirited peacock who lives her life on and off my mat by the Xhosa principle of "Umuntu ngumuntu ngabantu". Simply stated, it is the belief that "a person is a person through persons" and that we are bonded through common humanity and oneness. 
As a teacher, she is an advocate for movement as an essential tool in the building of community, personal transformation and self-care. It is Niché's intention to be an advocate of self-care and a stand for the underrepresented, especially those who do not fit the traditional standard of life including body image, ethnicity and socio-economic status. 
"I dance. I yoga. I'm Mama Bear. I'm a lover of life, always laughing from my gut and living my life unapologetically and free."
Vicie Moran is a grateful giver, encourager, lifelong learner, world traveler and lover of Jesus and craft coffee! Her hobbies include practicing and teaching yoga (especially Yin Yoga!), hiking, reading or listening to audio books, traveling and living life to the fullest! Her mantra is "friendships are intentional" and loves to cultivate friendships through divine connections. She is a full-time yoga teacher and co-owner of Charlotte Family Yoga. Her mission, along with that of the studio, is to love, serve and support others!
Outside of yoga, Vicie holds Bachelor's and Master's Accounting degrees at Auburn University and Samford University, respectfully, and holds certifications as a Certified Public Accountant (CPA), Certified Internal Auditor (CIA), Certified Fraud Examiner (CFE) and Project Management Professional (PMP). Vicie uses her education and certifications to run her CPA firm, Vicie L. Moran, CPA, PLLC.
Vicie resides in Harrisburg, N.C. with her handsome husband and charismatic kids – Adrianna (8) and Cameron (6). You can learn more about Vicie and what's going on in her life by visiting her website www.vmoran.com or @vicieyoga on Instagram!
CorePower Yoga Instructors
Matthew Weston is a San Diego, C.A. native. He began his yoga journey in 2000 to help rehab a post-operative knee injury. After his initial training in 2011, he started teaching classes the following year for CorePower Yoga. He has traveled across the country sharing the gift of yoga which he truly believes is life transformative. Currently he resides in Charlotte, N.C., teaching full time as an instructor, continuing educational leader and teacher training facilitator.
Hilary Tate. "Talent is a pursued interest. In other words, anything you are willing to practice you can do."—Bob Ross
Hilary discovered yoga while navigating life as a young professional in Washington, D.C. in 2012. She quickly found trying different studios and yoga practices as a way to become better acquainted with herself, and her community. What started as a fitness hobby blossomed into a passion. In 2015 she completed her RYT-200 with CorePower yoga just before moving to Charlotte, N.C. Hilary used her yoga practice to make friends and form connections within her new environment, this time with even greater results. In 2017 Hilary began teaching with CorePower and has since gone on to train in each format the studio has to offer.   
If you don't take her class, you'll often find her on the mat in the coolest corner of the room, or scouring newsletters for special event yoga classes around the city. 
Hilary's classes guide students to deepen their self-awareness through contemplative vinyasa. 
Julia Jameson is a Northern Virginia native. She began her yoga journey in 2012, studying Integral Hatha Yoga, with a strong focus on breath work and meditation. She then discovered Power Yoga, which combined the mindfulness of yoga with a work-out frame- the best of both worlds. After her training with them in 2014, she started teaching classes for CorePower Yoga shortly after. She has traveled throughout the country sharing the gift of yoga, which she truly believes is life changing. Julia currently lives in Charlotte, N.C. with her husband and pup, and is Area Manager of the two CorePower Yoga Studios in Charlotte.  
Kiesha Battles, a full-time yoga teacher and trainer, has a respected and well-deserved reputation in the national yoga community. She is Co-Director of the Yoga Retreat for Women of Color™ and a member of the board of directors for Amplify and Activate, a nonprofit community that focuses on yoga as a form of self-care and social justice.
In addition to teaching through her own I Am Yoga organization, Kiesha has been Yoga Director at Charlotte Family Yoga Center and has taught for the YMCA of Greater Charlotte. She is a Yoga Alliance registered yoga teacher trainer and has conducted numerous impactful workshops.  She has been featured in the book Yes Yoga Has Curves and other publications.
With a graduate degree in Asian studies, Kiesha brings knowledge of Asian philosophy, religion, and language, as well as Eastern philosophy including Taoism, Buddhism, and Hinduism. In addition to being a teacher, she is a wife and mother.  When Kiesha does sit down, she is reading, meditating and breathing. 
Ramona Hammonds found yoga as a counter activity for her running and lifting regiment, which soon became a source of mental and physical growth on and off of the yoga mat. In 2015, she received her 200-hour yoga teaching certification and now leads power vinyasa flows that incorporate breathwork, restoration, and intensity.
Bringing the meditative stillness through the connection with breath and music, Ramona aims to incorporate a fun, healthful, and balanced experience to her students.
Montana Gramer fell in love with yoga during her last two years of college in Chapel Hill, NC. She received her CYT-200 Hour in 2018 from Asheville Yoga Center. She started teaching vinyasa and yin yoga in 2019, and although she loves to slow down on her mat, she has always held a place in her heart for hot power yoga. After moving to Charlotte full time, she started working at CorePower Yoga in July and loves sharing her practice and her music in her C2 classes. Outside of yoga, she enjoys trying new restaurants in and around Charlotte, seeing live music, and posting pictures of her cat Betty.
Additional Ticket Information
Customers receive 35 minute class plus 25 minutes thereafter to enjoy the exhibit.
Participants should arrive 15 minutess prior to their scheduled class. Class starts promptly and late comers past 5 minutes will not be admitted.
Participants must be 12 years of age or older. Minors must be accompanied by an adult (no free or discounted tickets available for classes to student/seniors or children).
Customer must bring their own fitness mat.
No other equipment is required.
There are no changing facilities at Immersive Van Gogh, so come wearing comfortable clothing for your yoga practice.
Bathrooms are available.
All customers must agree to waiver at purchase.
Price: $54.99 per person per class plus fees.
Tickets are non-refundable.
Want more immersive yoga? Buy 3 get 1 free Yoga Passes available here.
Venue Information
Camp North End
Nestled right outside Uptown Charlotte, Camp North End is a 76-acre mixed-use development featuring award-winning restaurants, retail shopping and ample outdoor space for visitors to lounge year-round.
Additionally, Camp North End houses the historic Ford Building, a former Ford factory that recently received a local historic landmark designation. Designed by Albert Kahn of Detroit architecture fame, the Ford Building dates back to 1924 and was once a manufacturing plant for Model T and Model A cars. During WWII, the site was fully built out by the U.S. Army as a quartermaster depot that provisioned Army facilities across the eastern United States.