Upcoming Events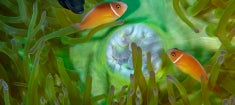 McGLOHON THEATER at Spirit Square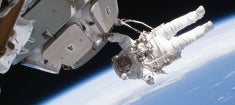 McGLOHON THEATER at Spirit Square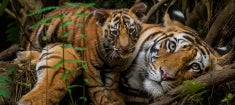 McGLOHON THEATER at Spirit Square
National Geographic Live!
Season tickets for 3 dynamic shows are on sale now!
---
Hurry! Get season tickets by August 24 and receive FREE PARKING for Coral Kingdoms and Empires and Ice
---
Blumenthal Performing Arts and Discovery Place Science have joined forces to create a new and unique experience for Charlotte area 'explorers' interested in exploring the natural world with National Geographic Live and connecting with others who share their curiosity. You can discover an unspoiled wilderness of water crowded with layers of life with David Doubilet and Jennifer Hayes, hear astronaut Terry Virts discuss his perspective from the International Space Station, and go around the world in search of big cats with Steve Winter. In addition to compelling speakers, attend a pre-show party at Discovery Place Science for chance to enjoy cocktails and conversation with other guests, and play with some of the hands-on exhibits.
Season tickets begin at less than $80*. A six-month extended payment plan is available for season tickets.
*Sales tax is not included and will be added to your order.
Purchase Your
Tickets
3 show season tickets on sale now!
To purchase by phone, call 704-335-1010.