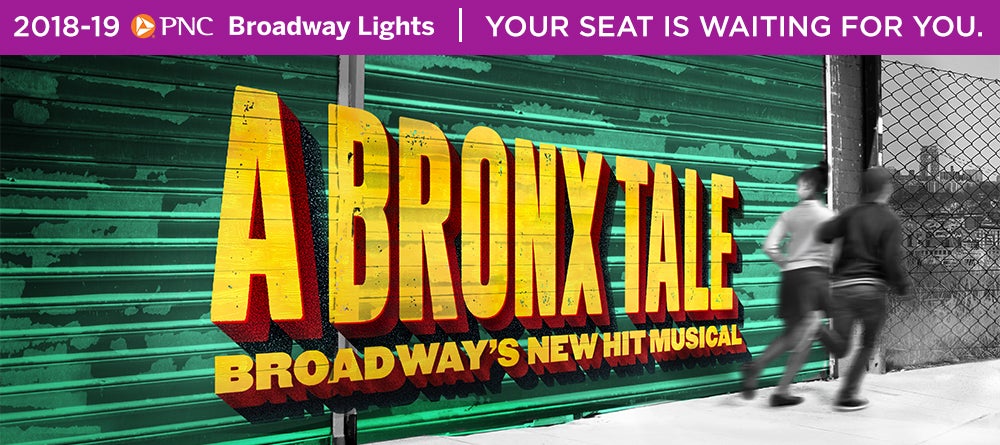 A Bronx Tale CONTEST ALERT!
We are just one week away from A Bronx Tale making its way to Charlotte's Belk Theater as part of the PNC Broadway Lights season! With Broadway's hit crowd-pleaser closing its week in the Queen City on Sunday, April 21, what better way to wind down the holiday weekend than with lunch Uptown and a trip to 1960s Bronx, New York?
Enter here for a chance to win TWO tickets to Sunday's 1:30 p.m. show AND a gift card to Blackfinn! Deadline to enter is Monday, April 15 at 5pm. Sign up now!
A Bronx Tale tells the coming-of-age story of a young man caught between the father he loves and the mob boss he'd love to be. Academy Award® winner Robert De Niro and Tony® winner Jerry Zaks direct this streetwise musical- based on Academy Award nominee Chazz Palminteri's story- that The New York Times hails as "A Critics' Pick! The kind of tale that makes you laugh and cry."
​​​​
Playing April 16-21. Click here for more event and ticket information!