The 12 Most Magical Days of My Life
The Impact of the Blumey & Jimmy Awards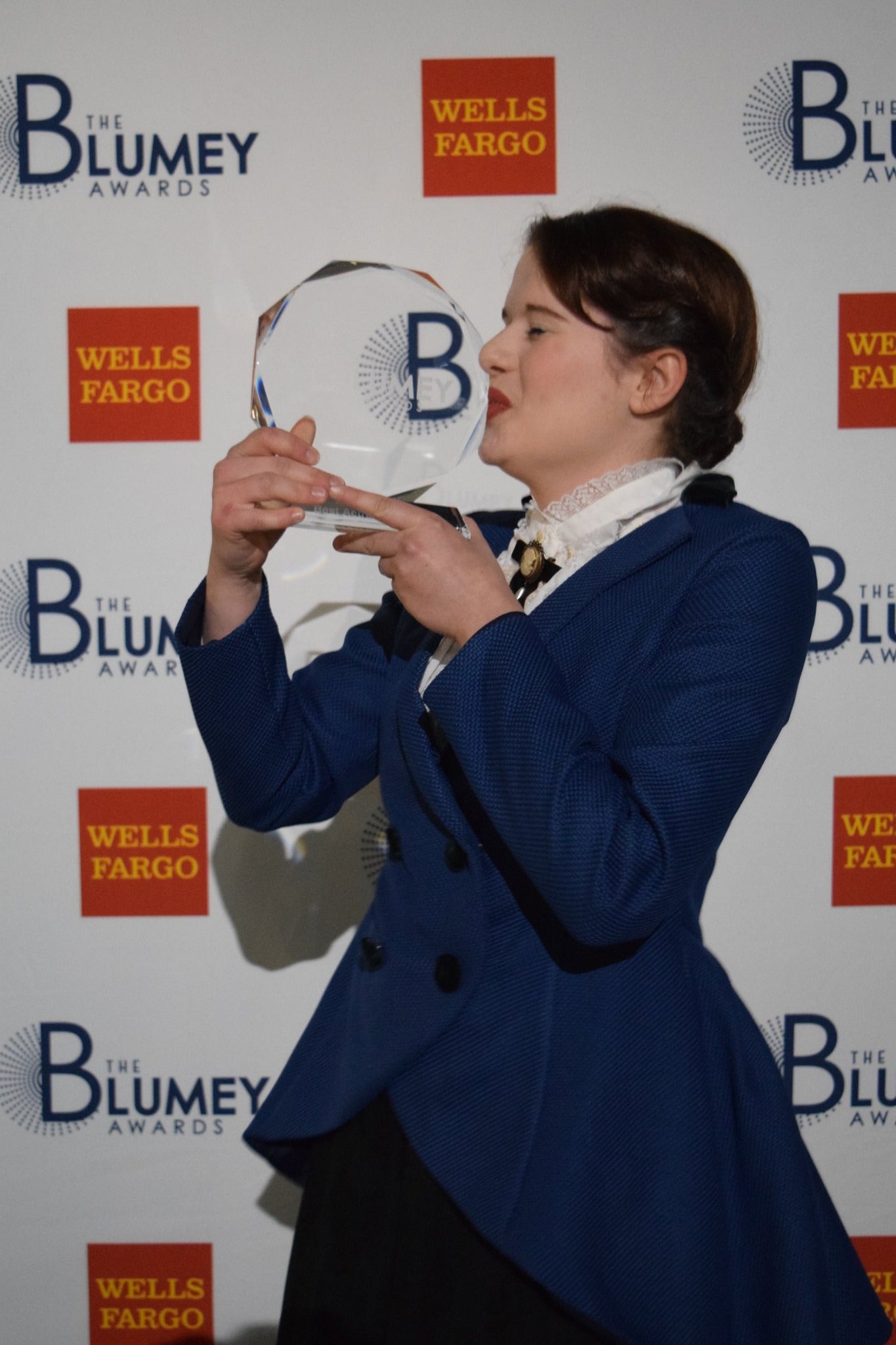 I returned home two weeks ago after spending 12 days in New York City representing Blumenthal Performing Arts in the National High School Musical Theatre Awards (a.k.a. The Jimmy Awards). To condense my gratitude for this experience into a single page feels inadequate because these were the 12 most magical days of my life.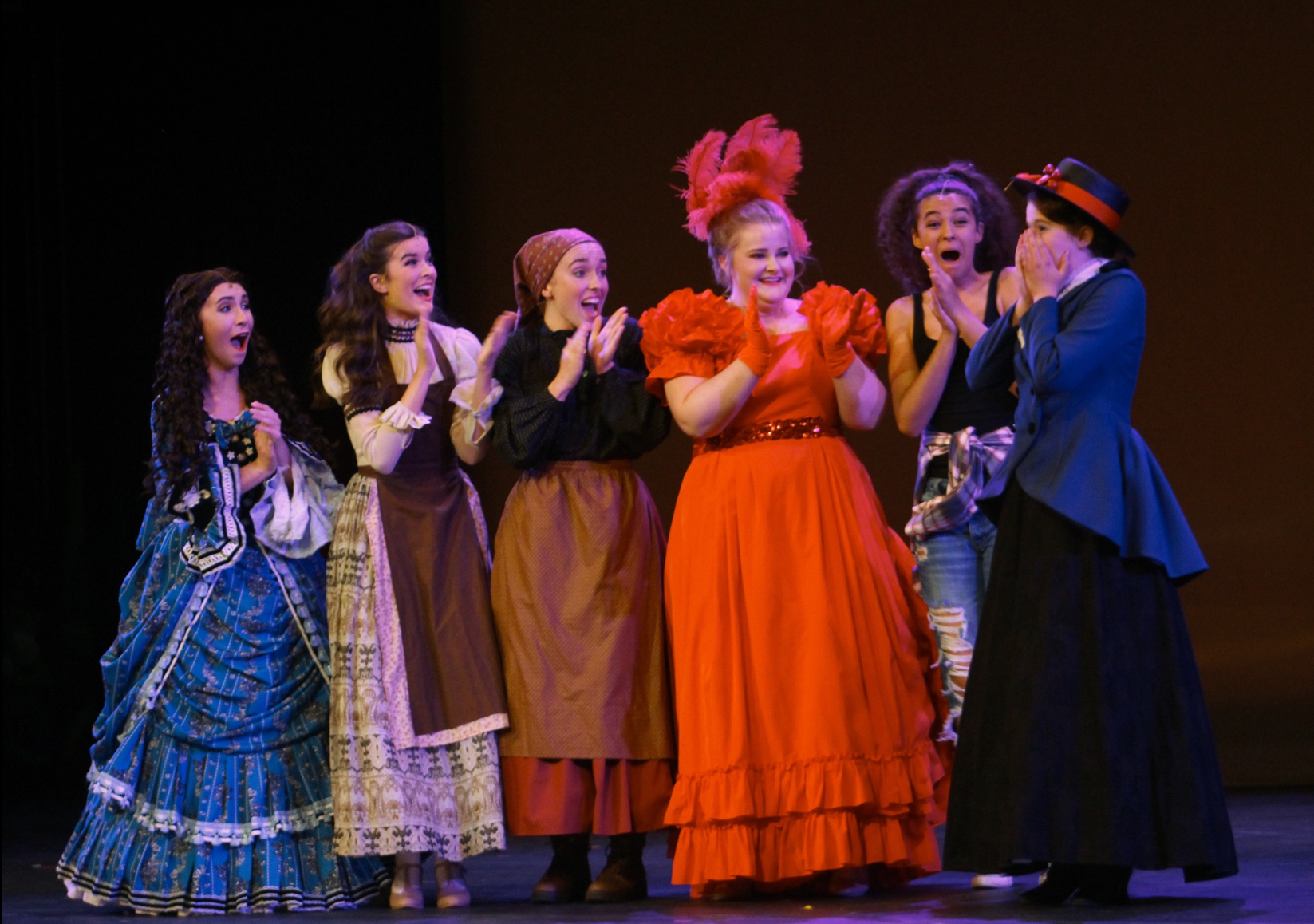 Winning the Blumey Award for Best Actress was a tremendous honor. I have attended the Blumey Awards ceremony every year since it first began in 2012 and I was in 5th grade. As a young performer at the time, I was mesmerized by the talented "big kids" on the stage. The Best Actor and Actress medleys were the highlight of the night. I remember idolizing the students who performed in those medleys, thinking I could never be as big or as talented as them. As I grew up, the students who were nominated and won were my friends and peers, and I had the joy of celebrating their success. My memories of the Blumeys came full circle when I won Best Actress at the Blumey Awards ceremony this past May. Suddenly, I am in the company of those people who I idolized and who are my friends. Now I might be a voice of inspiration for the next generation of Charlotte theater students.
As part of my win, I had the chance to travel with this year's winner of the Blumey Award for Best Actor, Sayo Oni, and our Blumenthal chaperone, Kacy Connon, to New York City for a fully-expensed 12-day trip that included participation in the Jimmy Awards. New York City is practically my second home, and everyone that knows me understands that it has been my dream to live there since elementary school. Now I had the opportunity to travel there to make my first steps into the professional world of theater.
Before the Jimmy rehearsals began, Kacy, Sayo and I had the opportunity to network with our Blumenthal family in New York City and on Broadway. On Friday, our first night, we saw Reneé Rapp (2018 Blumeys Best Actress) as queen Regina George in Mean Girls; on Saturday, we visited Eva Noblezada (2013 Blumeys Best Actress) in her Tony-nominated performance as Eurydice in the 2019 Tony Award-winning Best Musical Hadestown. As a special bonus on Sunday, Mekhai Lee (2014 Blumeys Best Actor) and Kirsten Scott (Blumeys coach) invited us to the first invited dress rehearsal of the off-Broadway Rock of Ages revival at New World Stages. Despite their busy lives, Reneé, Eva, Mekhai and Kirsten all spent a significant amount of time with Sayo and me, giving us advice for the week ahead and sending their love. While I was too embarrassed to admit how much I admired them, I was impressed by their generosity and humility even with their high levels of talent and success.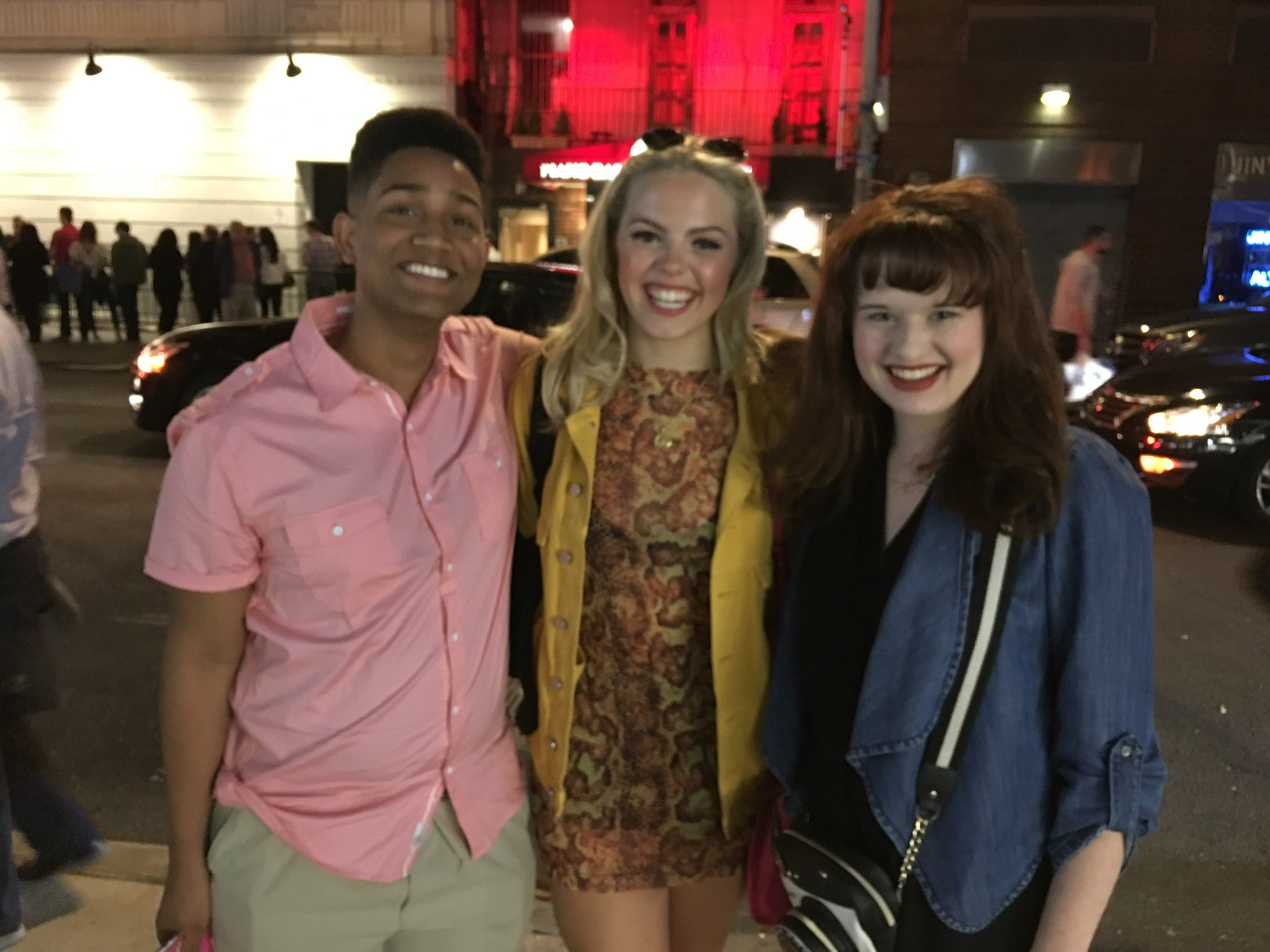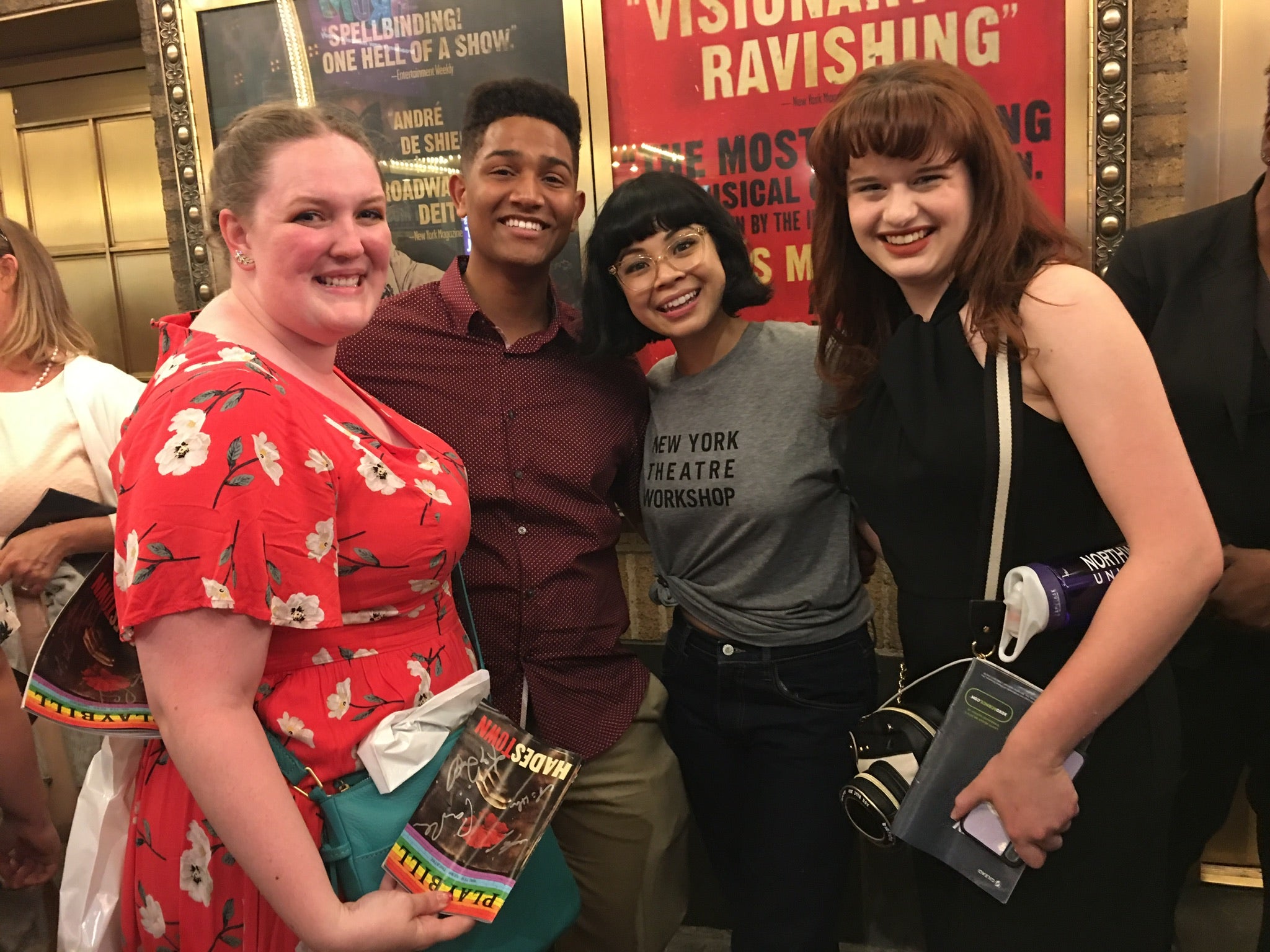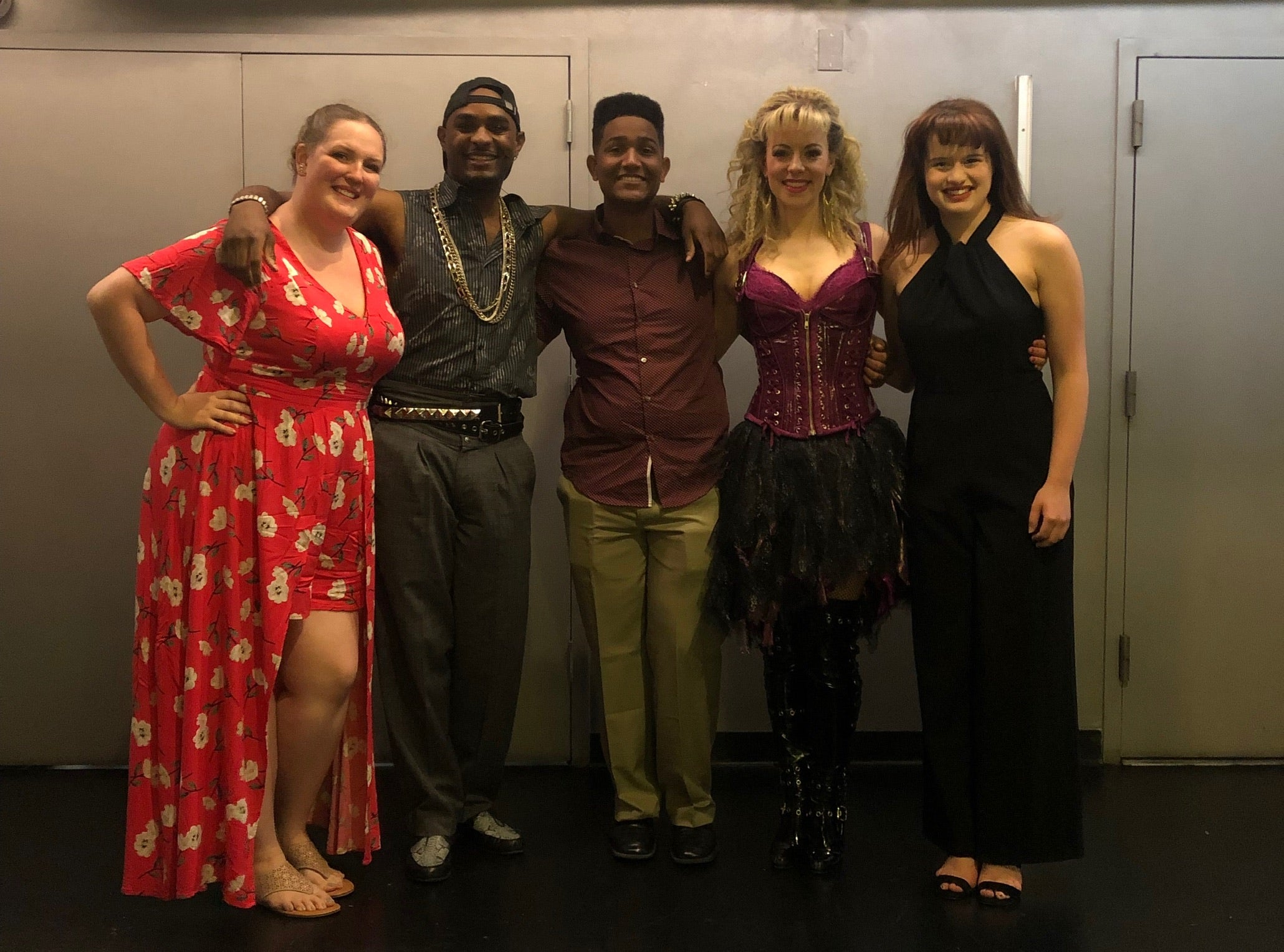 We also grabbed dinner with Thomas Laub (2014 & 2015 Blumeys Best Actor nominee) who is about to produce his first Broadway show. This meeting was particularly fascinating for me because I hope to pursue theater management and producing in the future. I learned about the paths our Blumey family has taken into that part of the industry. On Monday morning in our final moments of freedom before the Jimmys, Blumenthal arranged special coaching sessions for Sayo and me with David Dabbon (Blumeys music director since 2012). David has a special talent for finding the joy in performing and music, bringing captivating performances out of Sayo and me while inspiring us to work harder and grow even more. It became clear to me as we sat at lunch with David while some of the nominees from other programs poured into the restaurant and talked about the music directors for their programs that we have found a rare gem to have him on our team.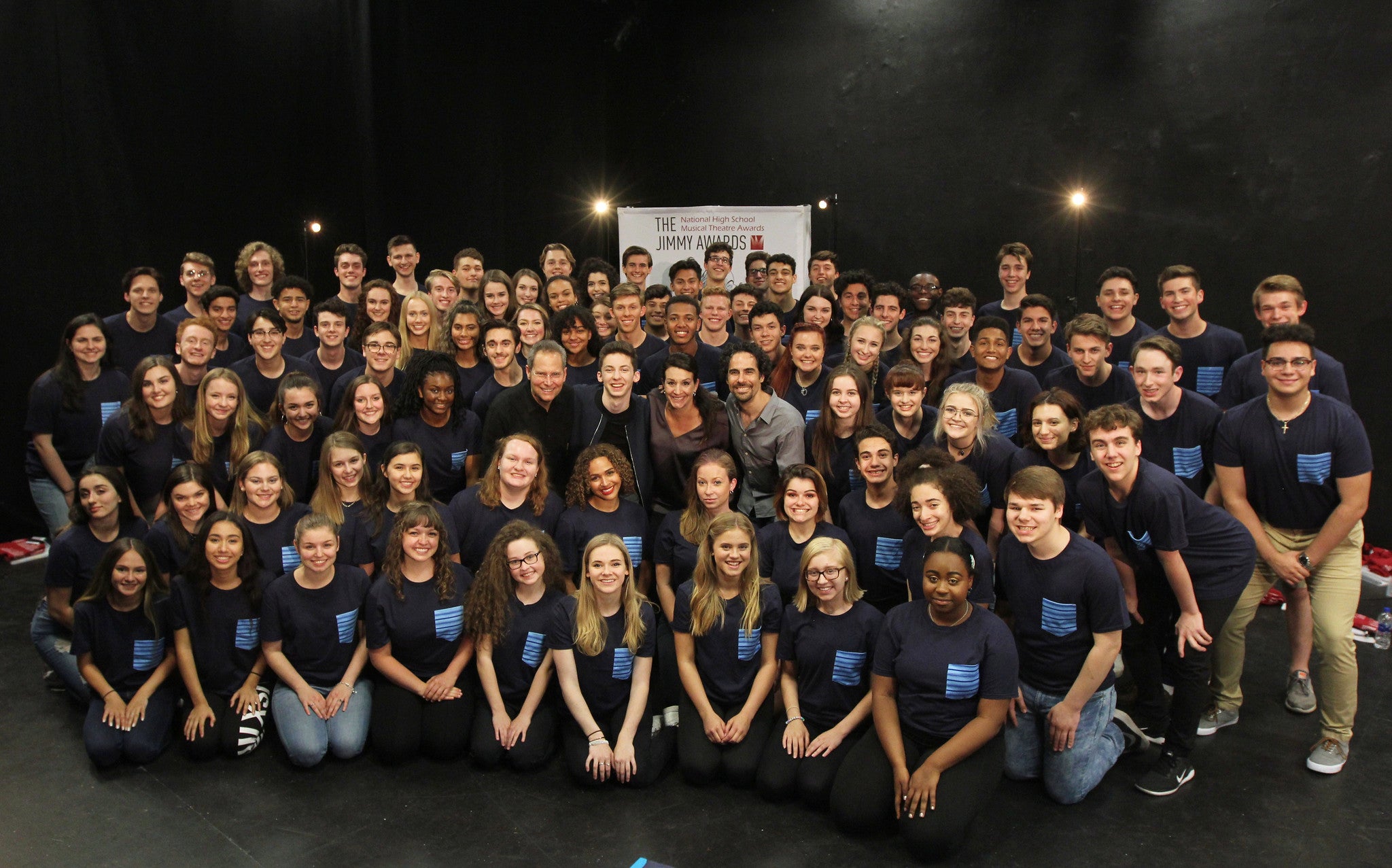 After our Blumey all-star weekend, we joined the other 84 high school Jimmy Awards nominees from 27 different states to begin a week of rehearsals at NYU Tisch to prepare to make our Broadway debuts on the Minskoff stage on Monday, June 24. Our first evening together was the most inspiring moment of the entire week. Alex Lacamoire (Tony Award-winning orchestrator of Dear Evan Hansen, In the Heights, Hamilton and more) and Andrew Barth-Feldman (2018 Jimmy Awards Best Actor currently starring in the title role of Dear Evan Hansen on Broadway) came in to film a rendition of "You Will Be Found" from Dear Evan Hansen with all 86 nominees. As we belted out the lyrics of the song, we opened our hearts to each other and shared our passion and gratitude to be in one space together. I have never been so moved by a song in the moment. Later in the week, we had the opportunity to see Dear Evan Hansen with Andrew. I could only imagine what was going through his head as he performed for 86 people who were in the same position he was in only a year prior. I was moved to see someone our age living out his dream thanks to the platform that the Jimmy Awards gave him to begin his career.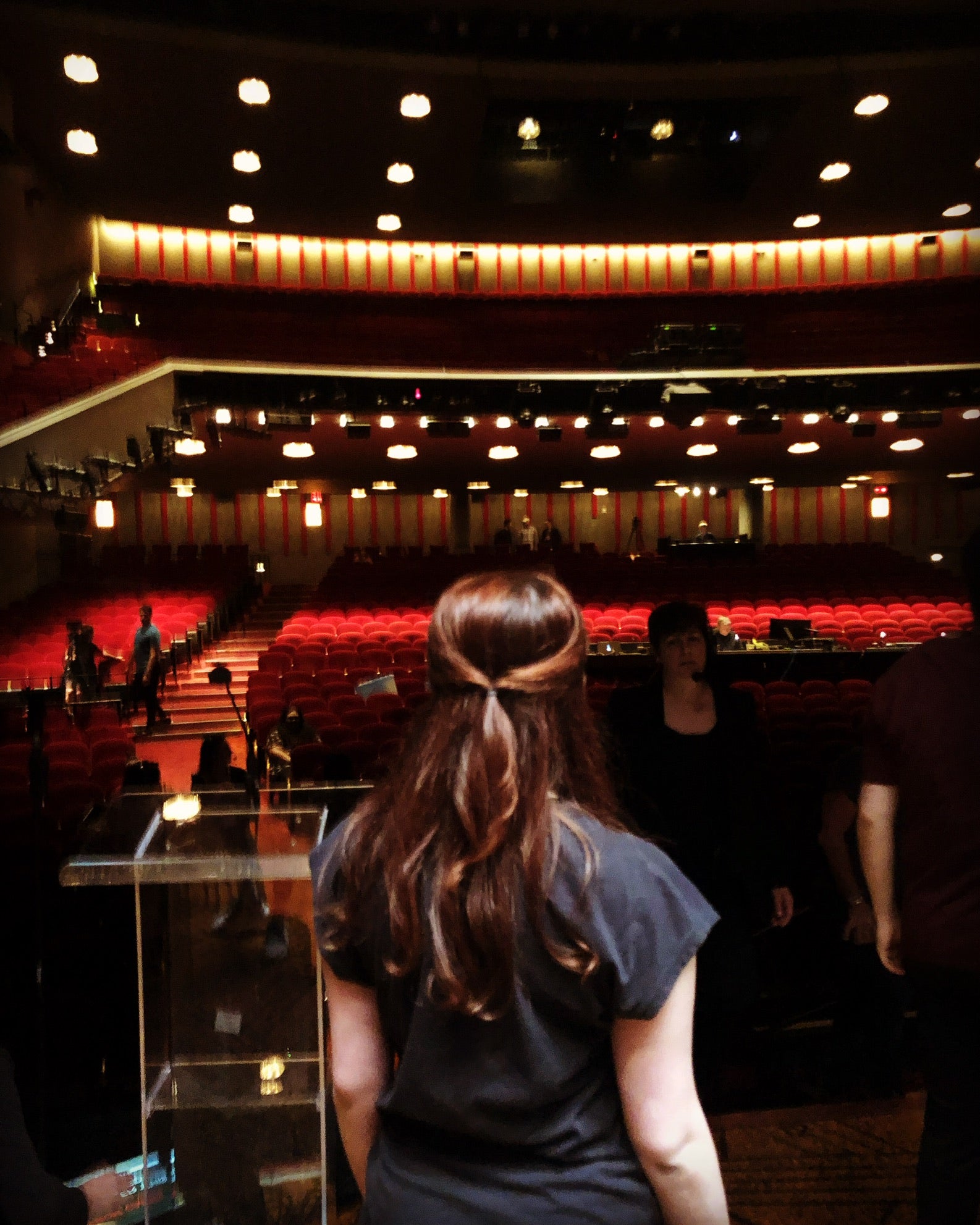 We rehearsed long hours the rest of the week and on Monday, it was finally time to make our Broadway debuts on the Minskoff stage. I will never forget the first moment of walking out onto that stage. As we began the opening number, I could not even squeak out the words because of the tears welling up. I was humbled. Performing on Broadway has been a bucket-list item for me for as long as I can remember. When I was in 3rd grade, my teacher wrote in my yearbook that he looked forward to watching me perform on the Great White Way someday. I never thought that dream would actually become a reality, but there I was checking that item off at only 18 years old. I knew I was making my parents, friends and teachers proud.
To the public, the Jimmy Awards are a competition. At the end of the ceremony on Monday, a Best Actor and Actress were selected. However, during that week of rehearsals my fellow nominees and I completely forgot that we were competing. The motto of the week was "nothing to prove, only to share." Each nominee brought their own spark to the table and bore enough talent to star on Broadway tomorrow. We all respected and learned from one another, and by the end of the week, we had become a family. And now our family extends nationwide.
Coming out of my Jimmy Awards experience, I now feel that I have the tools and connections to embark on a professional career in the theater industry. Though I do not plan to perform professionally, I hope to work on the administrative side of the industry. The Jimmy Awards has given me a network with high level officers of The Broadway League as well as connections with representatives of organizations like Blumenthal Performing Arts across the country. Further, I feel confident that I will cross paths again with many of the 85 other students with whom I bonded over the week.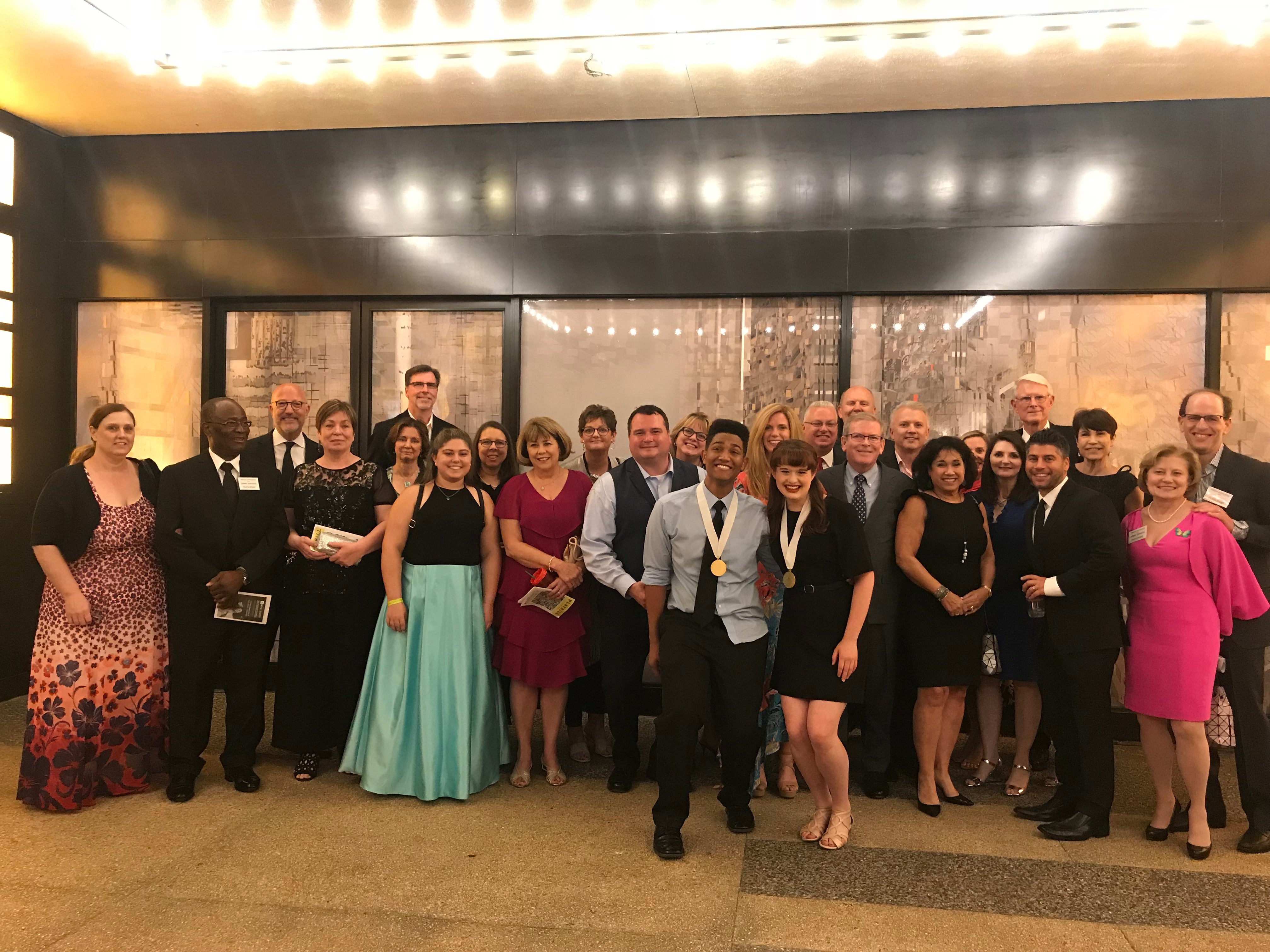 When students are given the stage to share their talents, we will surpass your wildest expectations. Theater education builds networks and friendships that will last a lifetime. I am fortunate to be one of many students who will be forever impacted by the opportunities provided by Blumenthal Performing Arts.
If these people and these organizations are the future of theater, I am excited to be a part of that community for the rest of my life.