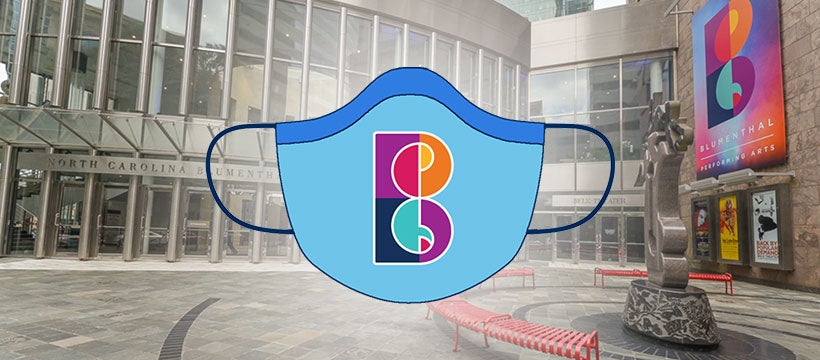 BLUMENTHAL VOLUNTEER CONNECTS WITH FAMILY AND COMMUNITY BY MAKING MASKS FOR OTHERS
Making masks for others has brought Blumenthal Volunteer Usher Bettie Jones closer to her own family. This spring, when her brother and sister-in-law in Connecticut found out that nurses at Yale New Haven Hospital were short of masks, they came up with an idea: why not help make them for medical staff and family members in the area?
"Now, mind you my brother didn't sew and my sister-in-law hadn't sewn in a long, long time," says Jones. "But it was a challenge that they were willing to meet."
They suggested that she get involved too, sewing masks for family near Charlotte, where Jones relocated to about four years ago from Philadelphia. But Jones wasn't so sure—she didn't consider herself much of a sewer. She could do some simple alterations, sure, but make masks from scratch? That sounded beyond her skill level. "All my arguments just fell on deaf ears," says Jones. So they sent her a pattern and she got started.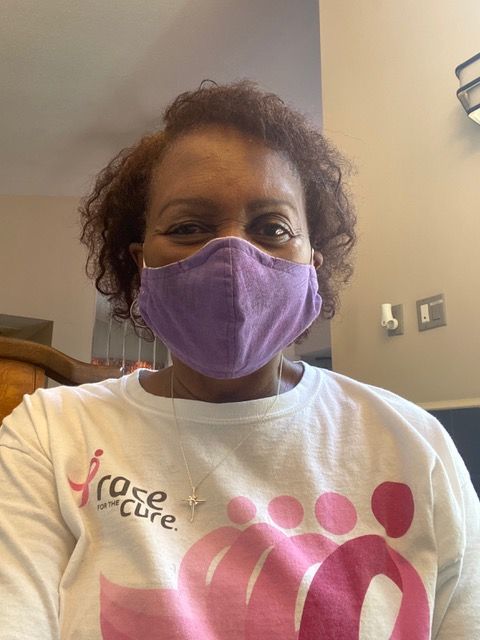 (Jones in one of her homemade masks)
As she got to work making masks, there was a lot to discuss with her brother and sister-in-law: determining the best materials and methods of construction, comparing fabric patterns they each found, and laughing about how there was no place to eat since fabric scraps and thread were now filling their kitchens and dining rooms.
"It became sort of a family thing because we were all learning at the same time," says Jones. "...That's what made it special. Ordinarily, we would not talk every day but this brought us closer. We had this common purpose but we had fun with it."
Jones has enjoyed experimenting with a variety of fabrics to suit different tastes. Her unique creations have included everything from kente cloth, denim and camouflage to kid-friendly motifs with characters from "Frozen" and "Black Panther." The masks have evolved too: initially made with fabric ties to go around the head, then modified to go around the ears, her latest versions use elastic, which is finally available in stores again.
For Jones, who spent her career in Education, seeing her skills improve as she creates masks for family, neighbors and friends has been especially rewarding. "I can see the growth," she says. "And that's the good thing … when you can see how much you've matured in some area, it gives you cause to just continue to do what you're doing. You know then that you're doing the right thing."
She says the experience has had a spiritual component as well. Of the 50+ masks she has made so far, some have gone to help strangers who have posted requests on the Nextdoor app. She recalls one, in particular, in which a woman wrote that she and some other family members were looking for masks but didn't have any money to purchase them; the woman offered a pair of shoes to whomever would make masks for her. Jones saw that no one had responded, so she offered to help and told her not to worry about the shoes. When the masks were ready and they met, the woman brought Jones a book of daily devotionals with a scripture lesson at the end, as an expression of her gratitude. "That in itself was so precious," says Jones. "You really never know what kind of blessing that you can be for someone else and how they, in turn, can bless you."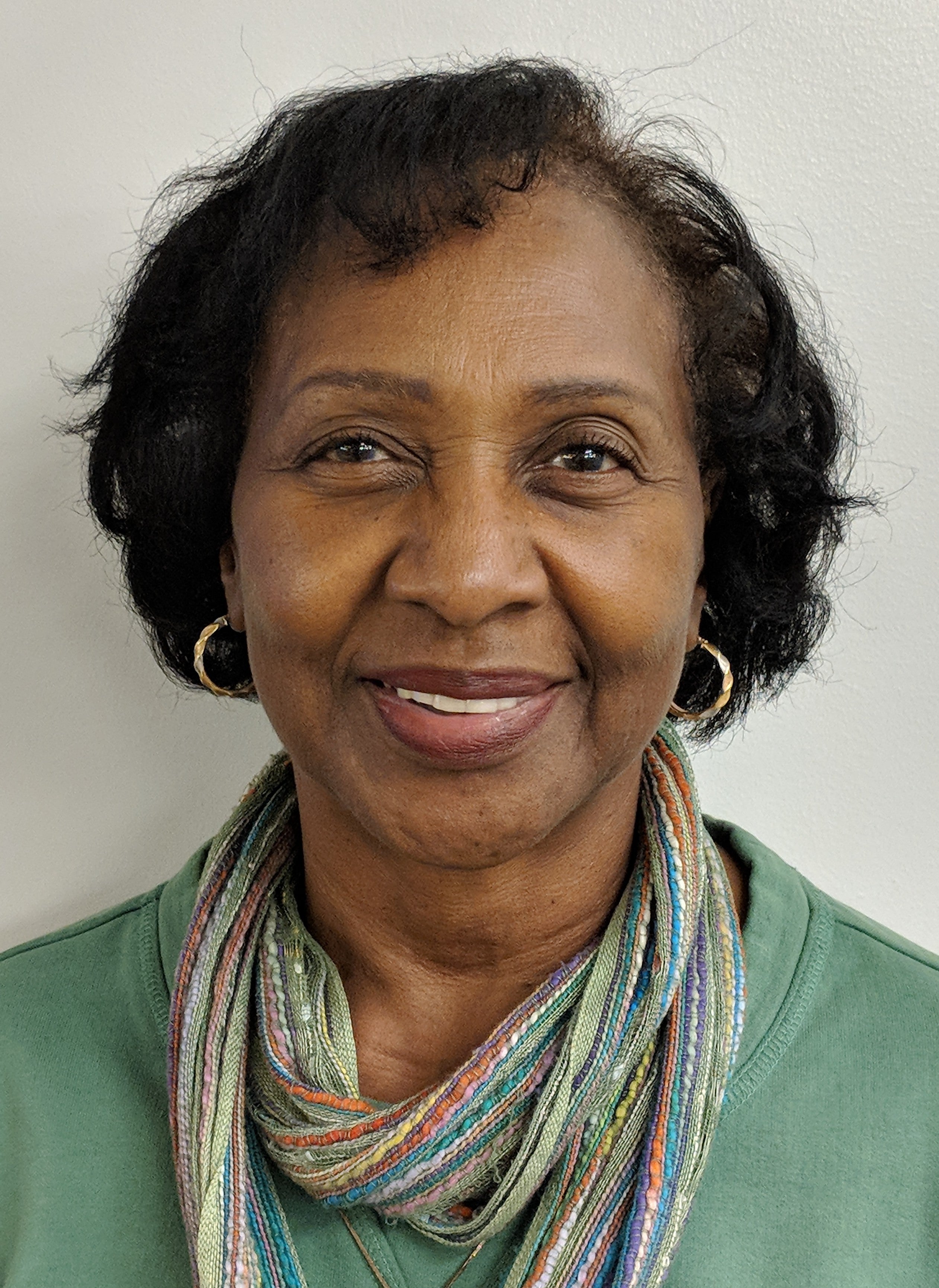 Jones says making masks has also reminded her of the importance of reaching out to others. "[Y]ou kind of realize because of where we're at now, that if someone is on your mind, you need to reach out to that person because you never know what they could be going through… Because if something happens to someone now, it's hard to get to them in a way that you would want to—to be that support system—so between reaching out through Zoom or whatever other means, it's become very important…
"We've taken so much for granted. Our lives are gonna go on and everyone's gonna be here … so we'll do it tomorrow. And sometimes, tomorrow might not come. For a lot of people, tomorrow has not ... And so for the families, those who are left behind, those who are suffering, I offer my prayers and 'tell me what I can do to help and I will.'"
Thank you, Bettie Jones, for making a difference in our community! We can't wait to see you and all of our other wonderful volunteers back at the theater.