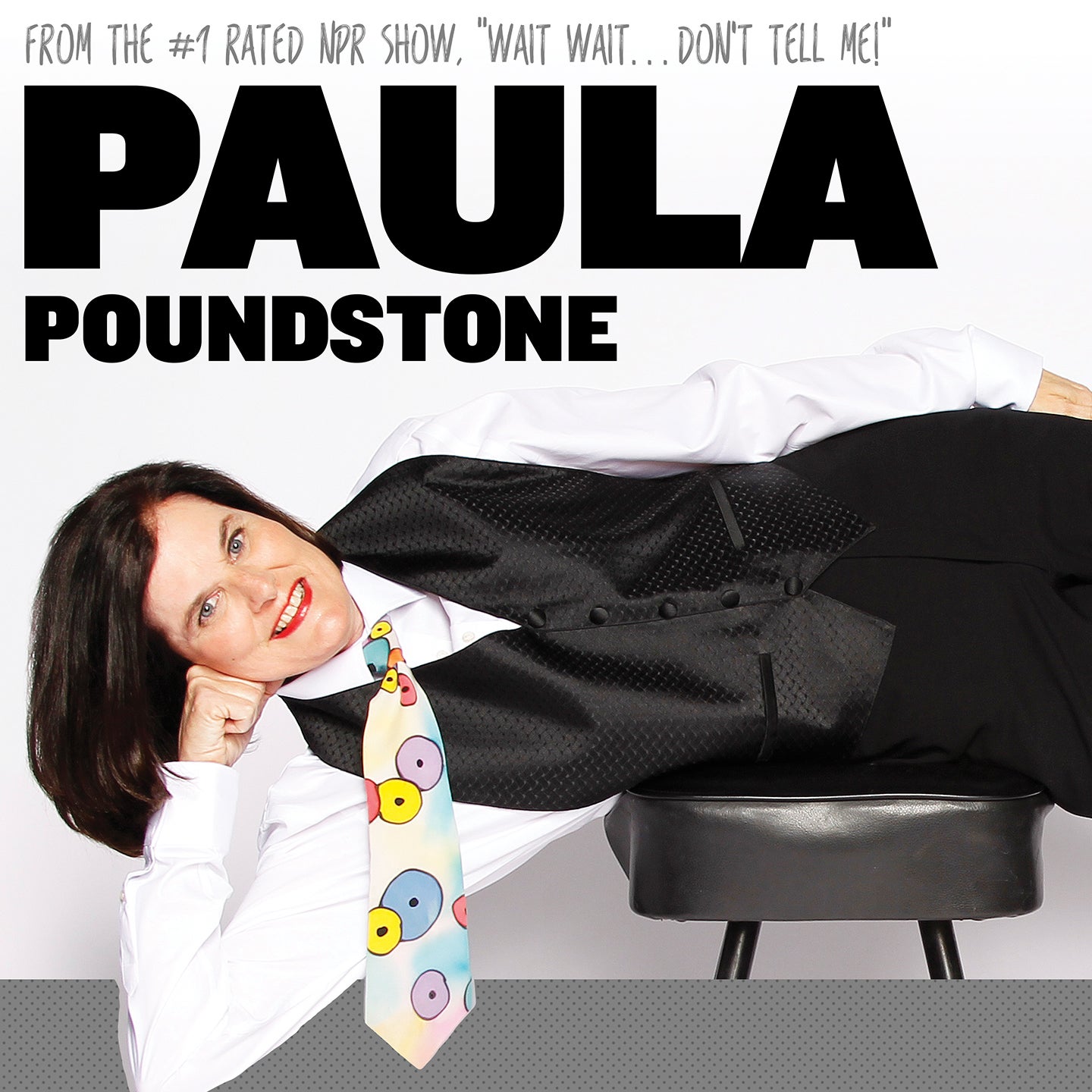 Comedian Paula Poundstone on the search for happiness
By Becky Bereiter

May 15, 2017
At Knight Theater July 21!
Let's talk about the much anticipated return of comedian Paula Poundstone!
She'll be serving up another round of laughs at Knight Theater July 21, tickets are available now.
She's busy touring the country promoting her latest hilarious book, "The Totally Unscientific Study of the Search for Human Happiness."
"Is there a secret to happiness?" asks Poundstone. "I don't know how or why anyone would keep it a secret. It seems rather cruel, really...where could it be? Is it deceptively simple? Does it melt at a certain temperature? Can you buy it? Must you suffer for it before or after?"
Offering herself up as a human guinea pig in a series of thoroughly unscientific experiments, Poundstone tries out a different get-happy hypothesis in each chapter of her data-driven search. She gets in shape with Taekwondo. She drives fast behind the wheel of a Lamborghini. She communes with nature while camping with her daughter, and commits to getting her house organized (twice!). Swing dancing? Meditation? Volunteering? Does any of it bring her happiness? You may be laughing too hard to care.
Stand-up comedy, personally, makes me very happy and I think she's one of the best. Here's some of her classic material to kick off the work week.