Comedy Central: The Funny-Men and Women You Can't Miss!
The comedy line-up at Blumenthal this fall will certainly have you falling on the floor laughing. Big names and big laughs won't disappoint, and we're sure we have the perfect show for your sense of humor!
If you like timeless beauty queens with a knack for finding comedy in everyday life...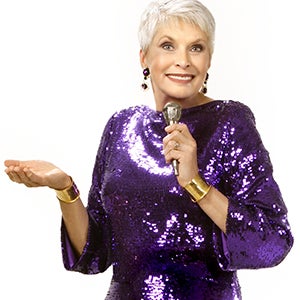 Jeanne Robertson - Sept. 23, 2016 at Knight Theater
Credentials: The NC native has spent the past 40 years as a humorist speaker, going viral on YouTube around 2009. Eight nationally released DVDs, three books, hundreds of hours on SiriusXM satellite radio and over 29 million YouTube hits later, she is still just as quick-witted as ever.
Fun-ny Fact: At 6'2, Robertson is a tall drink of water. No wonder she was a beauty queen! She won Miss Congeniality in the 1963 Miss America pageant and loves to show off her winning personality today.
If you can't stop binge-watching sharp-witted shows like 30 Rock and Broad City...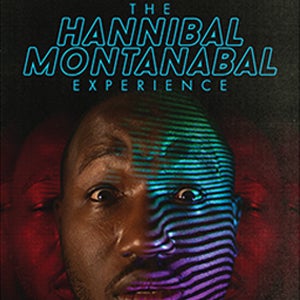 Hannibal Buress - Sept. 24, 2016 at Knight Theater
Show Title: The Hannibal Montanabal Experience
Credentials: Buress started as a writer for Saturday Night Live and 30 Rock and now has taken over the comedy world. He appears on TV in Broad City and The Eric Andre Show, and has lent his talents to the big screen in Daddy's Home, The Secret Life of Pets and The Angry Birds Movie. It also doesn't hurt that the New York Times marked him as one of the "most supremely gifted and respected" comics in the business.
What to Watch: His stand-up special "Comedy Camisado" is currently streaming on Netflix.
If you need someone to just tell it like it is...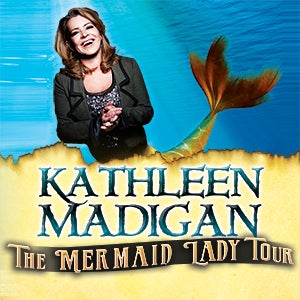 Kathleen Madigan - Oct. 6, 2016 at McGlohon Theater
Show Title: The Mermaid Lady Tour
Credentials: The Last Comic Standing alum has made numerous late night appearances, tickling the funny bones of hosts from Letterman to Conan to Leno. Madigan took home the title of "Best Female Comedian" from both the Phillis Diller award and the American Comedy Awards.
What to Watch: Her set 'Going to the Gym' is, for lack of a better term, so relatable.
If you're looking for someone who pushes the envelope...and keeps pushing...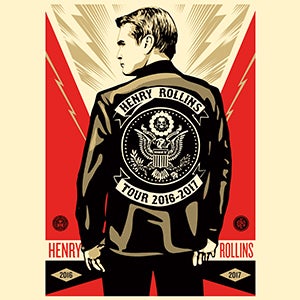 Henry Rollins - Oct. 18, 2016 at McGlohon Theater
Credentials: Rollins' reach extends far beyond comedy. He was the frontman of punk band Black Flag after leading Rollins Band. He has written as a columnist and worked as a radio and TV host for years. His spoken word tours have touched international audiences. His eclectic talents have earned him accolades including the 2014 Ray Bradbury Creativity Award. Rollins truly is a Renaissance man!
Notable, Quotable Line: "You need a little bit of insanity to do great things."
If you are already sick of this election cycle or just like to poke fun at politics...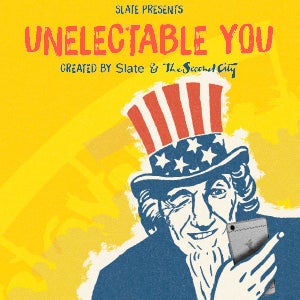 The Second City and Slate - Oct. 23, 2016 at McGlohon Theater
Show Title: Unelectable You
Credentials: The Second City, a comedy group based in Chicago, has jump-started the careers of famed alumni like Amy Sedaris, Steve Carrell, Stephen Colbert and Tina Fey. Journalists at Slate Magazine teamed up with the comedy group to create a fast-paced, "unbiased" show. We may have just found our top candidates with this duo!
If you want your comedy served with unapologetic honesty and a side of personal antecdotes...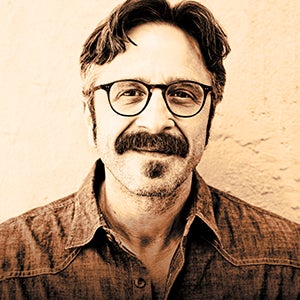 Marc Maron - Nov. 18, 2016 at Knight Theater
Show Title: The Too Real Tour
Credentials: Maron's standup has earned him spots on late night television, performign for Letterman, Fergusen, Jimmy Fallon and Seth Meyers, to name a few. He has also appeared as a guest on the TV shows Girls and Louie and on film in Mike and Dave Need Wedding Dates. His "WTF with Marc Maron" podcast has attracted big name celebrities, not to mention a cult following.
What to Watch: Seasons 1 through 3 of Maron are available on Netflix, and his most recent special More Later can be streamed on Hulu and Amazon.