CONGRATS To Our Sew For The Show Grand Prize Winners!
We are thrilled to announce our Sew For The Show (Final Sew Down 😉 ) Mask Design Challenge GRAND PRIZE winners!
CONGRATS to Aubrey Young and Amelia Baron (both of our Mean Girls winners)! They both highlighted the magical Ghost Light in their "Bring Back Broadway!" themed masks!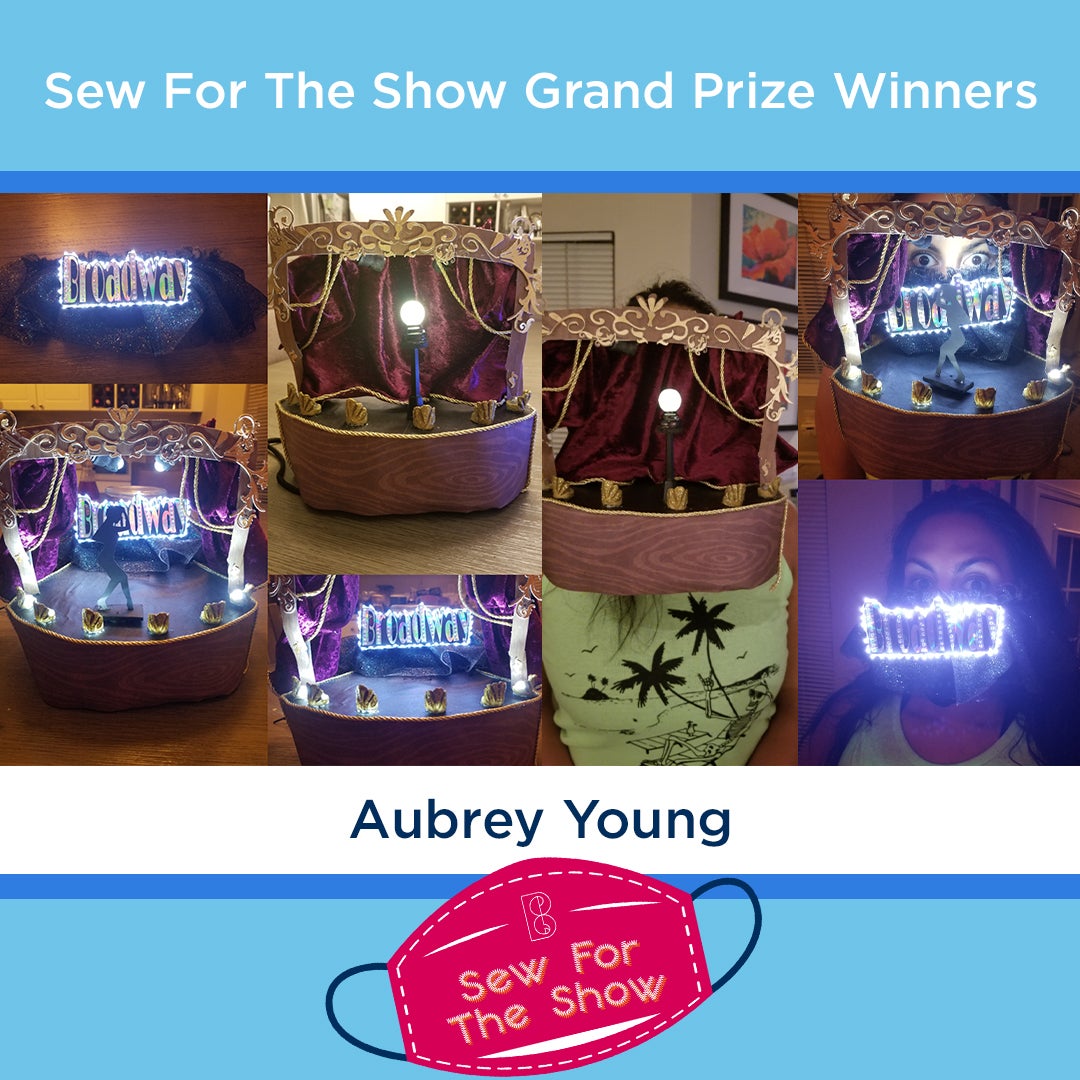 "The initial inspiration for my design was the ghost light that every theatre has," said Young. "At the start of quarantine many performance artists were posting pictures of ghost lights in honor of all the canceled performances and closed theaters. It became a symbol of hope, like the light at the end of a tunnel. I then wanted to show the magic of theatre and capture the excitement of the start of a show with the reveal of what's behind the curtain."
"We loved how many materials and techniques she used to create this versatile mask. She thought about design, story, wearability and brought the physical drama only a performer could pull off," added Challenge Judge Paula Garofalo.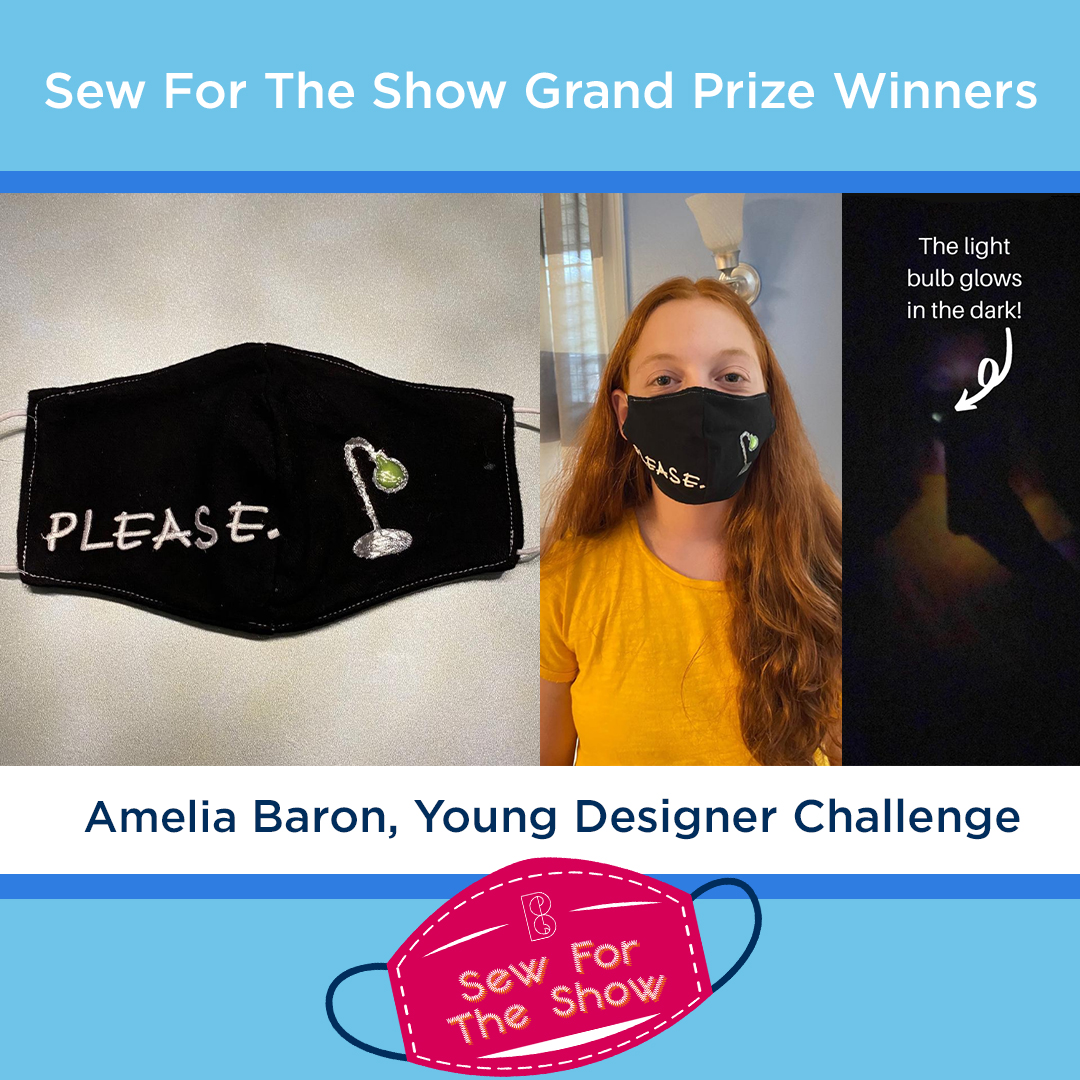 Young Designer Challenge winner Amelia Baron took more of a minimalist approach to her Ghost Light mask design.
"When I heard the theme was "Bring Back Broadway!" my first thought was yes, please do," said Baron. "Empty theaters make me sad, and I picture a dark stage with just a ghost light and no people. I started with a plain black mask and ironed on the letters to spell "please" - because PLEASE bring back Broadway! The bulb is painted with glow in the dark fabric paint, and it works (but it's really hard to take a picture in the dark). Hopefully, Broadway will be back soon."
"Amelia presented a very simple and clean concept that spoke volumes. "Please" bring back theatre, please where a mask, please support the arts," added Challenge Judge Angela Harris.
All three Challenge Judges visited our Belk Theater last month to take photos with their mask designs and all three commented on the empty stage, displaying only the Ghost Light.
"I am used to seeing ghost lights when we strike a show but walking on the Belk stage and seeing the single ghost light on an empty stage was surreal," said Harris. "In all the years I've worked around the Belk I've never seen the stage empty for more than a day. It is a living, breathing facility. For those of working in theater, the Ghost Light is a beacon of hope for our future. I hope that these winners will, like that light, remind all of us that we will be back. It may be a bit different, with masks and distancing, but nothing can dim the lights of Broadway."
We completely agree, Angela! And we cannot wait to see our challenge winners Amelia and Aubrey SOON at Charlie and the Chocolate Factory, Mean Girls and Wicked!