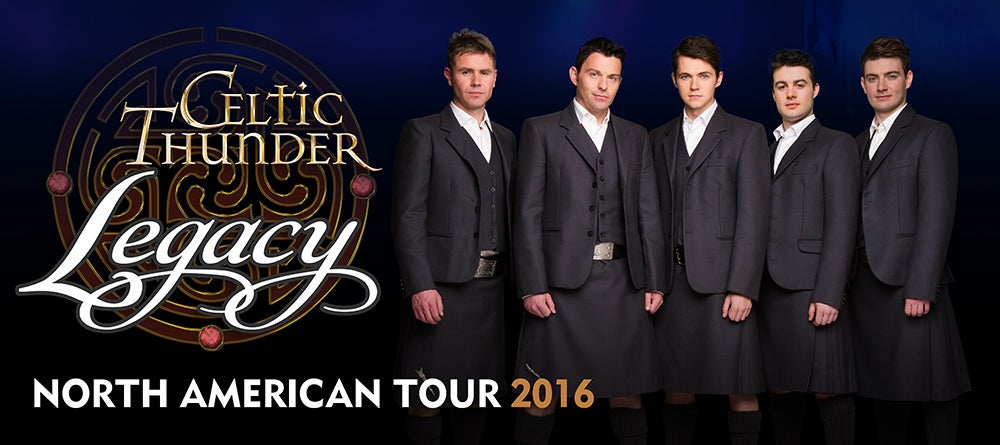 Hear the thunder, Celtic Thunder
Celtic Thunder debuted in August 2007 at The Helix in Dublin, Ireland. They are accompanied by the Celtic Concert Orchestra under the direction of David Munro, the musical director of the group.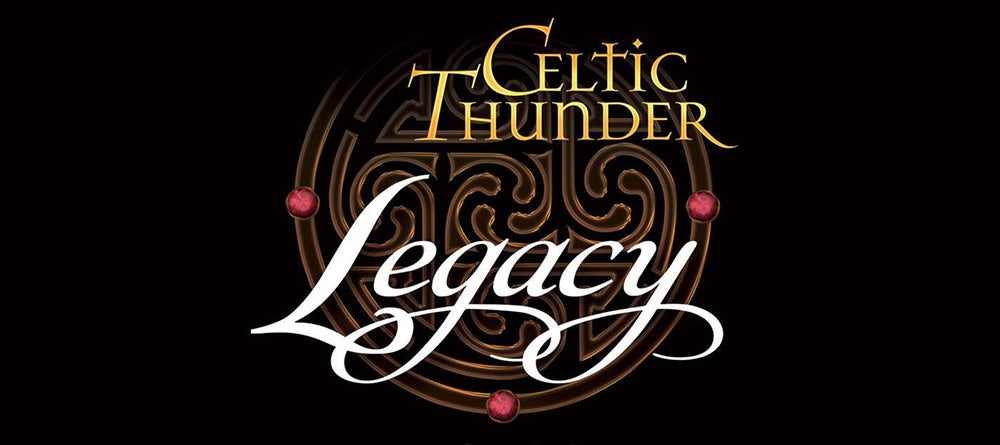 In 2008, 2009 and 2011, Billboard magazine named Celtic Thunder Top World Album Artist. Their first three albums also placed in the Top 10 for World Albums. Since 2008 they have released 12 albums, leading up to their most recent album Legacy, released in February of 2016.
Legacy is a tribute to Celtic Thunder's most popular songs with selections from their 9 tours to date. Songs performed include, "Heartland" and other upbeat ensembles such as "Raggle Taggle Gypsy," "Galway Girl," and "A Place in The Choir". Of course, no Celtic Thunder show would be complete without a performance of their invigorating signature anthems "Caledonia" and "Ireland's Call", which never fail to bring the audience to its feet.
Taking this show on the road, Celtic Thunder has raised the bar for Irish music and theatrical productions worldwide. Known for their crisp vocal harmonies and powerful ensemble numbers, Celtic Thunder brings its own twist to an eclectic mix of songs. While introducing music from their homeland, these gentleman have no problem transitioning with ease to the genres of folk, traditional Irish, adult contemporary, rock and classical crossover.
Celtic Thunder has become a fan favorite as one of public televisions largest draws in the USA, with their shows airing almost 20,000 times. Their massive fan base continues to grow year after year. The group has even performed at the White House for President Obama!
Their performances are something you do not want to miss and now you don't have to. On September 13 at 7:30 p.m. Celtic Thunder will grace the Belk Theater stage at Blumenthal Performing Arts Center. Tickets are on sale now!