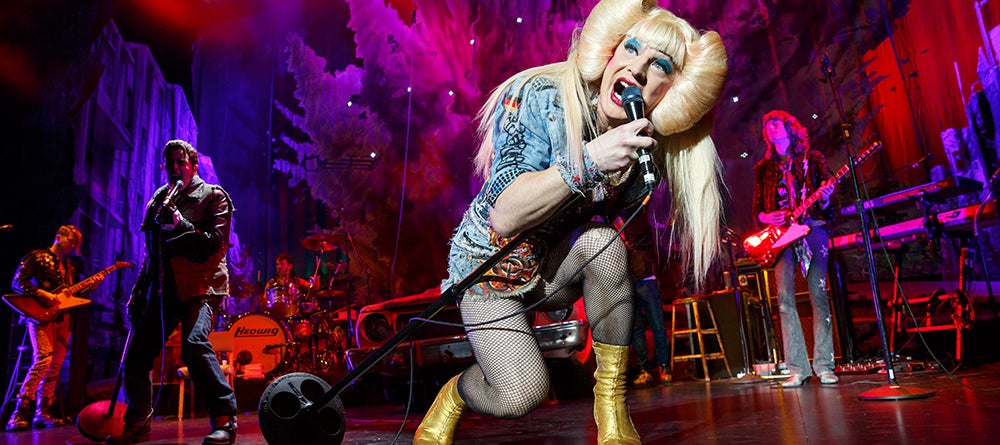 Hedwig and the Angry Inch
By Jenna Harris

Apr 3, 2017
The next Broadway Extra show coming up in our 2016-17 season is Hedwig and the Angry Inch.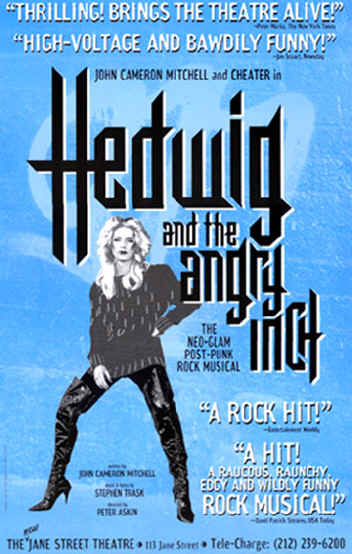 Original Poster Art
Hedwig and the Angry Inch started off as an Off-Broadway show in 1998 and developed into a film by the same name in 2001. After touring around the world in various productions, Hedwig and the Angry Inch opened on Broadway starring Neil Patrick Harris in 2014. The show won a Tony Award for Best Revival of a Musical that year as well as three other Tony Awards. It's now touring across the country and coming to Charlotte next week!

Based on the book by John Cameron Mitchell, and the music and lyrics by Stephen Trask, the story draws inspiration from "Mitchell's life as the son of a U.S. Army Major General who once commanded the U.S. sector of occupied West Berlin. The character of Hedwig was inspired by a German divorced U.S. Army wife who was a Mitchell family babysitter and moonlighted as a prostitute at her Junction City, Kansas, trailer park home" (more info).
In other words, the show is a rock musical about a fictional rock and roll band fronted by a transgender East German singer, Hedwig Robinson. It's about finding your other half; it's the story of the origin of love.
The critics can't get enough either.
"THRILLING! HEDWIG FEELS LIKE A CELEBRATION."
– The Wall Street Journal

"FUNNIER AND MORE ENTERTAINING THAN EVER!"
– The New York Times

"A LOVE STORY THAT TEARS DOWN WALLS."
– The Dallas Morning News

"THE GREATEST MUSICAL OF THE LAST 25 YEARS!"
– Playbill
See what everyone is raving about and catch Hedwig and the Angry Inch April 11-16 at Knight Theater at Levine Center for the Arts. Get tickets here.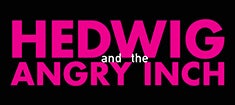 KNIGHT THEATER at Levine Center for the Arts