Interrogation Station: Q&A with the Art Heist Cast
Meet Blake Harwood
You're now entering Interrogation Station, where you'll meet the eclectic characters of Art Heist and the local actors who play them. The past few months stole theater away from us... but now, you have the chance to solve another crime with Art Heist. The show takes place entirely outdoors, allowing socially-distanced audiences to explore Uptown Charlotte and work to solve the still-unresolved 1990 heist of 13 works of art stolen from the Isabella Stewart Gardner Museum.
Meet one of your fearless leaders, Blake Harwood, who plays case expert Anthony Amore.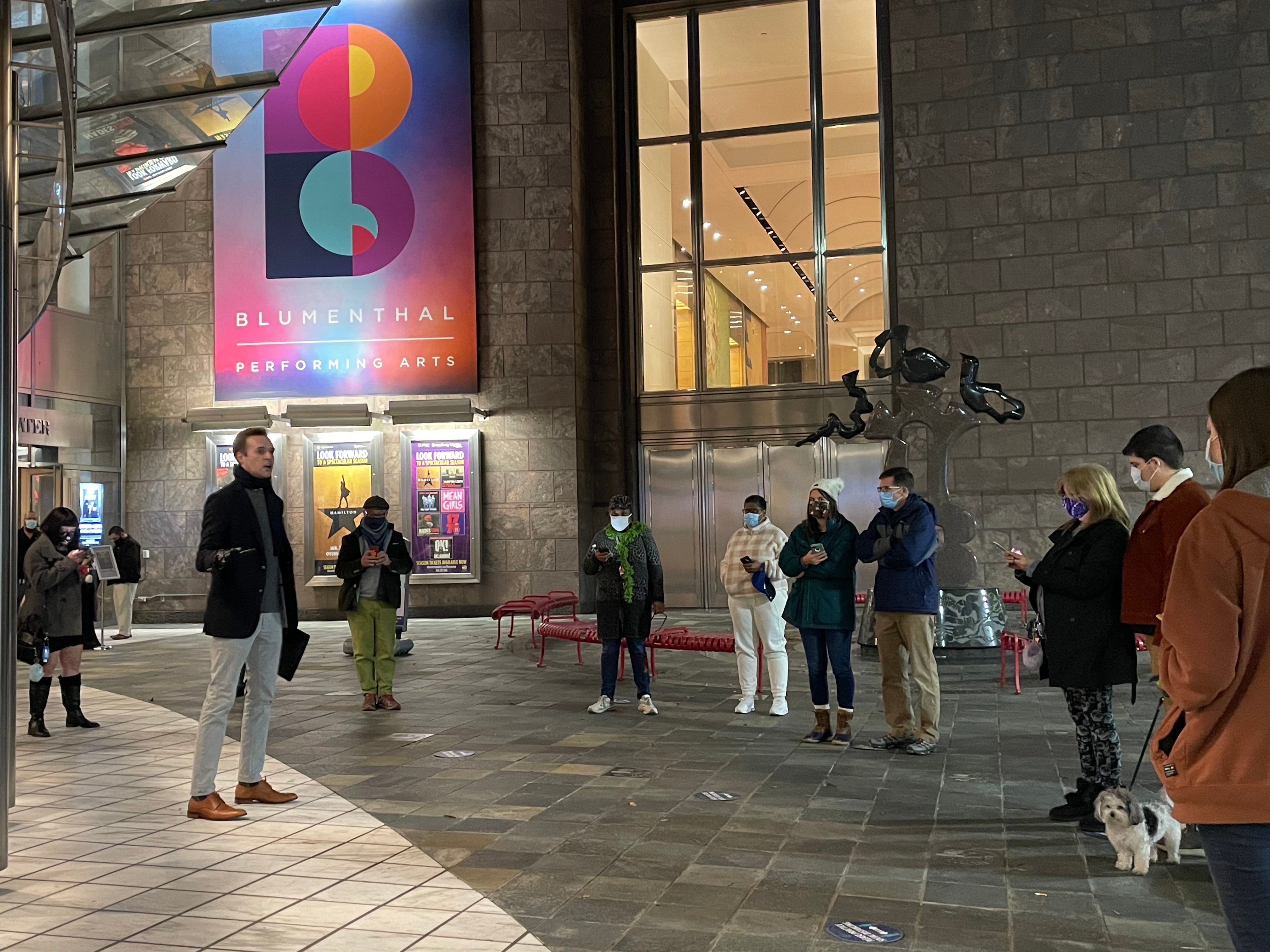 How would you describe Anthony Amore? Straight edge, law-abiding citizen whose life purpose is to recover the art stolen from the museum. [He has] an often hidden goofy side to him.
How would you describe the experience of working on Art Heist? A sprint to learn all of the material in a week and a new experience with each show that allows for a lot of fun to be had from interactions with the audiences.
Who do you think was most likely involved in the crime? Myles Connor Jr. He knows too much about stealing art and the Gardner Museum to not have played at least some kind of advisory role in the heist.
Have you had any memorable experiences working on the show so far? Being accused of the heist in our first show, even though I'm not one of the suspects.
What else do you want audiences to know about the show? I didn't do it!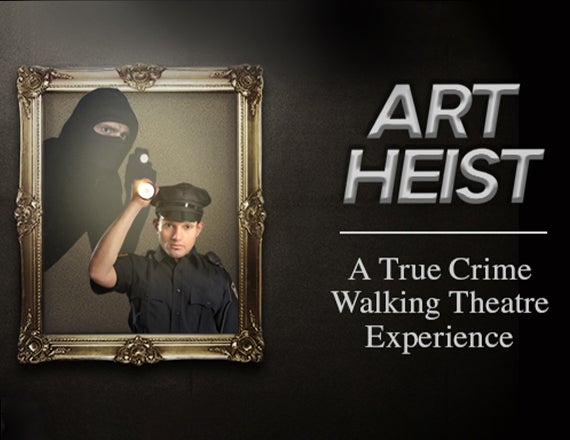 A True Crime Immersive Theater Experience