Interrogation Station: Q&A with the Art Heist Cast
Meet Tim Huffman
You're now entering Interrogation Station, where you'll meet the eclectic characters of Art Heist and the local actors who play them. The past few months stole theater away from us... but now, you have the chance to solve another crime with Art Heist. The show takes place entirely outdoors, allowing socially-distanced audiences to explore Uptown Charlotte and work to solve the still-unresolved 1990 heist of 13 works of art stolen from the Isabella Stewart Gardner Museum.
Today, we're featuring actor Tim Huffman, who plays the fast-talking, incarcerated Myles Connor Jr.
Who is Myles Connor Jr. as a character? Myles is a freewheeling genius who loves art but loves stealing and thumbing his nose at society even more. He lives by his own code of honor and believes that he is returning the art objects he steals to the general population where they can be appreciated and treasured as he believes they deserve. And Myles loves a good story, especially when he is the hero of it.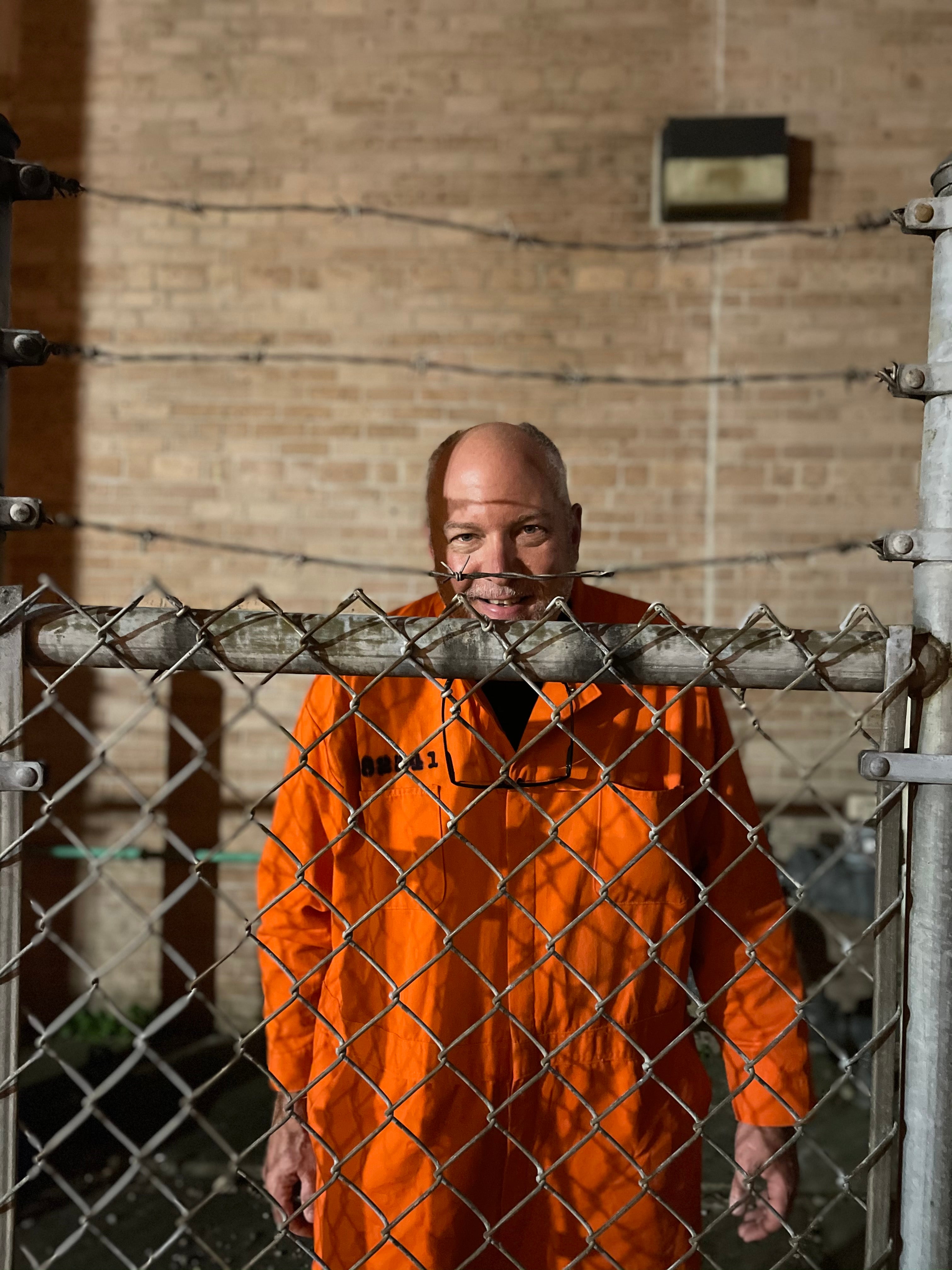 How would you describe the experience of working on Art Heist? A giant leap of trust into new ways that theatre can be conceived and conducted. Art Heist, in its virtual initiation and the 'stage' execution is like no other theatrical experience I have ever had. When the show is rolling, it goes from dead stop outside my station to a freewheeling adventure where nearly anything can come up from either the audience or the actors and often does. It is an ongoing adventure for both sides of the performance.
What should audiences expect from this show? I think of it as a walking kaleidoscope and a look at a slice of a crime from 6 different perspectives. For both the experts and the suspects, truth is a concept totally subject to personal twists and interpretation. What they will see will range from total denial to honesty to alternate individual concepts of honor and every detail is relevant to what looks to be an enduring American crime mystery.
Who do you believe was behind the crime? I believe that the heist concept was Myles Connors' but that it was sold by his friend Bobby Donati to the TRC Auto (mob) guys. I believe they bribed the guard to let the thieves in who then conducted an artless smash and grab and took the finial and Gu vase to throw suspicion back on Myles. I believe they ultimately killed Bobby Donati to keep their identities secret.
What else do you want people to think about as they come to the show? Their participation literally makes the show. Each actor has a story arc relevant to the heist, but each actor also has a deep background on their character. Questions that let us delve into those details can reveal depths that can be fascinating, revealing or thrilling and they will take the show to a new and unique place.
Don't miss Tim and the rest of the cast in Art Heist through December 13! Learn more about the show.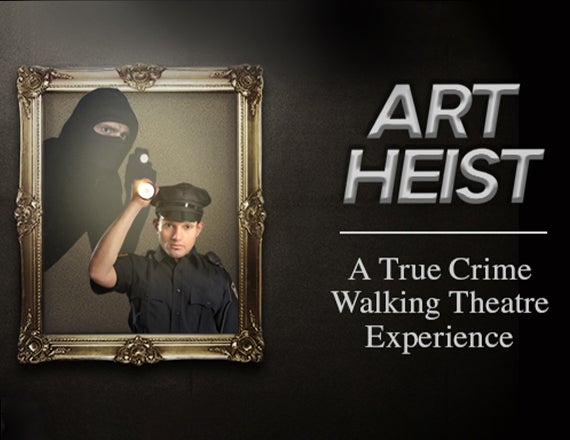 A True Crime Immersive Theater Experience