Interrogation Station: Q&A with the Art Heist Cast
Meet Jake Dailey
You're now entering Interrogation Station, where you'll meet the eclectic characters of Art Heist and the local actors who play them. The past few months stole theater away from us... but now, you have the chance to solve another crime with Art Heist. The show takes place entirely outdoors, allowing socially-distanced audiences to explore Uptown Charlotte and work to solve the still-unresolved 1990 heist of 13 works of art stolen from the Isabella Stewart Gardner Museum.
Today, we're interrogating actor Jake Dailey, whose character, Rick Abath, finds himself in a sticky situation.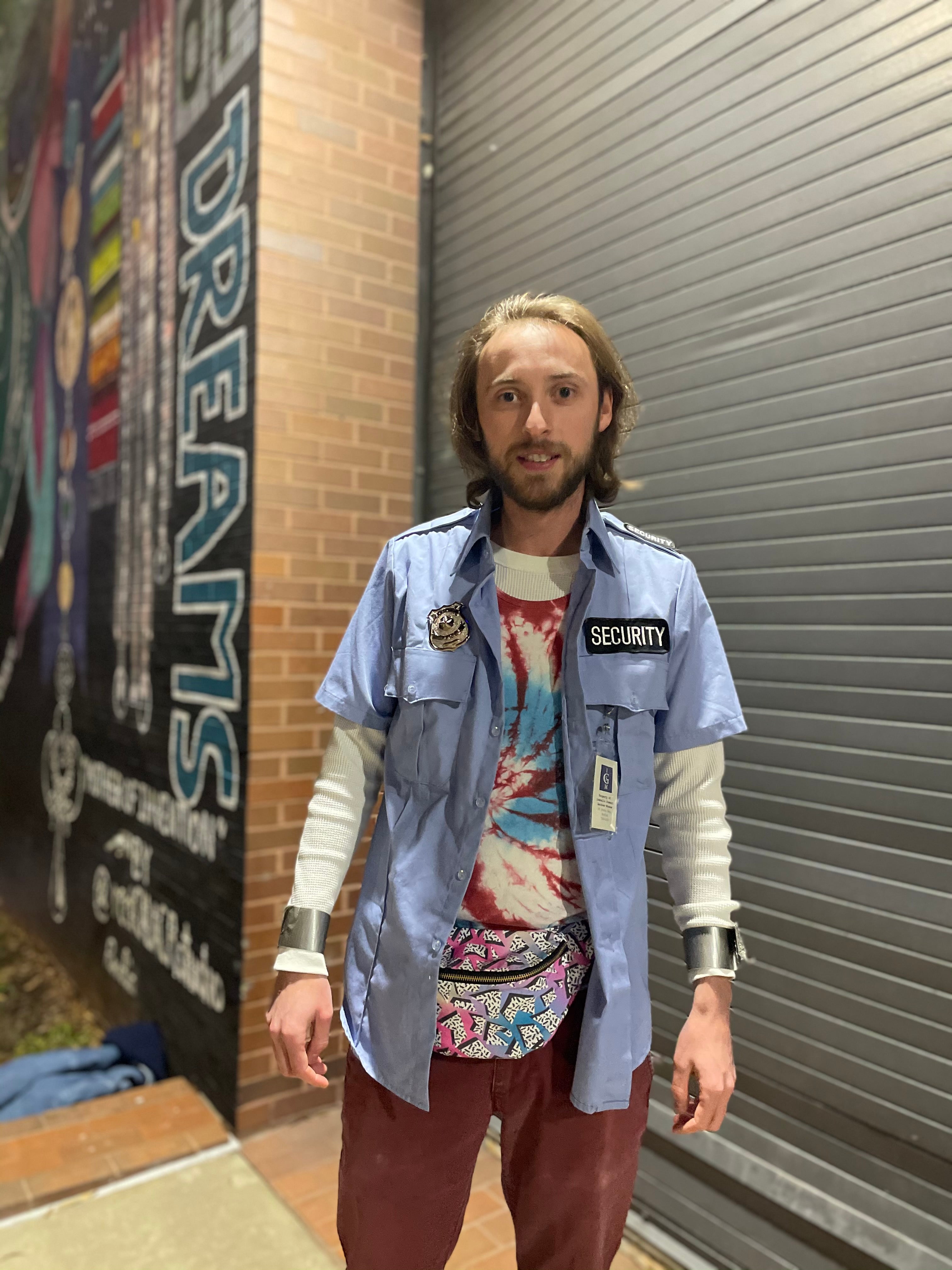 Tell us about Rick Abath. [He's] a chill, passionate musician who doesn't take his job as a security guard seriously. Likes to make life simple and carefree, but is willing to put the work into his passions. A people person and trusting, but not always the best judge in character.
What has it been like to work on Art Heist? Bizarre and wonderful all at the same time. Bizarre, not only in the nature of the true, ongoing investigation that inspired the show, but also performing with an ensemble of actors, directors, and crew without having really met/rehearsed together in a traditional manner. Yet it's wonderful in how well it all comes together safely to provide a live performance in a world temporarily out of its comfort zone. It's amazing getting to work on such a fun puzzle of a show.
What should audiences expect when they attend the show? Expect to walk and work for the answers to questions and problems yet to be solved, and meet many colorful characters who may be hard to believe actually exist(ed).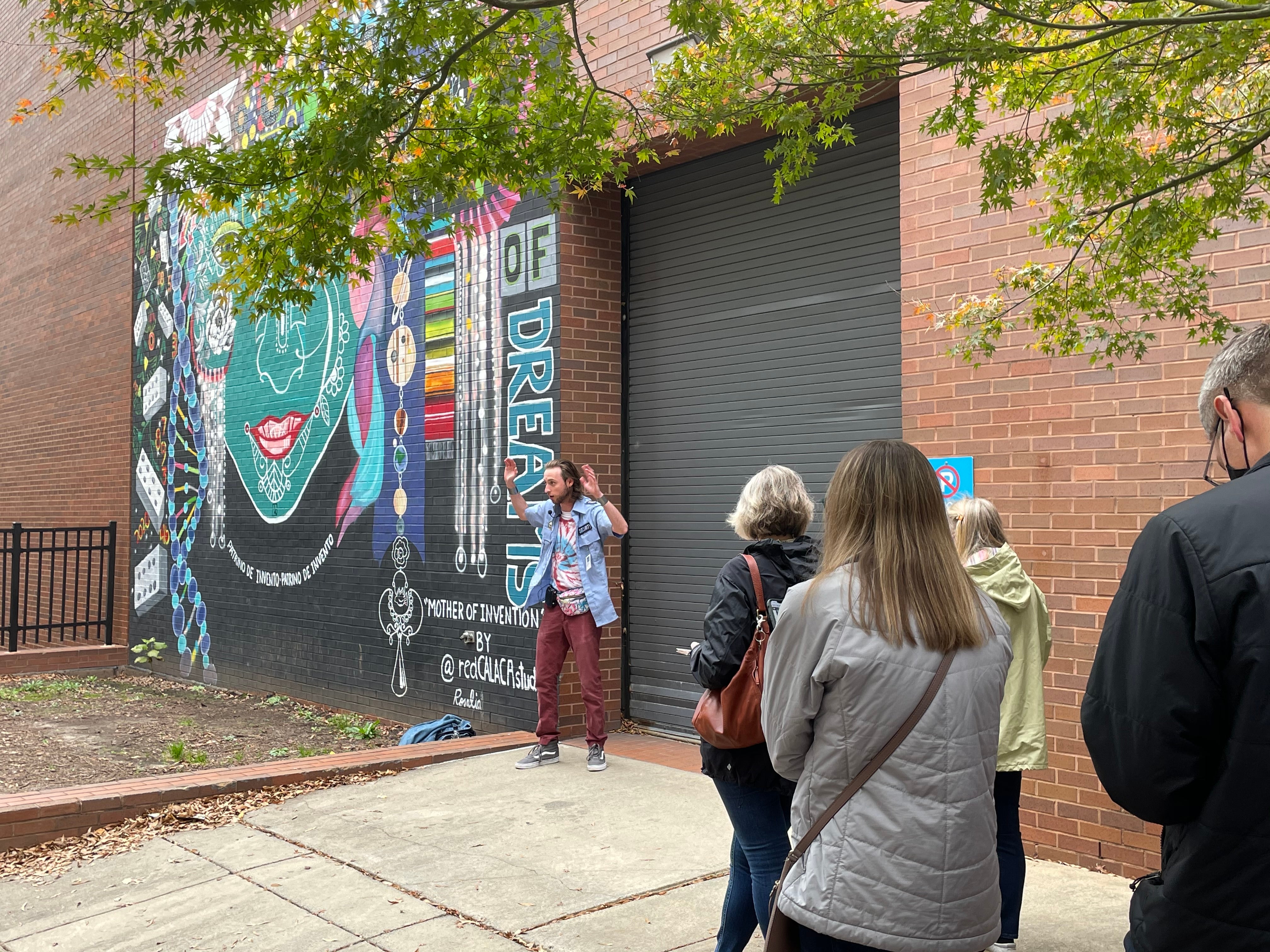 Who do you believe was involved in the true crime? I believe Myles Conner Jr. was the most likely to be involved. He already cased and plotted out how to do it, pieces of far less monetary value but of greater personal interest to him were stolen, and he has the most to gain -- both for pride as self appointed Greatest Art Thief and leverage in navigating his prison sentence.
Have you had any memorable experiences working on the show? Even though I'm dressed loosely resembling a security guard, I've been repeatedly approached as an actual guard for the Discovery Place.
Art Heist runs through Sunday, December 13. Join the investigation and learn more here!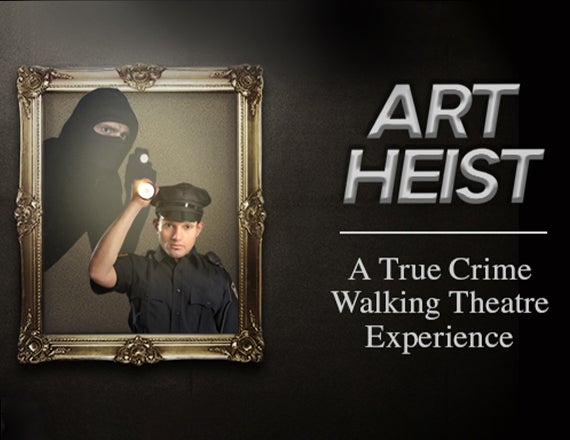 A True Crime Immersive Theater Experience