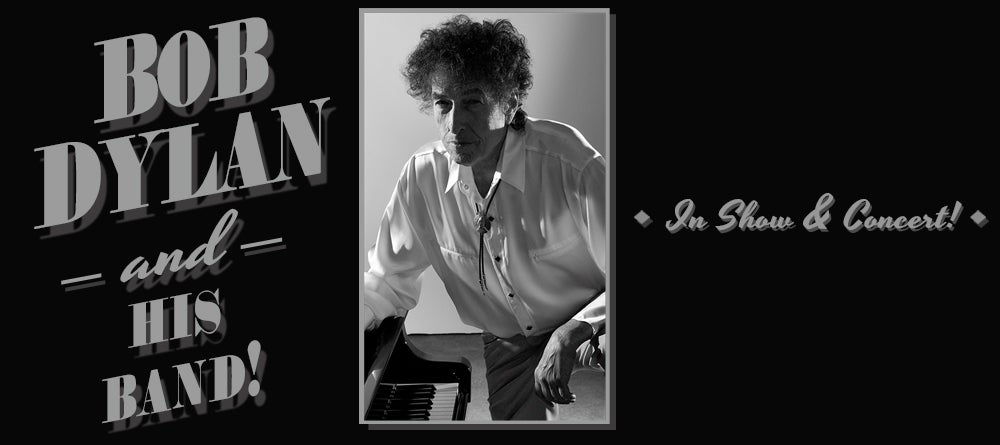 "Knockin' On Heaven's Door" with Bob Dylan
American singer-songwriter, artist and writer Bob Dylan has been influential in popular music and culture for more than five decades. A lot of his most memorable work dates back to the 1960's when it was suggested that he was a spokesperson for his generation.
Dylan's lyrics have always incorporated various political, social, philosophical, and literary influences. Which may be why his song, "The Times They Are a Changin'" was considered the anthem for the American civil rights and anti-war movements.
Touring steadily since the late 1980's Dylan has released over 35 albums, including his most recent Fallen Angels. His list of accomplishments is extensive and impressive, including eleven Grammy Awards, a Golden Globe Award, and an Academy Award. Dylan has been inducted into the Rock and Roll Hall of Fame, Minnesota Music Hall of Fame, Nashville Songwriters Hall of Fame, and Songwriters Hall of Fame.
Since 1994, Dylan has published six books of drawings and paintings, and his work has been exhibited in major art galleries. In October 2004 Dylan published the first part of his autobiography, Confounding Expectations. The book reached number two on The New York Times' Hardcover Non-Fiction Best Seller list in December 2004 and was nominated for a National Book Award.
Being one of the most influential and talented men in the music industry, Bob Dylan has produced several hit songs over the past 50 years. Hits including, "Knockin' On Heaven's Door", "Forever Young" and "Make You Feel My Love."
He is back on tour performing his popular songs for one night only in Charlotte at Belk Theater at Blumenthal Performing Arts Center, Nov 6 at 8 p.m., Tickets are on sale now!