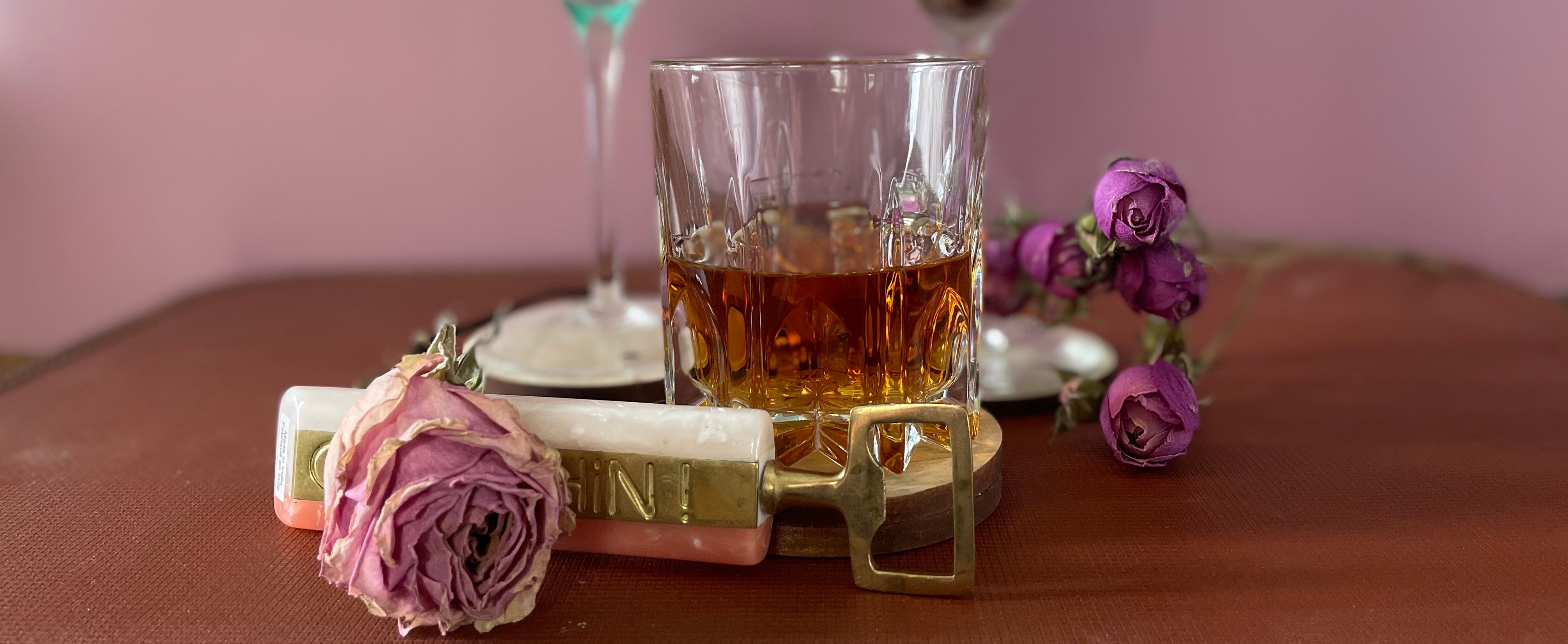 Ladies who Rock...on the Rocks
Drinks Inspired by Nerdy Night In
In celebration of Women's History Month, tonight's Nerdy Night In highlights strong woman throughout history. Tune in for a line-up of local comedians, storytellers and actors including Tara Brown, Lona Bartlett, Gabrielle Moore, Kitty Janvrin and Joni Deutsch. Tiffany Bryant-Jackson and Jenny Kabool host. Tune into the live stream here at 7:30 pm, and scroll down for some femme-power cocktails!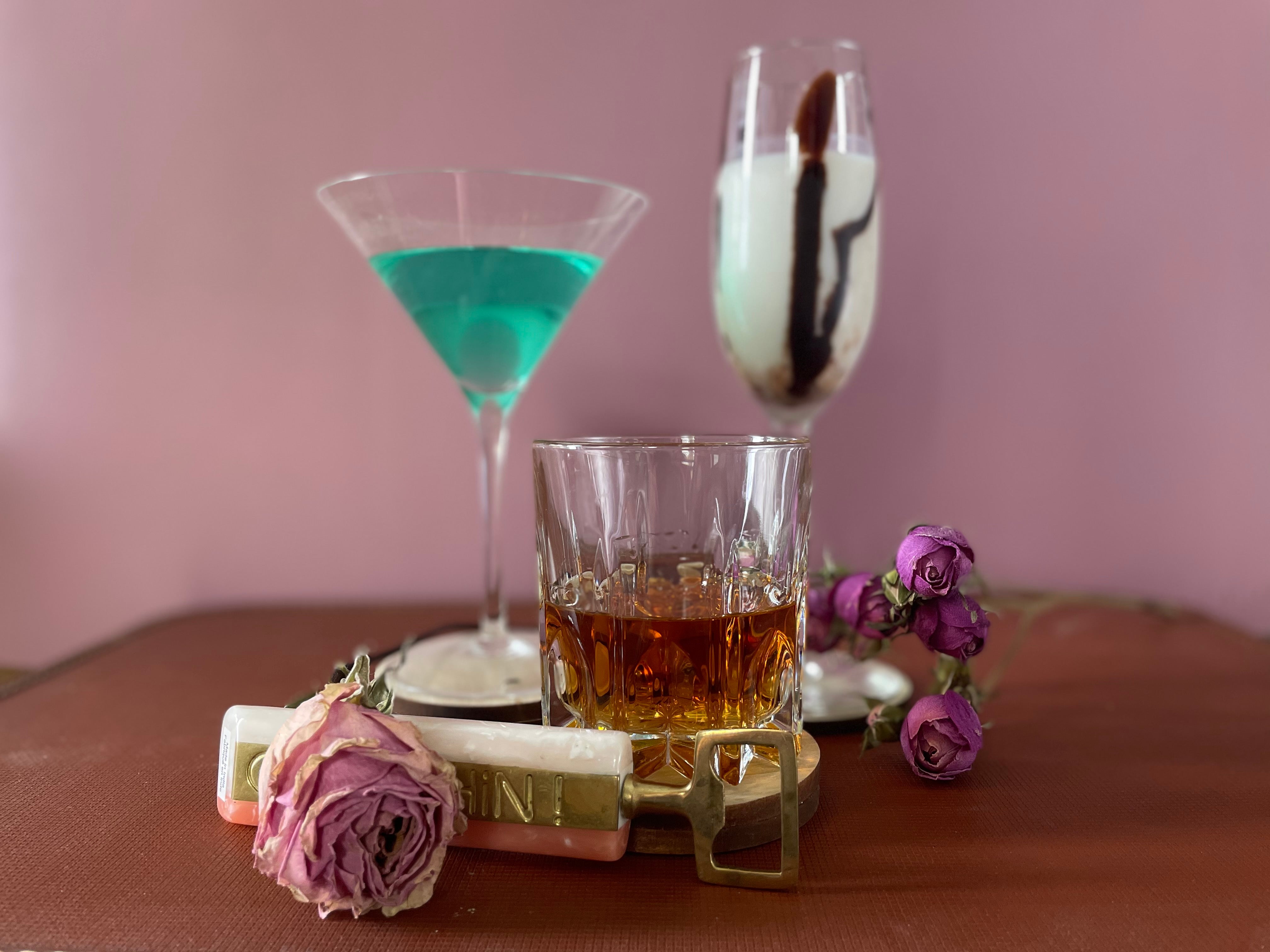 Queen Nzinga's Blood of My Enemies
2 oz. vodka
4 oz. tomato juice
2 dashes Worcestershire sauce
2 dashes Tabasco hot sauce (maybe try some pili pili African hot sauce if you're brave!)
1 tsp. horseradish
Garnishes:

Lemon or lime wedges
Celery
Olives
Combine all ingredients in a tall glass with ice. Shake well, like you're shaking up ages of patriarchal rule. Garnish with lemon or lime wedge, olives and a celery spear as your weapon of choice.
Marie Curie's

Green Glow-Up
.5 oz. Malibu rum

.5 oz. Captain Morgan spiced rum

.5 oz. Midori liqueur

.5 oz. Blue Curacao

Splash pineapple juice

Splash Sour Mix

Maraschino cherries for garnish
Combine all ingredients with ice. Make sure to measure -- we're scientists after all! Add a cherry on top to garnish. Sip while you write your Nobel Prize acceptance speech, but careful -- too many of these cocktails can be radioactive!
Ching Shih's Tiger's Blood Margarita
2 oz of tequila

2 oz of your favorite margarita mix

.5 oz. blood orange syrup

Splash of lime juice

Lime slices to garnish

Salt (optional)
Rub lime wedge along the rim of your glass. Pour salt onto a plate and roll the rim of your glass in salt until well-coated. Pour in tequila and margarita mix. Add blood orange syrup and ice, and stir. Garnish with lime. Enjoy as you sail the high seas.
Lady Jane Wilde's "Irish I May, Irish I Might"
2 oz. Jameson Stout Edition or your favorite Irish whiskey

.5 oz. simple syrup

Splash of lemon juice

Mint for garnish
Combine Jameson, simple syrup and lemon juice. Mix well. Garnish with mint. Slainté!
Queen Charlotte's "

German Chocolate Swirl"
1.5 oz. vanilla vodka

1 oz. Half and Half

1 oz. Frangelico

Chocolate syrup
Drizzle chocolate syrup inside glass before adding vodka, Half and Half and Frangelico. Give the mixture a swirl, add ice (optional) and enjoy like the queen you are.
Cocktail recipes provided by Blumenthal bartending staff.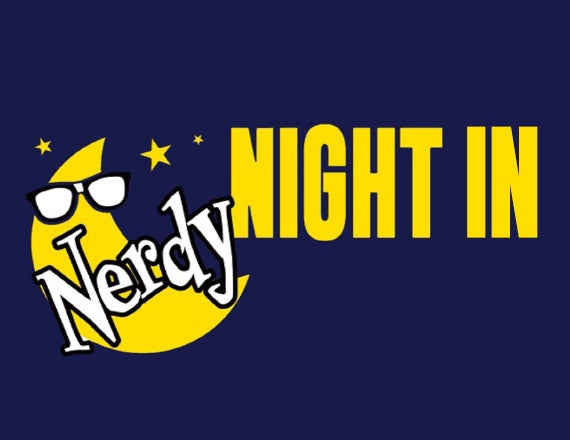 ft. Tara Brown, Tiffany Bryant-Jackson, Jenny Kabool, Gabby Moore, Joni Deutsch, Kitty Janvrin and Lona Bartlett
ft. Tara Brown, Tiffany Bryant-Jackson, Jenny Kabool, Gabby Moore, Joni Deutsch, Kitty Janvrin and Lona Bartlett