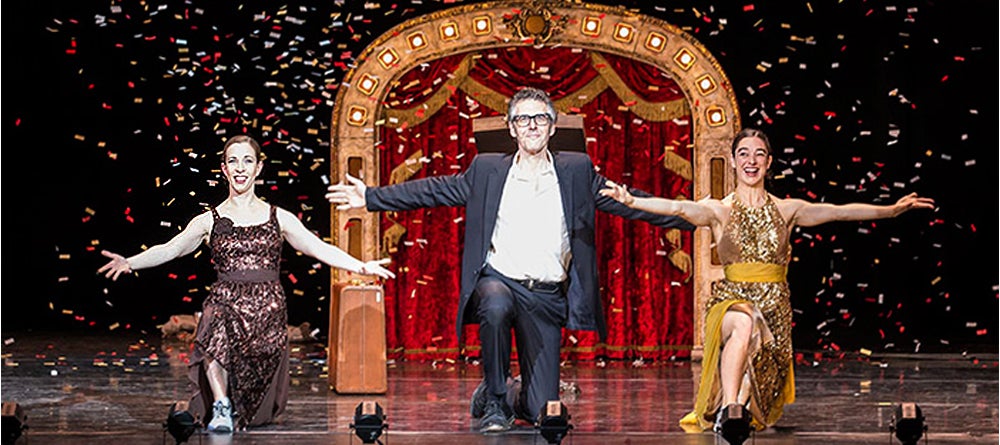 Looking Ahead: Three Acts, Two Dancers, One Radio Host This Saturday!
What do you get when you put two dancers and a radio host together onstage? A lively night of story-telling through speech and movement sure to bring laughs to your weekend. Three Acts, Two Dancers, One Radio Host comes to Charlotte THIS Saturday, June 25, at 8 p.m.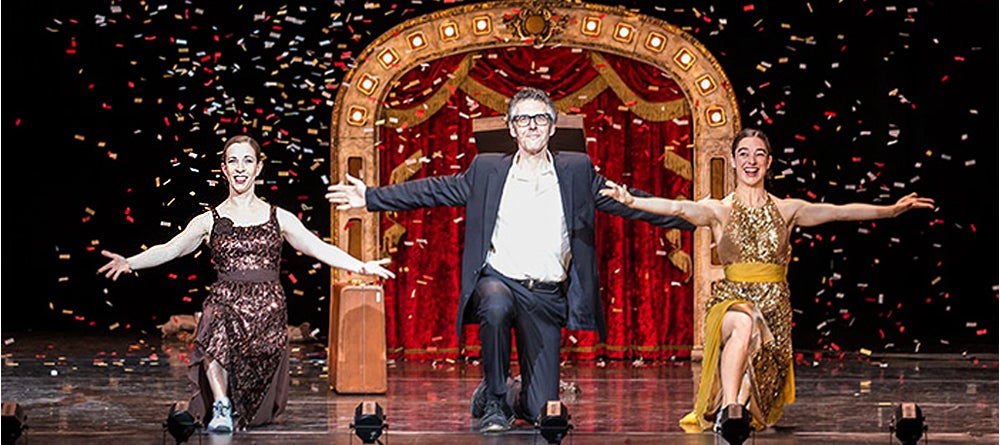 Ira Glass, host of "This American Life," worked with Monica Bill Barnes & Company to create a show that combines dance and radio, art forms that "have no business being together,"he says. Since its first run in 2013 at Carnegie Hall, Three Acts, Two Dancers, One Radio Host has become a raucous hit with audiences.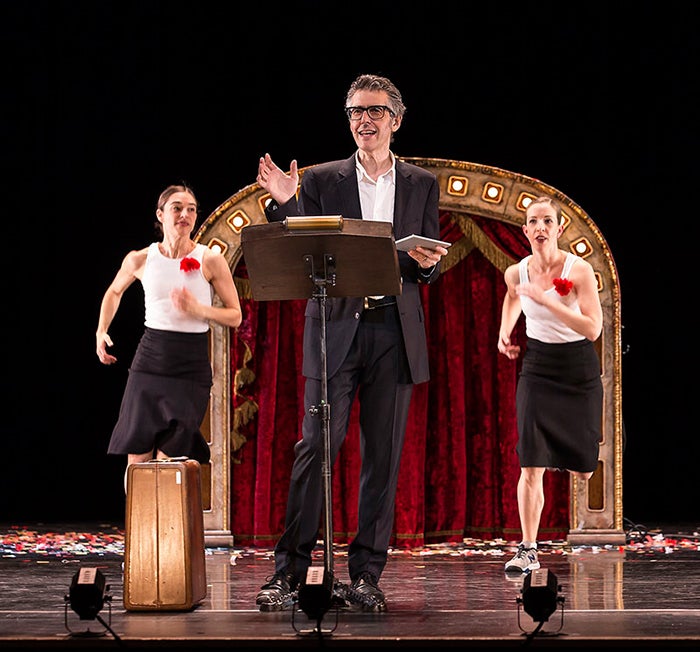 The show includes radio interviews re-staged as dance pieces, plus stories from the lives of each of the three performers, Ira Glass, Monica Bill Barnes and Anna Bass.
"I think it's still blowing Ira's mind to see some of the radio pieces remade this way, with props and costume changes and lighting cues," says Bass.
Barnes adds that combining these art forms led to a show unlike anything she's ever choreographed before.
As the title indicates, the show is in three acts. Act one is about the job of being a performer. Act two looks at falling in love and what it means to stay in love. Act three shows nothing lasts forever. "People who like 'This American Life' will probably like this," says Glass "because it's just like the radio show, um, if you picture dancing during all the stories."
The performance is one night only, so buy your tickets and dance your way over to Belk Theater at Blumenthal Performing Arts Center Saturday night. You won't want to miss out on this unique show!