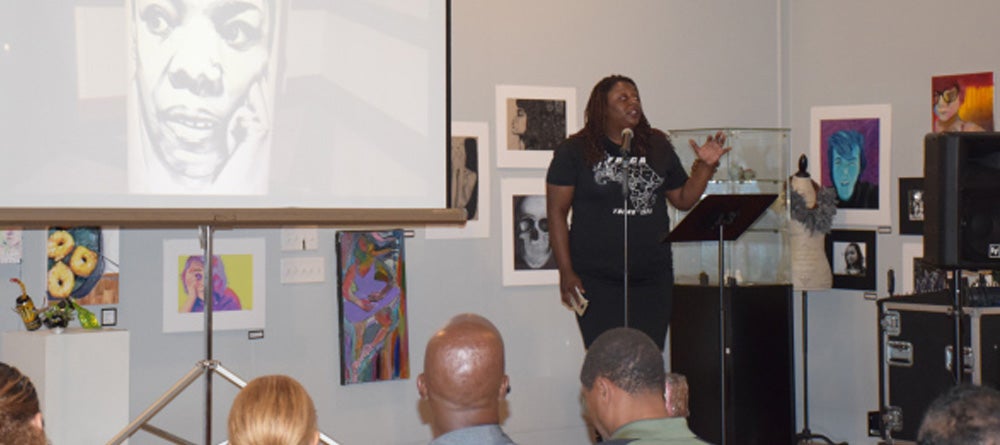 Meet the Artist Night was a Special Treat for Art Lovers of All Kinds!
A big thank you to those of you who made it out to the "Meet the Artist" event at Spirit Square last night. It was a special evening inviting the public to see the painted columns up close and personal in the lobby of Spirit Square and also meet the talented artists behind these designs.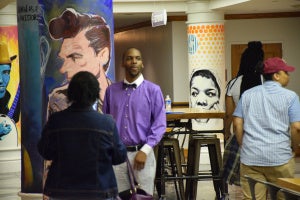 A few months ago, Blumenthal Performing Arts selected eight artists from the Carolinas to be honored with original art installments at Spirit Square. The public was invited to nominate potential honorees and Blumenthal received over 1,200 nominations. Based on those nominations, the eight selected honorees were Maya Angelou, Romare Bearden, James Brown, Dizzy Gillespie, Andy Griffith, Earl Scruggs, Nina Simone, and James Taylor.
The following local artists took the idea of the project titled "A Tribute to Carolina Artists" and ran with it, leaving amazing works of art on display in the lobby. Thank you for such an incredible job!
Matt Hooker (James Taylor)
Catalina Duarte (Dizzy Gillespie)
Joe Dobson (Earl Scruggs)
John Burgin (Andy Griffith)
John Hairston (Romare Bearden)
Matt Moore (Nina Simone)
Nick Napoletano (James Brown)
Raquel Gaiten (Maya Angelou)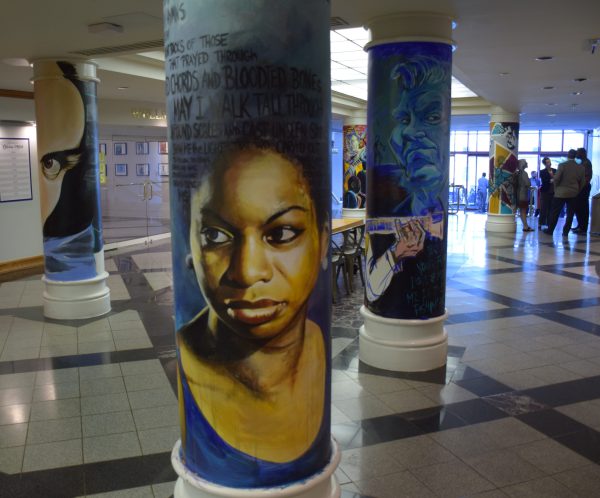 Last night was also the first time the brand new plaza at Spirit Square was put to use as an event space. Check it out! This is a new project Blumenthal plans to expand on over the next few months. Keep your eyes and ears open as this exciting venture unfolds!