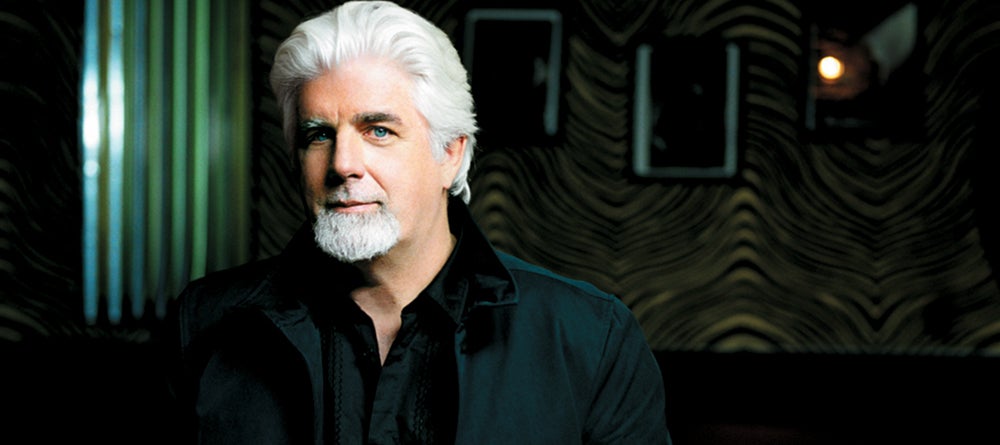 Michael McDonald Returns in August!
By Kitty Janvrin

Jun 27, 2016
Three years ago, Michael McDonald gave a stellar performance in Charlotte. This August, he returns to the Knight Theater at Levine Center for the Arts for another night of groove-worthy music.
His sound is not something you can "keep forgettin' " and his performances are extraordinary. To gear up for his appearance on August 17, here's your essential Michael McDonald playlist!
"What a Fool Believes" - Get your falsetto ready to sing along with this catchy tune.
"Playin' By the Rules" - The upbeat song will convince you to play by the rules on those days when you don't want to follow the instructions for your Ikea furniture. Plus, there's a killer sax solo.
"Ain't No Mountain High Enough" - As one of the most iconic versions of the song, this recording encourages some hard-core carpool karaoke.
"Takin' It to the Streets" - The distinctive sound McDonald brought to the Doobie Brothers is on full display in this number that'll have you dancing out into the streets.
"I Keep Forgettin'" One of his top hits, this song should prevent you from saying "I keep forgettin' to buy my concert tickets!" Don't worry, we've got you covered here.
"You Can't Make It Love" Slow it down with this heartfelt ballad. Maybe you can't make it love, but you can definitely make it to Knight Theater on August 17!
Great seats are still available, so hurry and buy your tickets!