"Miss Congeniality" Jeanne Robertson
In 1963, at age 19, she was named Miss North Carolina and then went on to be named "Miss Congeniality" in the Miss America competition. Jeanne Robertson, however, is not your average beauty queen. And these days she graces the stage in quite a different manner.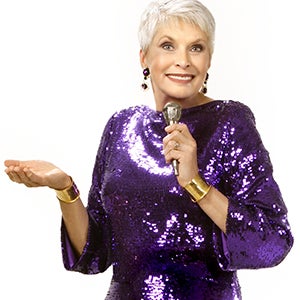 After her stint as Miss North Carolina, Robertson used her scholarship funds to finance her college education. She taught physical education for eight years in her home state of North Carolina. Although she began her public speaking career with her pageant title, Robertson achieved national attention after a handful of humorous clips from several of her speeches went viral and her comedic career took off.
This Christian humorist has produced eight humor DVDs and CDs and written three books on humor. Her stand-up is a hit among families, as her comedy frequently stems from her own family's hilarious stories and misfortunes. Finding the humor in every day situations is part of Jeanne's charm, making her stand-up relatable.
Jeanne's ability to identify with her audience has captivated the hearts of many. Years of public speaking has allowed her to grow as a humorist in such a way, that when she is on stage addressing the crowd, you feel like part of the family. But Don't let her sweet and innocent demeanor fool you. She knows how to get fiesty when the time is right!
If you love to laugh and have a feel good time, you do not want to miss this show. Jeanne Robertson will only be in town for one night at the Knight Theater at Levine Center for the Arts on September 23 at 8 p.m. Tickets are still available!