Q&A with Dixie Longate of "Dixie's Never Wear A Tube Top..."
By Brandon Carter

Jun 25, 2016
Dixie Longate, of Dixie's Tupperware Party fame, returns to Booth Playhouse at Blumenthal Performing Arts Center July 5-24 for a brand new show: Dixie's Never Wear a Tube Top While Riding a Mechanical Bull and 16 Other Things I Learned While I Was Drinking Last Thursday.

We talked to Dixie about bringing her new show to Charlotte, and here's what she had to say: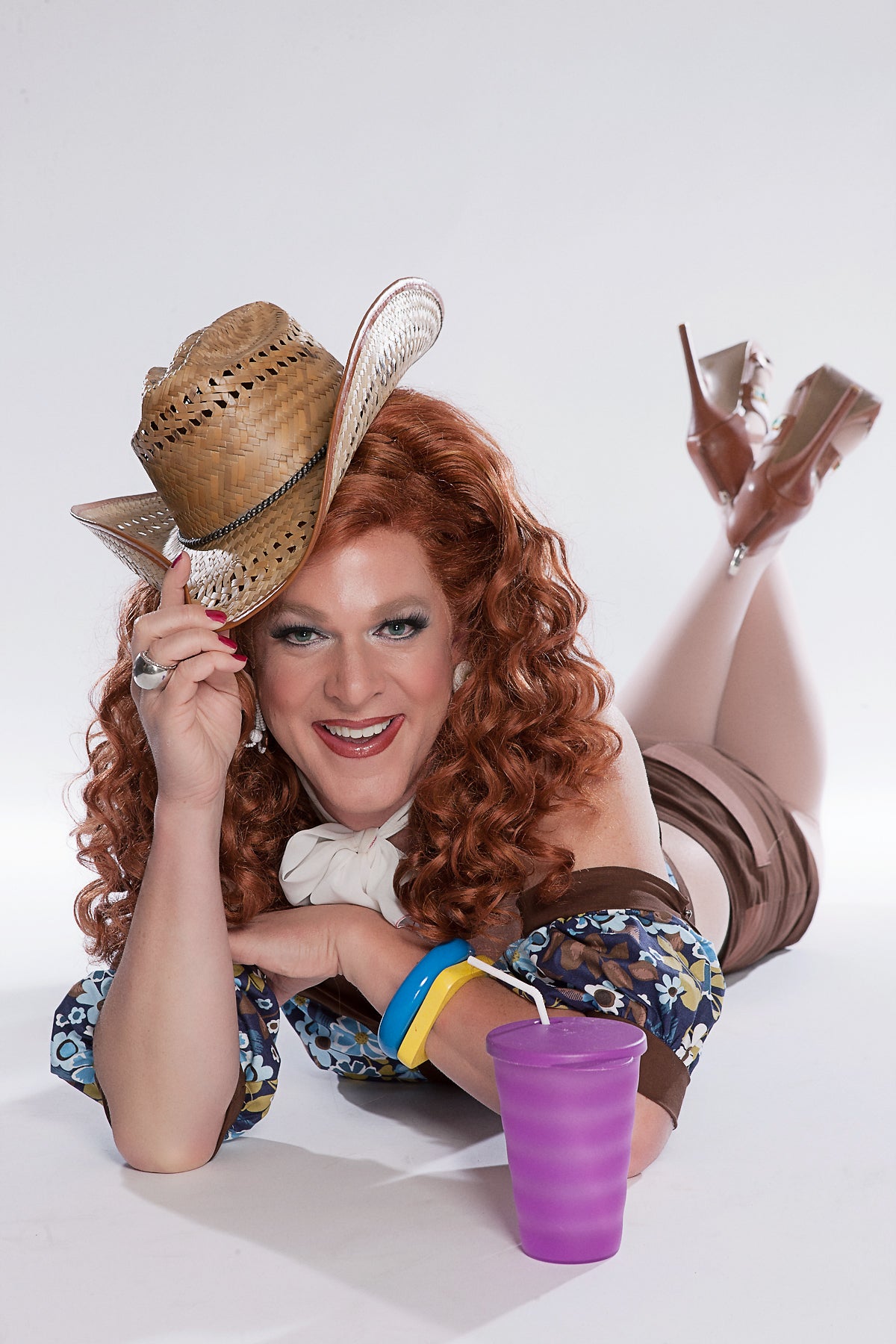 Q: Charlotte LOVES you and your Tupperware Party! Can you tell us what we can expect in your new show?
Dixie: You know that I am happier than a stripper pole in the Magic Mike movie to be coming back to Charlotte. I had so much fun when I was there last summer that when y'all called to say, "What are you doing?" I actually put down my drink to answer the phone. Being raised in the Deep South, I realized that some of my upbringing is a wee bit different from many of the people that I meet, so I figured it was time to share some of the rowdiness of my hometown and some homespun wisdom from my Momma. There are a lot of valuable things you can pick up on if you simmer down long enough to listen. This new story is all about dusting off the cobwebs and living better than you do.
Q: Are you still selling Tupperware? Will it be available to purchase at the upcoming show?
Dixie: Well, I am the Tupperware lady, so there are always a few plastic bowls within a few feet of me it seems. This new show really ain't even about Tupperware, but that don't mean that I won't help you out with your food storage needs. I'm a giver, after all. I'm here to help. But I don't want you to think for one second that I am just going to be chatting about plastic all over again. I got a crap ton more to say.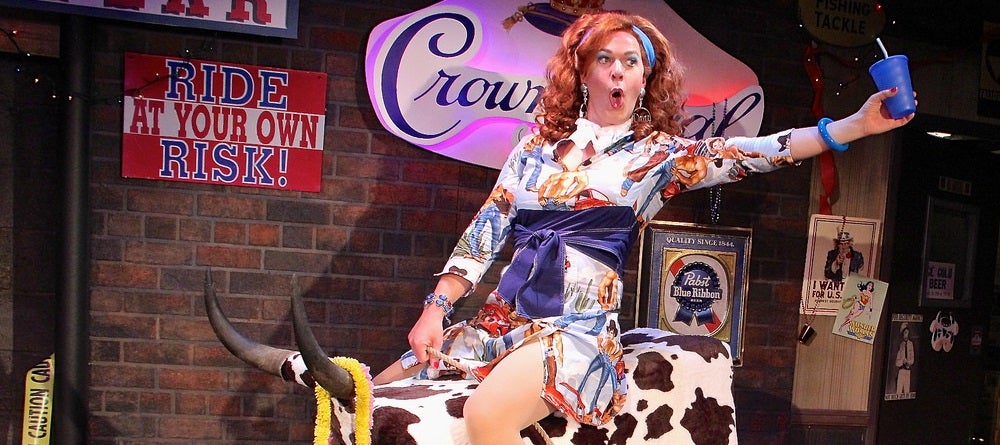 Q: We notice there's mention of a mechanical bull in the title of the new show … will you actually be riding one?
Dixie: You will be joining me in my friend's honky tonk this time around, so of course everything that you expect to see while you are out for a healthy night of drinking, you will see when you join me. What kind of honky tonk worth its salt wouldn't have a bar and some games and a dart board and a mechanical bull. You'll be able to smell the whiskey and bad decision-making right when you walk past the saloon doors.

Q: Can you describe Never Wear a Tube Top in just three words?
Dixie: Probably not. I mean "Wisdom through booze" would probably be the best way to say it, but I am not known as a lady of few words. I tend to always have my mouth moving, but that is what gets me so many dates. But I think that is the basis of my story. It's my outlook on life as told through the bottom of a Jack bottle. You'll leave the show knowing a little bit more about yourself and wanting to go on one hell of an adventure in life.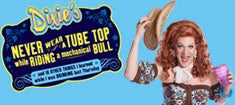 BOOTH PLAYHOUSE at Blumenthal Performing Arts Center