Whether you've experienced Jonathan Larson's master work 525,600 times or this will be your first, you cannot miss Rent in its final national tour.
The Story
A group of artist friends navigate life in New York City in the 90's amid the HIV-AIDS crisis, rising rent prices and overall social change. With an exquisite, touching, energetic score that defined the dawning of a new theatrical decade, this musical intertwines each character's storyline over the course of a year.

Major Awards
1996 Pulitzer Prize for Drama
1996 Tony Award for Best Musical
1996 Tony Award for Best Book of a Musical
1996 Tony Award for Best Original Score
Nominated for 10 1996 Tony Awards

The Team
Book, Music and Lyrics: Jonathan Larson (tick, tick...BOOM!)

Today 4 U
Rent revolutionized the musical theater world when it premiered on Broadway at the Nederlander Theatre in 1996. With a cast as diverse as its audiences and its extensive score and direct references to the modern socio-economic issues, the show became a critical and commercial success. The show's creator, Jonathan Larson, did not live to see its massive impact, dying before the show opened and posthumously winning the Pulitzer that year. Next season, Rent returns to Charlotte 25 years after it was first shown to Broadway audiences in its Final Seasons of Love Tour.

RENT is part of the Equitable Bravo Series. Season Tickets are available now.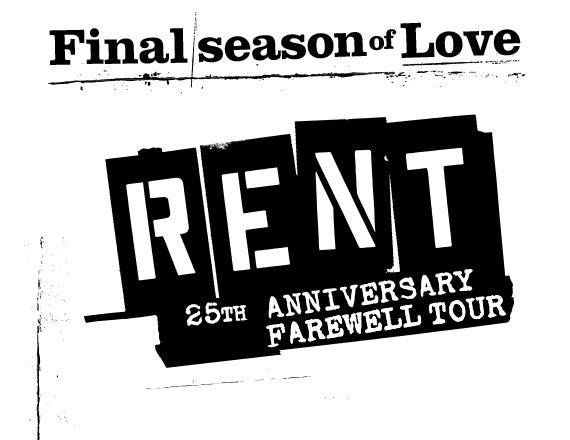 25th Anniversary Farewell Tour