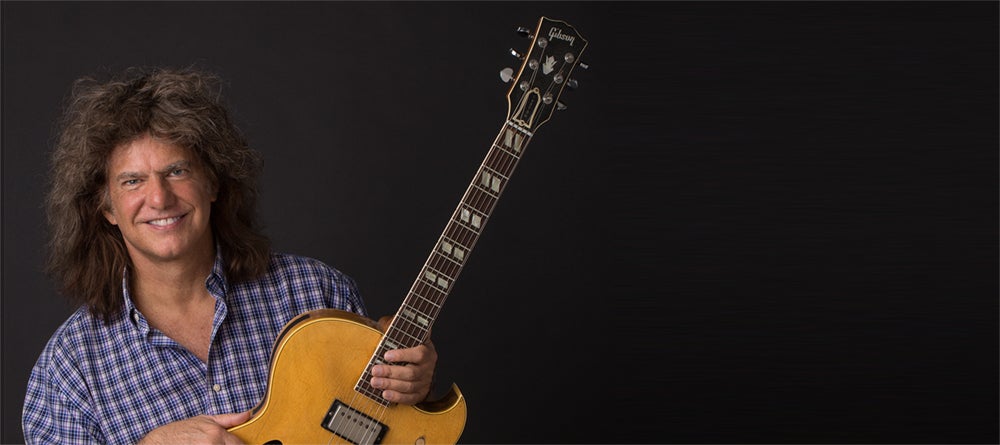 "Tunes"day-- Pat Metheny
By Jenna Harris

Dec 27, 2016
Happy "TUNES"day.
Pat Metheny founded and formed the band, The Pat Metheny Group, in 1977. He is a 20-time Grammy award winner, a jazz guitarist and composer, as well as a guitar trailblazer. As an early user of the twelve-string guitar in jazz, he was one of the first jazz guitarists to make heavy use of the Roland GR-300 Guitar Synthesizer.
Let's dive into a famous tune that Pat Metheny covered. If you are familiar with The Beatles's song "And I Love Her," this will be something you will enjoy. If you haven't heard the song before, I suggest you listen to the original here first and then listen to Metheny's cover below.
Although the song was written by The Beatles, the way Pat Metheny performs it and plays the guitar really makes it his own. This song has many chord changes with barre chords. Notice around the :58 second mark in the video as Metheny jumps from fret to fret playing the higher melody of the song. He makes it look so easy, as any professional musician will do. And that's just an acoustic cover!
Spend an evening with Pat Metheny on Jan. 30 at Knight Theater at Levine Center for the Arts Jan. 30, 2017. You won't be disappointed! Tickets are available here.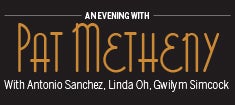 KNIGHT THEATER at Levine Center for the Arts