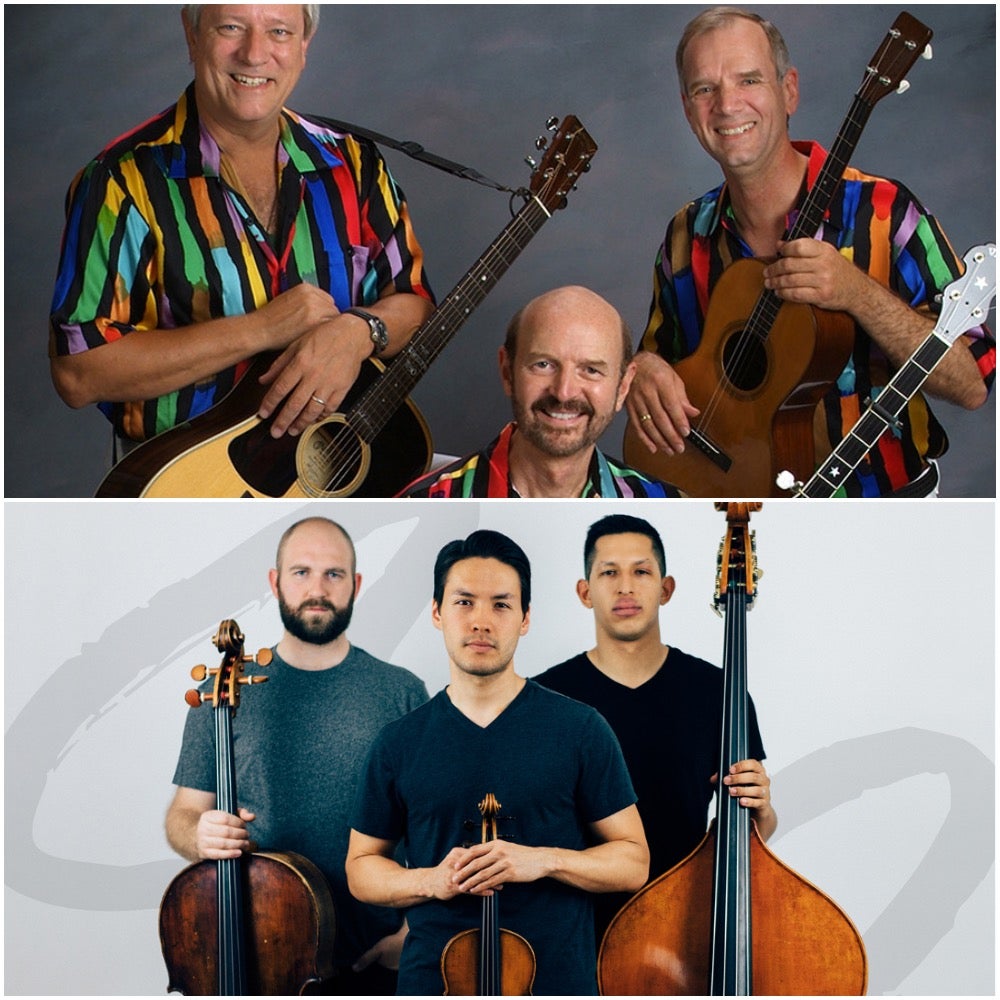 "Tunes"day-- The Kingston Trio & Simply Three
By Jenna Harris

Jun 20, 2017
Triple the fun with music acts: The Kingston Trio and Simply Three.
The Kingston Trio: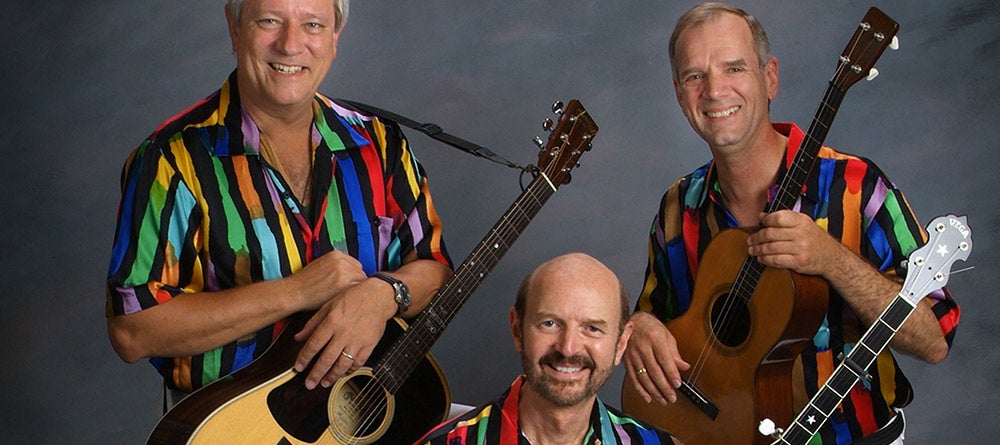 The Kingston Trio was originally formed with Bob Shane, Nick Reynolds and Dave Guard in 1957. Today, Bill Zorn, George Grove and Rick Dougherty continue The Kingston Trio legacy keeping this folk group's music alive. Their sound is made with acoustic guitars and banjos, and singing simple, memorable melodies.
At their start in the late 50's, The Kingston Trio was the number one vocal group in the world. In a feat yet to be surpassed, BILLBOARD magazine listed four Kingston Trio albums in their Top 10 at the same time. Throughout their career, they have received several awards including two Grammy awards for 1959 Best Country and Western Recording – "Tom Dooley" and 1960 Best Ethnic or Traditional Folk Recording – At Large. They received a Grammy Hall of Fame award in 1998 for the same "Tom Dooley" recording, and more recently in 2010, received a Grammy Lifetime Achievement Award.
Check out the original trio playing one of their classic songs, "Reverend Mr. Black," then get tickets to see The Kingston Trio play McGlohon Theater at Spirit Square Sept. 22. Grab your tickets here.
Simply Three:
Simply Three is a newer group formed in 2010 and comprised of McDaniel, Nick Villalobos, and Zack Clark. They play instrumental music from different genres and artists including Adele, Gershwin, Coldplay, twenty one pilots, Ed Sheeran, Michael Jackson and more. As of today, they have 581,194 subscibers on their YouTube channel and their most popular video cover "Wake Me Up" by Avicii has over 19 million views! Check out their YouTube channel here.
Watch them play "Wake Me Up" by Avicii below, then get your tickets to see them perform live Nov. 11 at McGlohon Theater at Spirit Square. Get tickets here.