Relaxed Performances and Events
Relaxed Events are open, welcoming, and accessible to all who want to experience shows and other events in a comfortable and low key style. Relaxed Events will have slight adaptations to offer anyone, including those with autism and developmental, sensory or communication differences, a way to engage with the art in whatever way feels good to them.
When attending a Relaxed Event, you may experience:
Lower volume levels and/or reduction of sudden sounds

Slight lighting modifications to decrease extreme visual stimulus

Flexibility to enter and exit during the event

Calm zones right outside of the experience for guests to take a break if needed

Activity areas in the lobby with sensory play

Professional teaching staff on hand to gently support wandering, defensive or quiet guests

A judgement-free "no shushing" experience where you're free to wiggle, talk, laugh, and otherwise engage freely with the experience at your comfort level

The normal "rules" of theatregoer do not apply, such as having to keep quiet, be still, or only express your enjoyment by clapping
For more information on our Relaxed Events and what to expect, email educationdepartment@blumenthalarts.org. You can prepare for your visit with social stories and other tools by visiting our Free Resources page.
---
Upcoming Relaxed Events: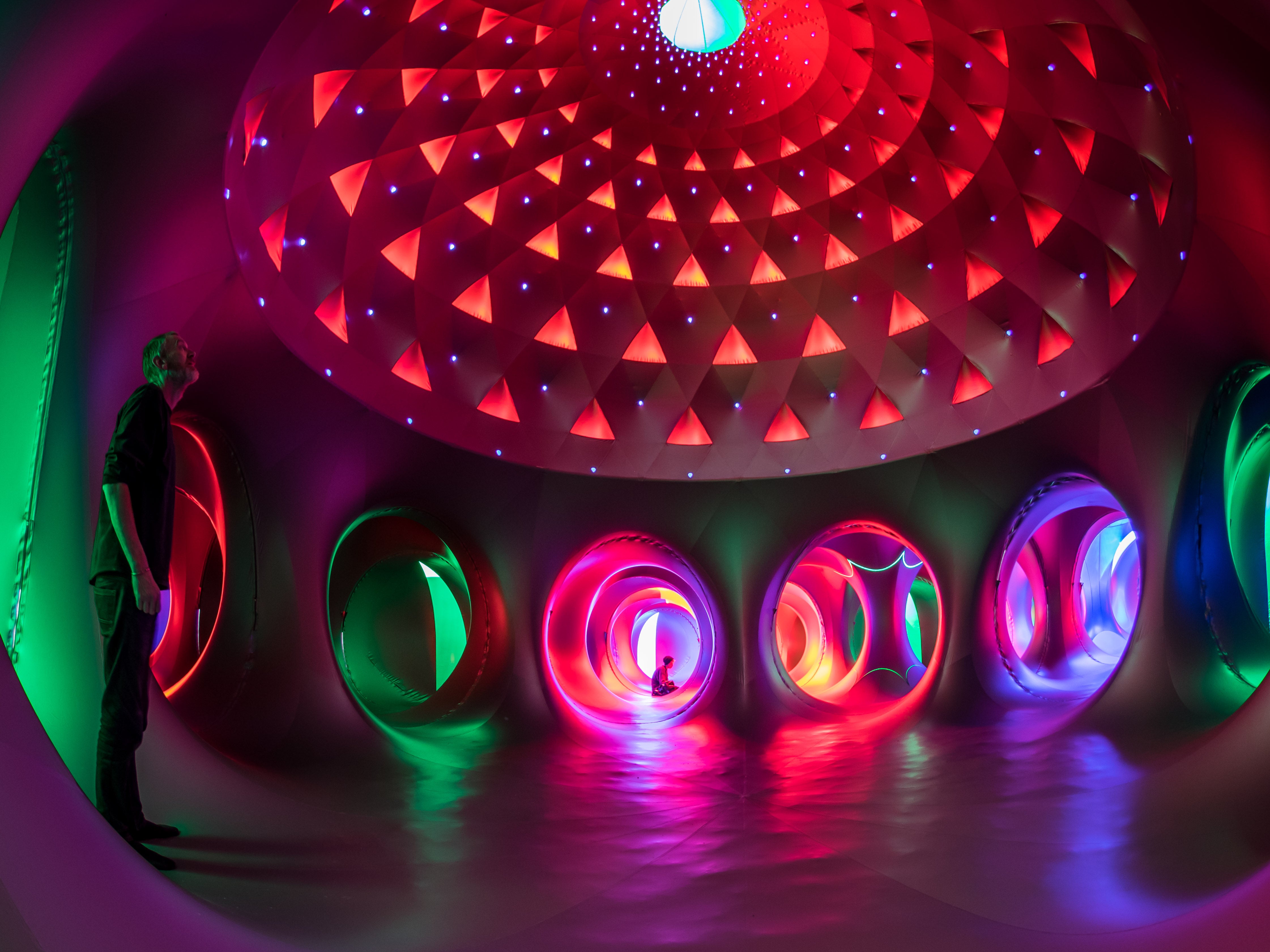 An Immersive Inflatable Structure
Since 1992 more than 3 million visitors in over 40 countries across 5 continents have been welcomed into Architects of Air's monumental luminaria, immersed in radiant colour that comes simply from daylight shining through the luminarium's fabric.
The luminaria designed by company founder Alan Parkinson are inspired by natural forms, geometric solids, Islamic and Gothic architecture. Each new creation is a maze of winding paths and inspiring domes where the visitors may lose themselves in sensory bliss.
Tickets for Luminarium - Architects of Air Relaxed Experiences available Tuesdays and Sundays 9:30-10:30 am, September 16-October 2 at Ballantyne Backyard
More Info