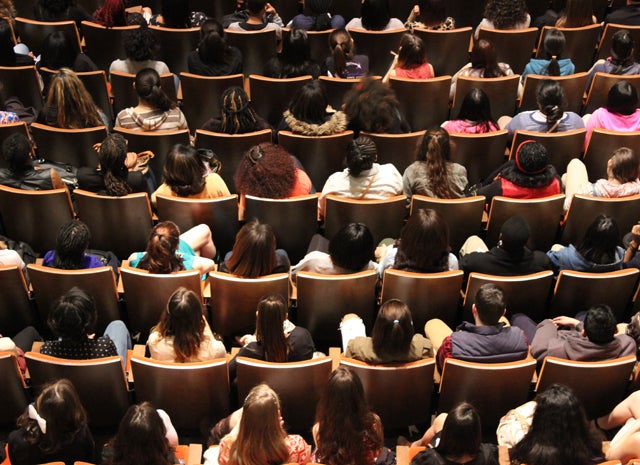 2018-2019 School Year
Blumenthal Performing Arts is pleased to announce the following school shows for the 2018-2019 season!
Nat Geo Live
Tuesday, October 23, 2018, Tuesday, January 29, 2019, Tuesday, March 26, 2019 10:00 AM - 11:00 AM
Discovery Place/ McGlohon Theater
Experience the tropical marine waters of Papua New Guinea, Philippines, and Indonesia, see the vast 1800 miles of The Great Barrier Reef, trek high in India's Himalaya in search of rare snow leopards and stalking the elusive jaguar through Latin American jungles to chronicling the nocturnal activities of the "American lion" or cougar, and learn about space and our solar system from Astronaut, Terry Virts and the Cupola Module from the International Space Station. These shows are a package deal between Discovery Place and the Blumenthal. For ticket purchases and pricing information please call: 704-372-6261 ext. 300.
BLACK VIOLIN
Tuesday, March 5, 10:30 AM – 11:30 AM, Belk Theater
Black Violin is a hip hop duo from Florida that is composed of two classically-trained sting instrumentalists. Their music is a blend of classical, hip hop, rock, R&B, and bluegrass music. Since starting Black Violin a decade ago, Wil Baptiste and Kev Marcus remain committed to turning young fans on to their own potential.
Each school show ticket for is $5.00 and must be paid before the performance. Home school families and groups are able to attend as well.
Interested? Contact Eric Figueroa at [email protected]