School Shows
Blumenthal's school show matinees invite K-12 students to experience professional theater and other creative experiences at a reduced cost, many for the first time, and offer area teachers the opportunity to explore the connections between live entertainment, arts education, and classroom curriculum. Our school shows vary each year with the number of offerings, seating capacity, and age appropriateness of show content. School matinees are often times in high demand and availability is on a first come, first served basis.
School show tickets are typically priced at a discounted flat rate of $10 per seat. If you are a school requesting transportation or ticket subsidies, please contact Education Initiatives Manager, Micah Hein, at micah.hein@blumenthalarts.org.
Want to be the first in the loop about upcoming school show opportunities?
---
For more information regarding school show ticket requests, please see the questions below.
What information do I need to know before I request school show tickets?
Number of tickets you are requesting - note that BPA requires payment prior to the performance date, so please do not request tickets until you have an accurate headcount of student attendees and any chaperones and/or faculty.
Payment method - our school show reservation form offers several payment methods, so please know your school's preference before submitting a reservation request.
What is the standard process for requesting school show tickets?
Gather necessary details prior to submitting the reservation form for your requested show.
Submit the reservation form online.
Within one week of submitting your request, you will be contacted by an Education team member with an update regarding the status of your school group's ticket request and next steps to confirm your reservation.
You will be invoiced for the total number of tickets in your order 30 days prior to the performance date, and your balance must be paid in full at least 2 weeks before the show date.
Please note that we are not able to accommodate adjustments to your order size after your invoice has been sent. Groups are responsible for the total on the invoice regardless of the number of attendees.
How many shows can I submit requests for?
You are welcome to submit requests for as many school shows as you are interested in. However, we recommend that you only apply for the show that you feel is the best fit for your students.
We do keep an ongoing waitlist once our school shows reach their allotted capacity. If a reserved school group cancels their reservation, you will be contacted by a member of the Education team.
What information will I receive upon reservation confirmation?
We will respond to your reservation inquiry within 7 days from receipt. At that time, we will let you know if we can accommodate your ticket request or if you have been added to a waitlist. If we can confirm your reservation, we will send information at that time regarding necessary day-of details, including venue information, parking, and available spaces for lunch (not provided). Please feel free to include any accommodations needed in your ticket reservation form.
School Show Cancellation Policy
BPA Cancellation - You will be notified via email if the school show you are attending is cancelled by BPA due to inclement weather or for any other reason. We will refund your order in full.
School Cancellation - If your school group needs to cancel:

More than 2 weeks before the performance – BPA will issue a full refund.
Less than 2 weeks before the performance – BPA will not issue a refund.
Below, you can find upcoming opportunities for the 2022-2023 season. We update and add shows to this list throughout the season - be sure to check back regularly for additional opportunities.
Past Events
Take a look at our past highlights.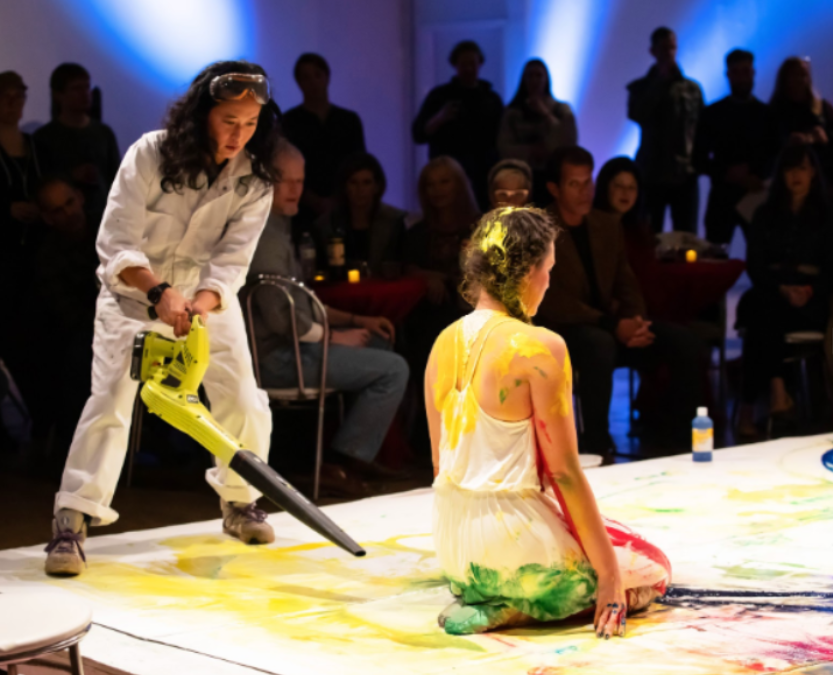 Color Play
Come get immersed in the spirit of creativity, as a visual artist directs a dancer to use her body as her paint brush. Every turn of the body, footstep, and hip sway drives the development of the colorful and dynamic 16′ x 12′ performance painting. Through key phrases and creative triggers, a unique visual story unfolds connecting the painter, the dancer, and the audience. The artist also paints with large format tools: a mop, squeegee, broom, and even a leaf blower. Experience the painting's creation live and from multiple points – from the painter's perspective, bird's eye view, and stage view – and you might be lucky enough to direct the dancer, too!
Recommended for K-12th grade students. Run time (approximate): 55 minutes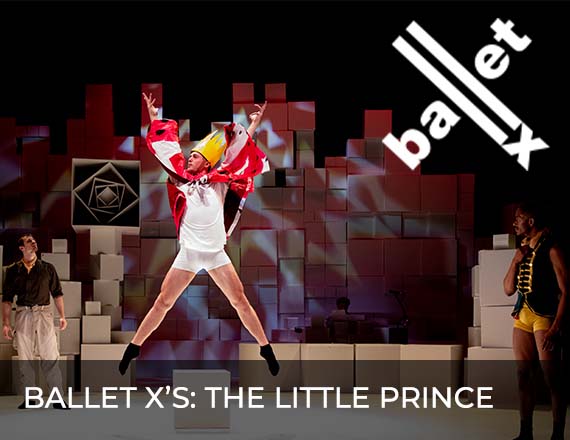 BalletX: The Little Prince
BalletX, founded in 2005 by Christine Cox and Matthew Neenan, is Philadelphia's premier contemporary ballet company. Cox's tenure as both the company's Artistic and Executive Director has produced over 100 world premier ballets by nearly 60 choreographers. Inspired by Antoine de Saint-Exupéry's timeless novella of adventure and enlightenment, Annabelle Lopez Ochoa's The Little Prince, with live original music performed by composer Peter Salem, is a ballet for the whole family, sure to delight the imagination of children and adults alike.
Recommended for K-12 students. Run time (approximate): 70 minutes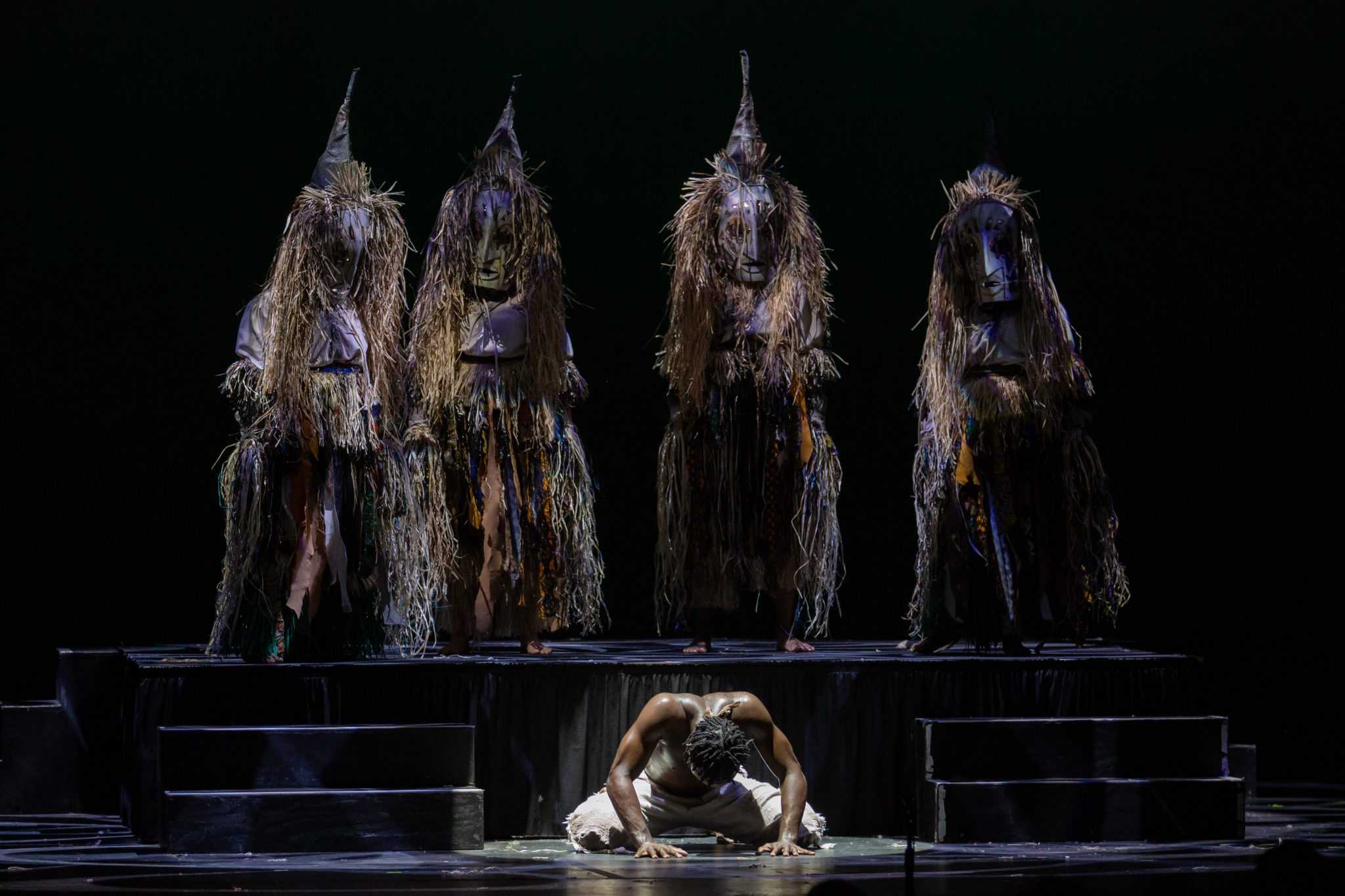 Step Afrika! Drumfolk
Founded in 1994 by C. Brian Williams, Step Afrika! is the first professional company dedicated to the tradition of stepping. Through blending percussive dance styles with traditional African dances as well as an array of contemporary dance forms, Step Afrika! provides the audience with a compelling artistic experience. Drumfolk is inspired by the Stono Rebellion of 1739, which forever transformed African American life and culture. When Africans lost their right to use their drums, the beats found their way to the body of the people – the Drumfolk.
Recommended for K-12 students. Run time (approximate): 1 hour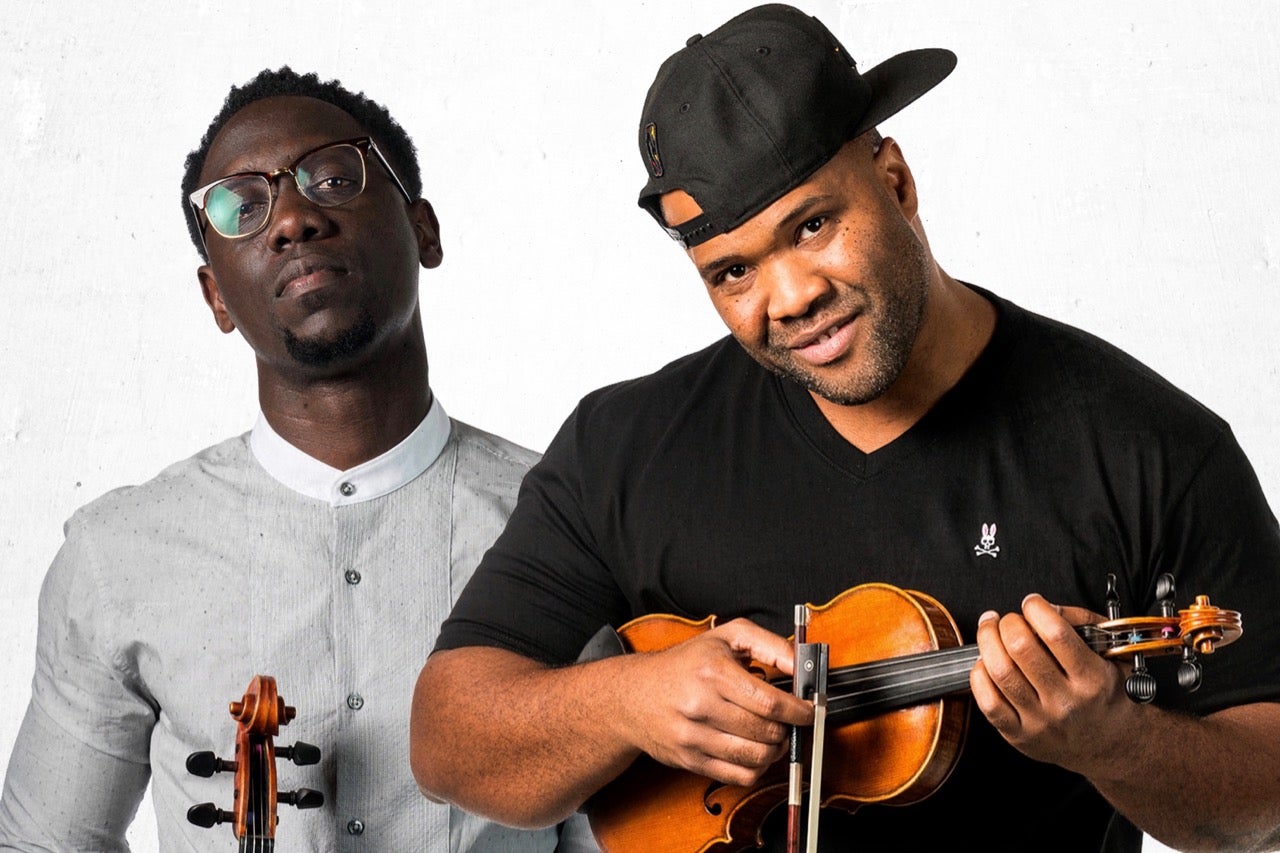 Black Violin
Black Violin is an American hip hop duo from Fort Lauderdale, Florida that is composed of two classically trained string instrumentalists - Kev Marcus, who plays the violin, and Wil B., who plays the viola. Their music is a blend of classical, hip hop, R&B, and bluegrass. While working with and opening for various musicians in the field, Black Violin has released four albums as well as a holiday album in November 2020. Since starting Black Violin over a decade ago, Kev Marcus and Wil B. remain committed to turning young fans on to their own potential.
Recommended for K-12 students. Run time (approximate): 1 hour
Latest COVID-19 Guidelines

We encourage everyone to wear a mask indoors at our venues.
Other safety protocols are in place, including enhanced fresh air and filtration, contactless entry, increased cleaning, and sanitizing.
Guests agree to abide by the protocols in place at the time of a performance. BPA may refund the purchase price, refuse admission, or remove a guest from the venue for failure to follow any health and safety measures in effect at the time of the show.

Click here to read how Blumenthal is putting your safety first.