2021 Blumey Awards Overview
Blumenthal Performing Arts is committed to continuing the celebration of high school musical theater. Despite the fact that many schools in the region are unable to produce a show given the impact of the coronavirus, we still want to provide students the opportunity to perform. To achieve this goal, this year's Blumey Awards program will be modified, utilizing an "audition package" model rather than a full production.
If feasible, in lieu of the traditional Blumey Awards ceremony, Blumenthal Performing Arts will produce a Blumey Awards 2021 Celebration, featuring the Best Actor and Best Actress nominees from each participating school while incorporating additional creative content to celebrate school theater programs and to uplift arts education in our area. If in-person, this celebration will be held at the Belk Theater, the home of the PNC Broadway Lights Series, on Sunday, May 23, 2021. The following student performances will intersperse the award presentations: musical numbers featuring the Best Actor and Best Actress nominees from every participating school and two medleys featuring the top scoring students nominated for Best Actor and Best Actress. The order of performances, arrangement and orchestration for the ceremony will be led by New York-based professional music composer/conductor, David Dabbon.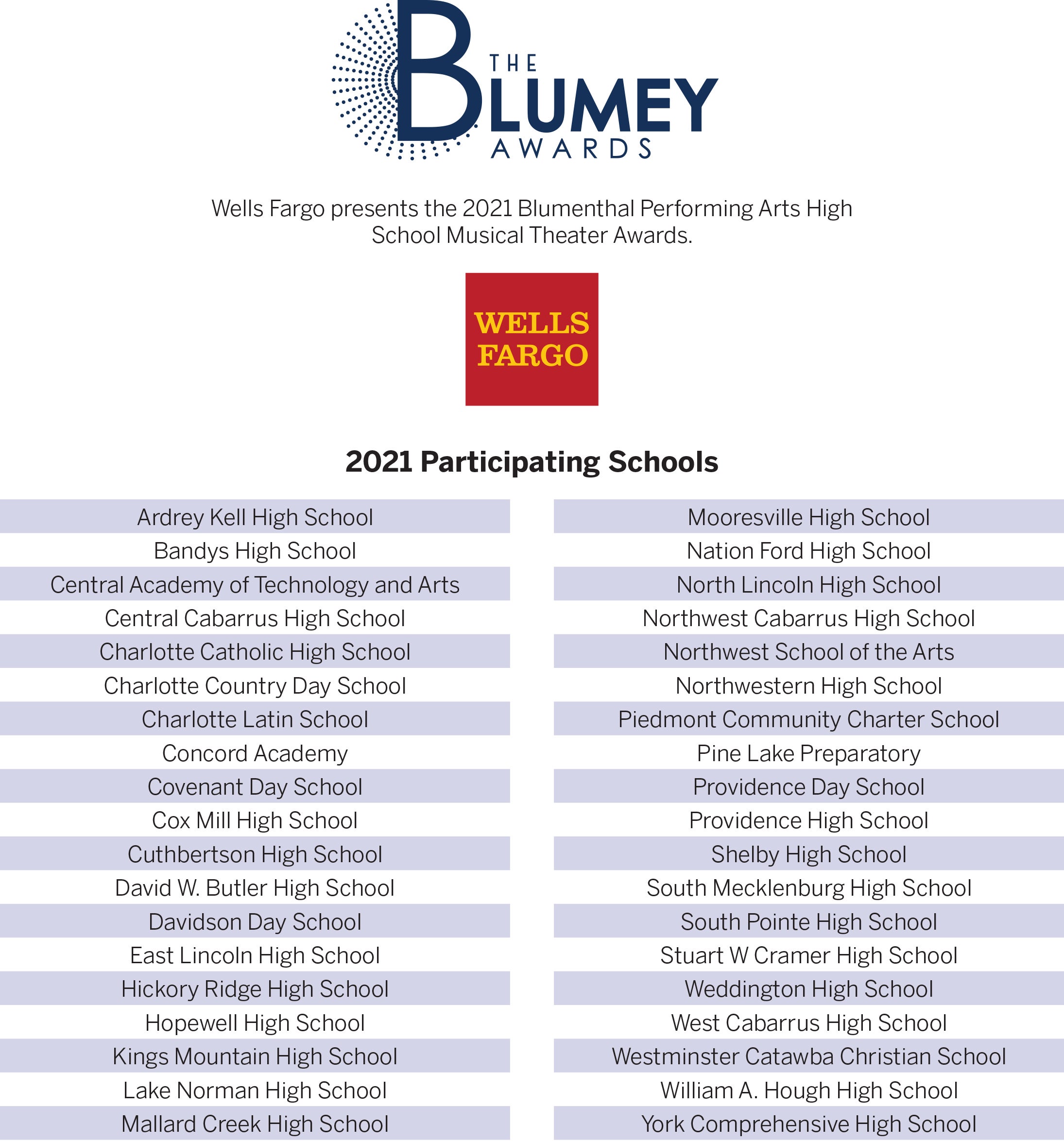 2021 Award Categories
The awards will be given for excellence in the following categories:
Adjudication Overview
Selection of the award recipients
A panel of three carefully selected qualified professionals will view and evaluate audition packages at each participating school, utilizing a comprehensive scoring rubric to determine each school's Best Actor and Best Actress nominee. The highest score will determine the Best Actor and Best Actress nominee from each participating school.
Each school's Best Actor and Best Actress nominees will be invited to attend a two-day intensive workshop that includes voice, acting and dance training with industry professionals to prepare them for the second round of adjudication. The two-day intensive will occur at Spirit Square in small group cohorts with safety protocol in place; full details will be provided in advance. Schools must be willing to excuse daytime absences for their nominees to attend the two-day intensive.
The second and final round of adjudication will follow the intensives. Each school's Best Actor and Best Actress nominee will be provided an audition time slot and will be adjudicated by a panel of industry professionals such as casting associates, agents, actors, directors, and producers. Students will individually slate and perform a full song as well as participate in a group dance audition combo.
Scores for each round of adjudication will be tabulated by KPMG, a certified public accounting firm. Additionally, full rubrics with adjudication notes will be provided to teachers to share with each participant as appropriate for educational growth.
What is the purpose of the Blumey Awards?
Our goal is to recognize, reward and encourage talent and achievement in musical theater among high school students and highlight the importance of musical theater and arts education. Blumenthal Performing Arts joins Wells Fargo in bringing this opportunity to Charlotte.
How are the Blumey Award winners selected?
A panel of three Blumenthal-selected judges will attend and score each participating school based on detailed guidelines. Scores will be tabulated by KPMG, a certified public accounting firm. The highest score will determine the winner in each category and winners will be announced during the annual awards ceremony.
Are there other programs like this around the country?
More than 30 cities host similar programs. Patterned after Broadway's Tony® Awards, a competition for high school musicals was conceived 20 years ago by Pittsburgh Civic Light Opera. Since then, the concept has spread across the nation, and in 2009, an annual national awards program, The Jimmy Awards, named after James M. Nederlander, chairman of the Nederlander Producing Company of America, was created to provide a week of professional training in New York for students named Best Actor and Best Actress at the regional awards.
Sponsors and Supporters
Thank You To Our 2021 Blumey Awards Sponsor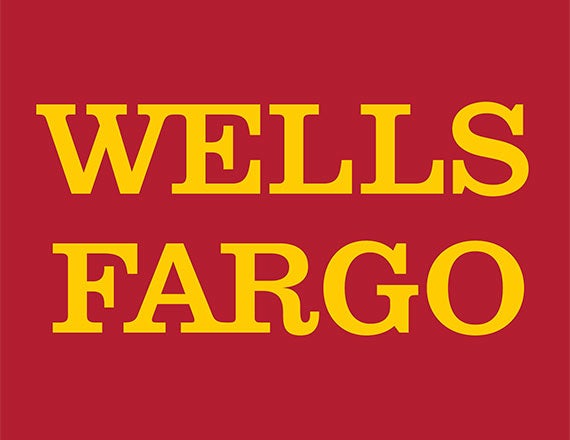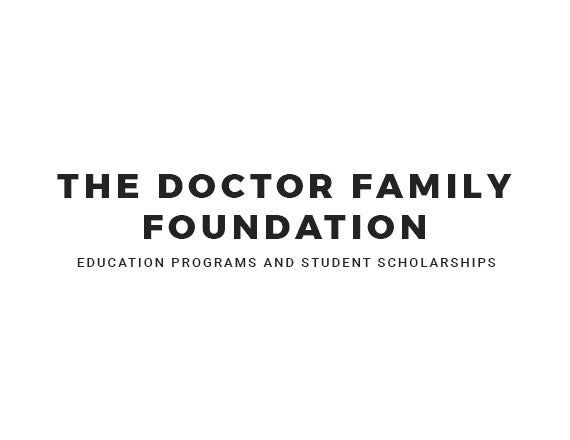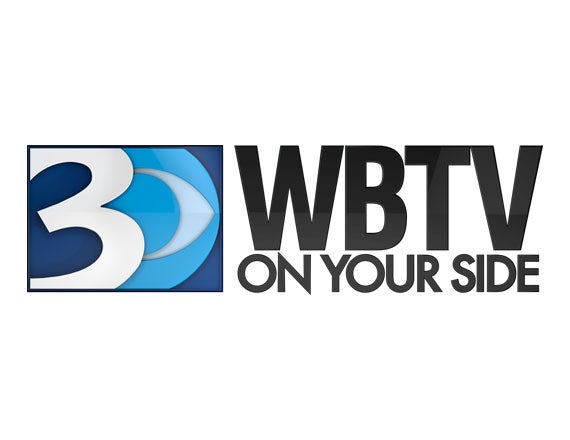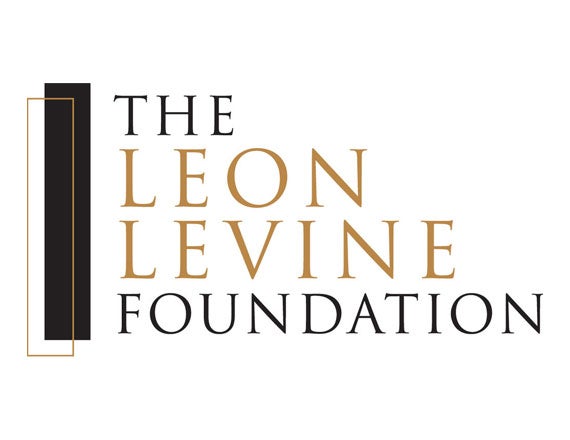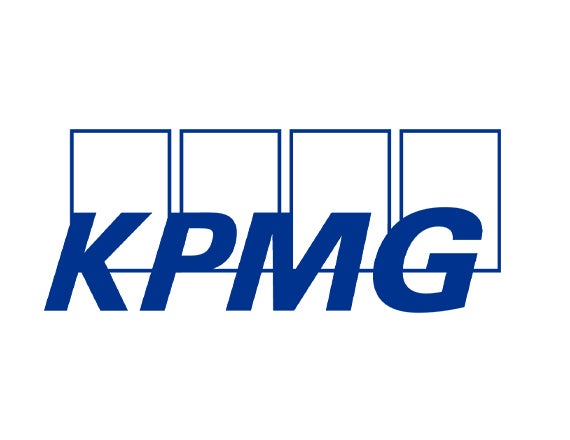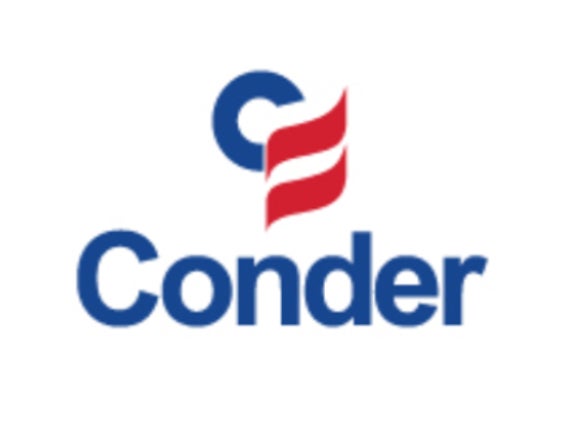 Foundation for Respect Ability
Mr. William M. Barnhardt and Mrs. Nancy B. Thomas*
Melanie Gordon
Nadine Melka and Michael Laub
Janet and Peter Nixon
Jerome and Barbara Perlongo
Mrs. Victoria Winsky
Contact us
For more information about the Blumenthal Performing Arts High School Musical Theater Awards, please email [email protected].