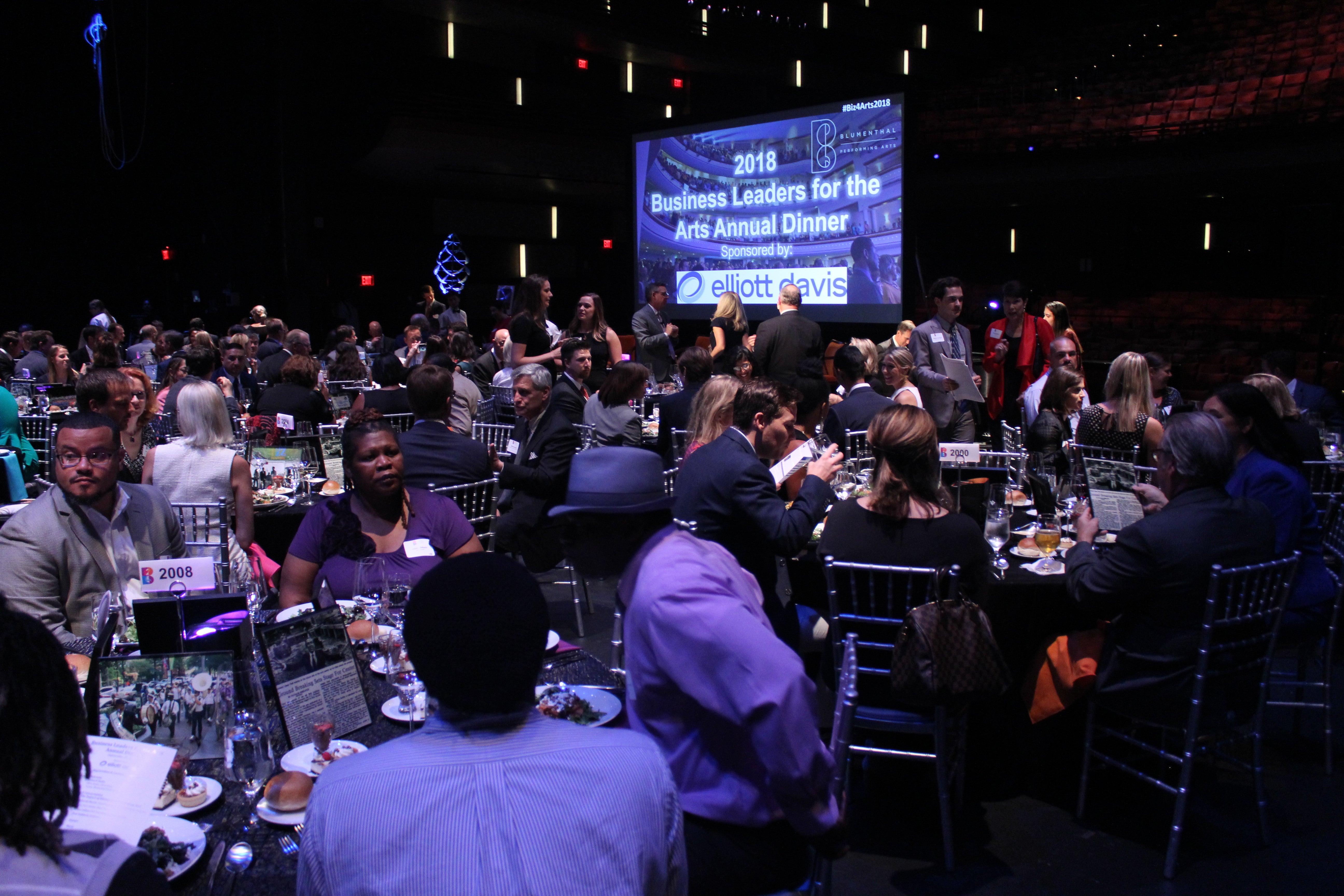 Barings Receives Blumenthal's Third Annual Business Leaders For The Arts Award
Blumenthal Performing Arts is proud to announce Barings as the recipient of its Third Annual Business Leaders for the Arts award, which was presented during a celebration dinner at Knight Theater last month. The annual dinner was sponsored by Elliott Davis.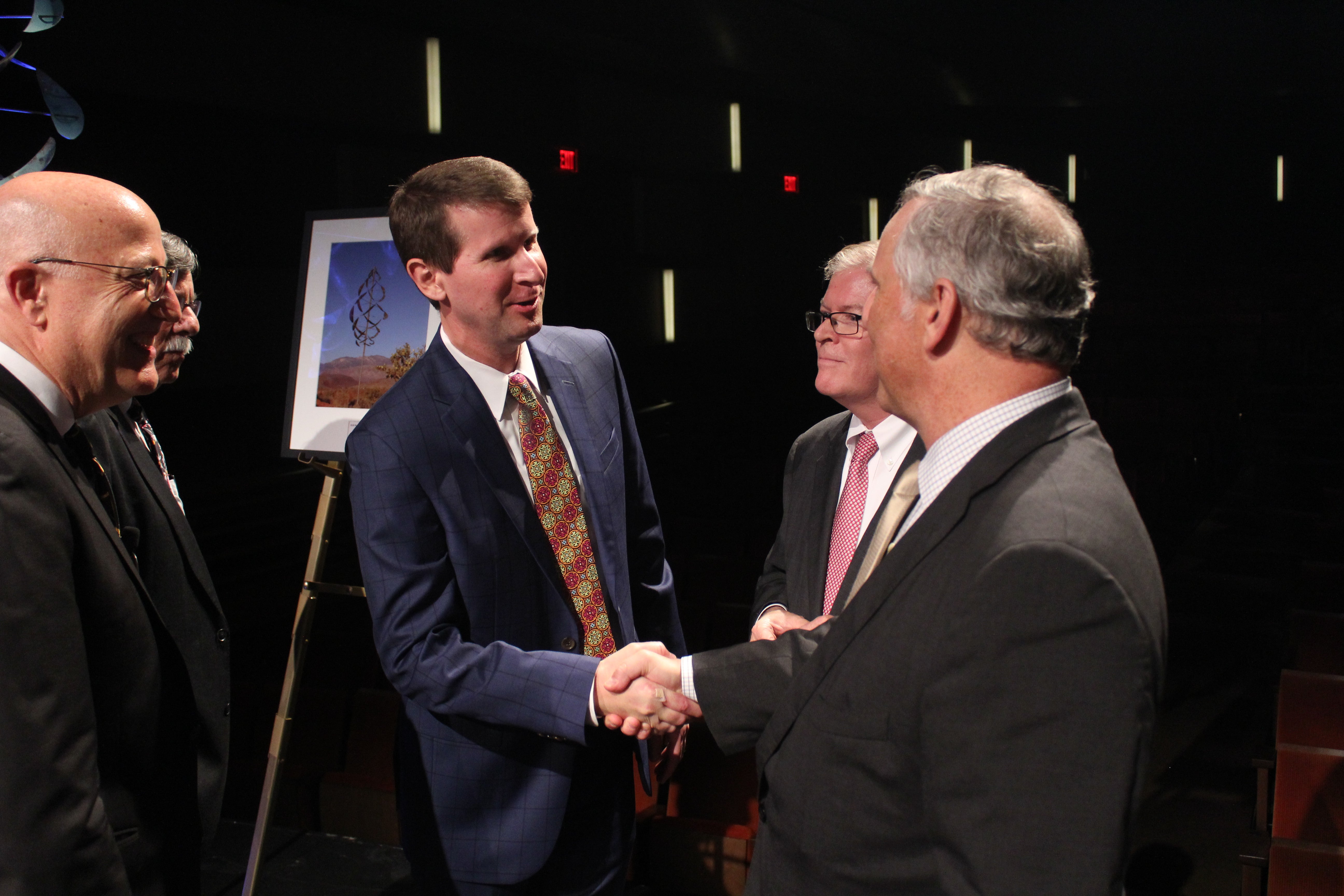 (Host Richard Battle (Elliott Davis) presents award to Tom Finke (Barings))
Richard Battle, Elliott Davis' Office Leader and Blumenthal Performing Arts Trustee, welcomed the audience on the stage of Knight Theater.
"Elliott Davis proudly supports Blumenthal Performing Arts and its mission to enrich Charlotte and surrounding areas by fostering a deeper understanding of, and appreciation for, artistic expression and cultural diversity. Blumenthal's efforts to celebrate and share the beauty of art in all its forms help to encourage creativity and innovation, build community cohesiveness, and stimulate economic growth."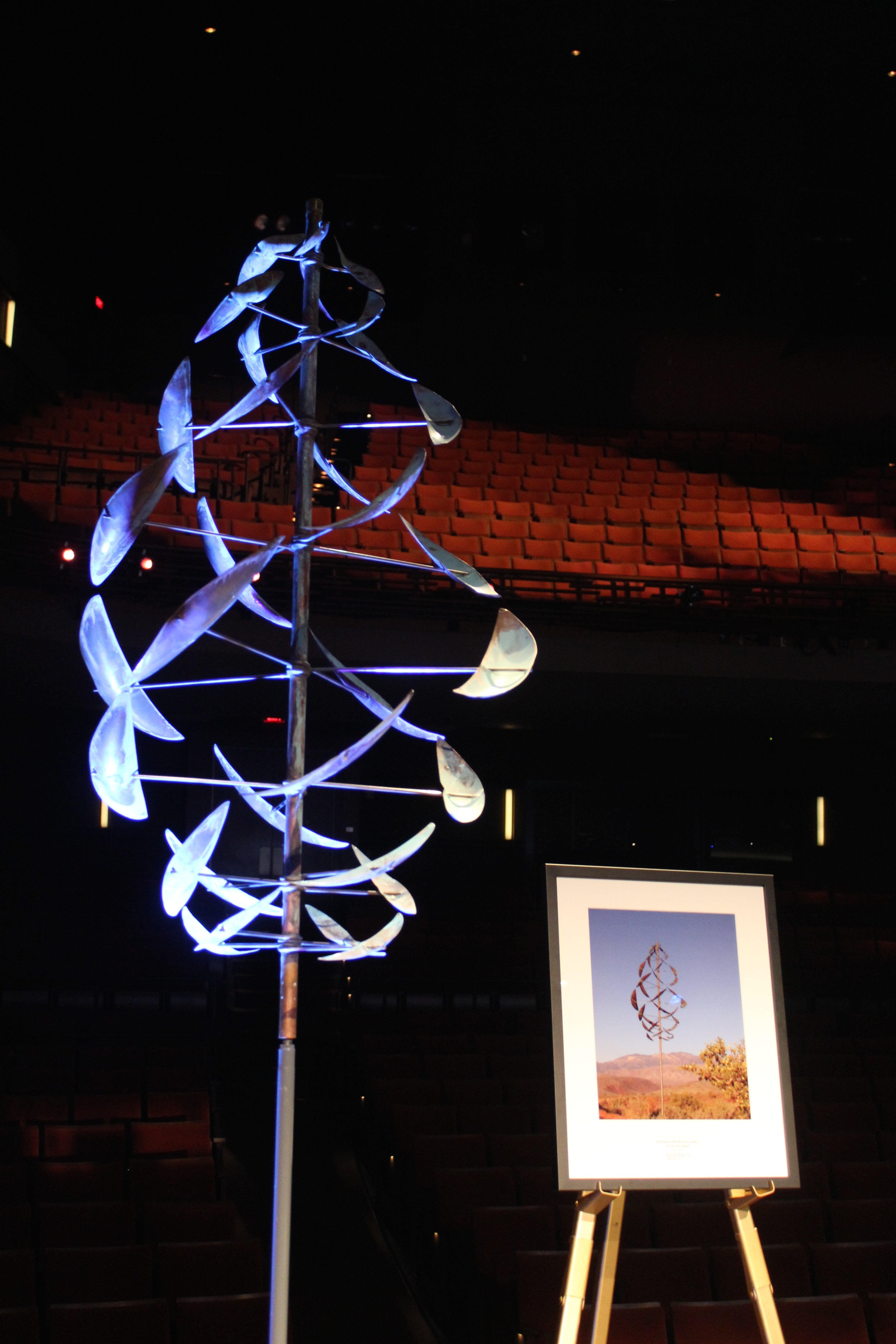 (Wind Sculpture by Lyman Whitaker (Business Leaders for the Arts Award) to be displayed at Spirit Square)
Barings CEO Tom Finke accepted the evening's award, a wind sculpture by renowned artist Lyman Whitaker which will soon be displayed at Spirit Square. In his speech to the group of business leaders, he acknowledged Barings' leadership, investment and commitment to the arts.
Barings is a leading global financial services firm with over $306 billion in assets under management, offices in 16 countries and investment capabilities that span fixed income, equities, alternatives and multi asset strategies.
Barings is committed to serving the communities where their associates live and work, and that's particularly true in Charlotte. Barings sponsors a variety of civic, philanthropic and nonprofit organizations and empowers its associates to be engaged members of the community and support these groups whose missions align with the firm's values. During the 2018 Season, Barings stepped up as one of Blumenthal's lead 25th Anniversary Season sponsors.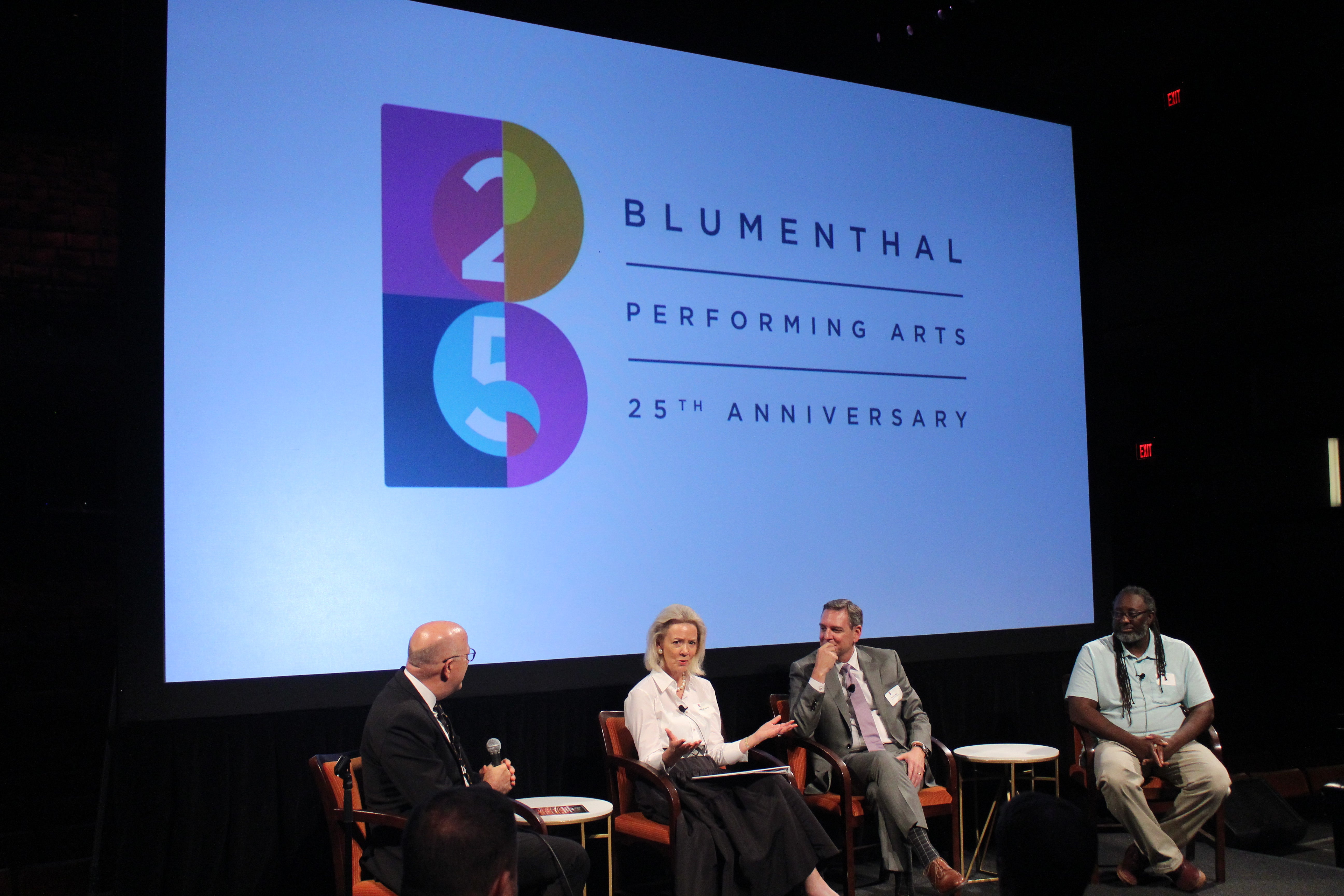 (25th Anniversary Panel (Blumenthal President Tom Gabbard, Deborah Harris, Brian Collier – FFTC, and Bluz))
Blumenthal Performing Arts is one of many performance, visual and conceptual art organizations that the firm is proud to support. The personal and cultural enrichment these organizations provide, from world-class symphonic performances to local theater, make our community a place that people want to call home.
Support for the arts in Charlotte helps strengthen the community by enriching social capital and creating greater cultural cohesion. Cities with vibrant arts communities are also more attractive to prospective employers, who recognize the ways this helps foster civic pride and provides culture and perspective to the people who live and work in our community.
Blumenthal's Business Leaders for the Arts is a network of local businesses that believe the arts are vital to the community, economy, education and workforce of tomorrow. Members gather quarterly to gain insight into industry trends and to celebrate the impact of the business community's investment in the arts.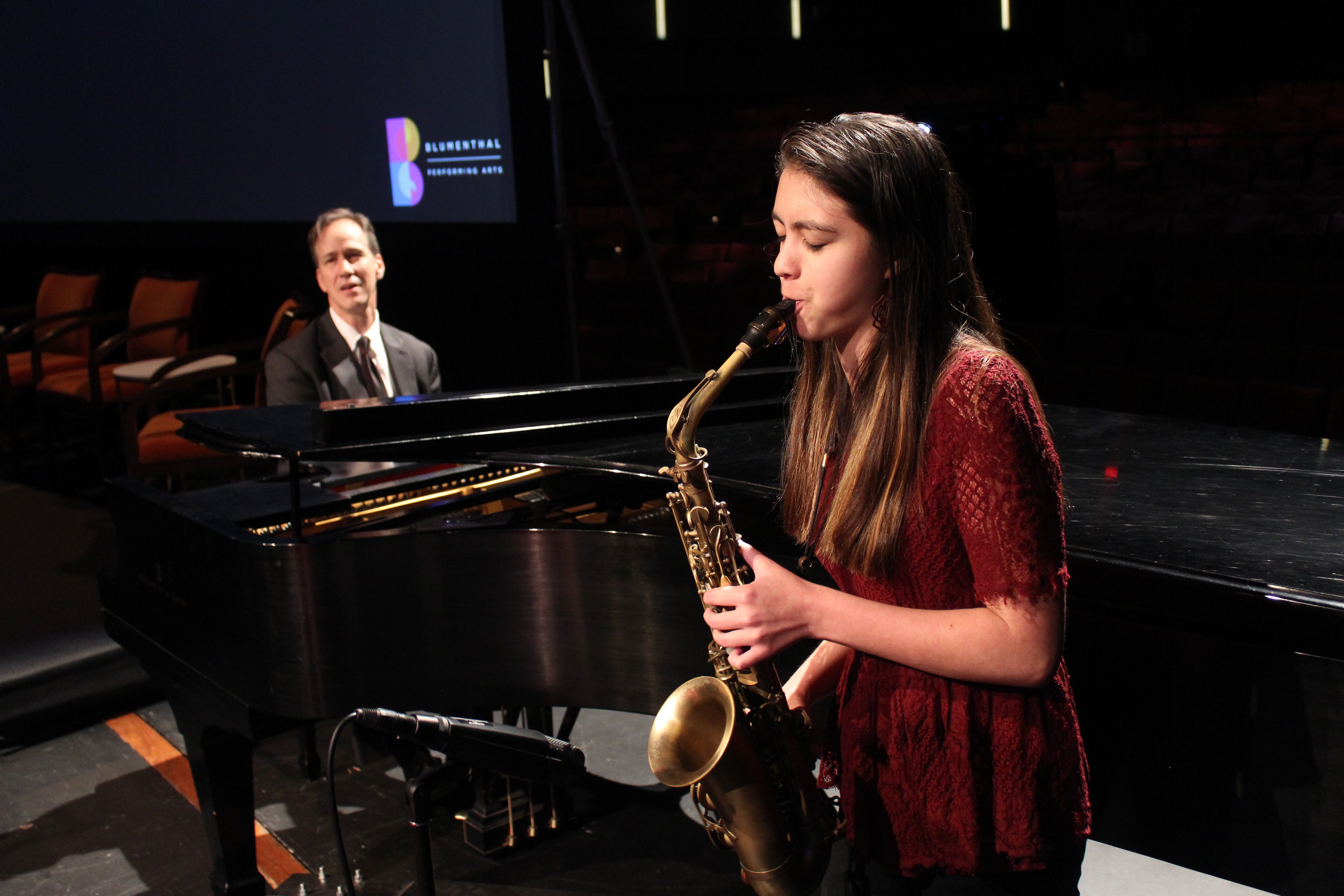 (Noel Freidline (piano) and Veronica Leahy (Sax))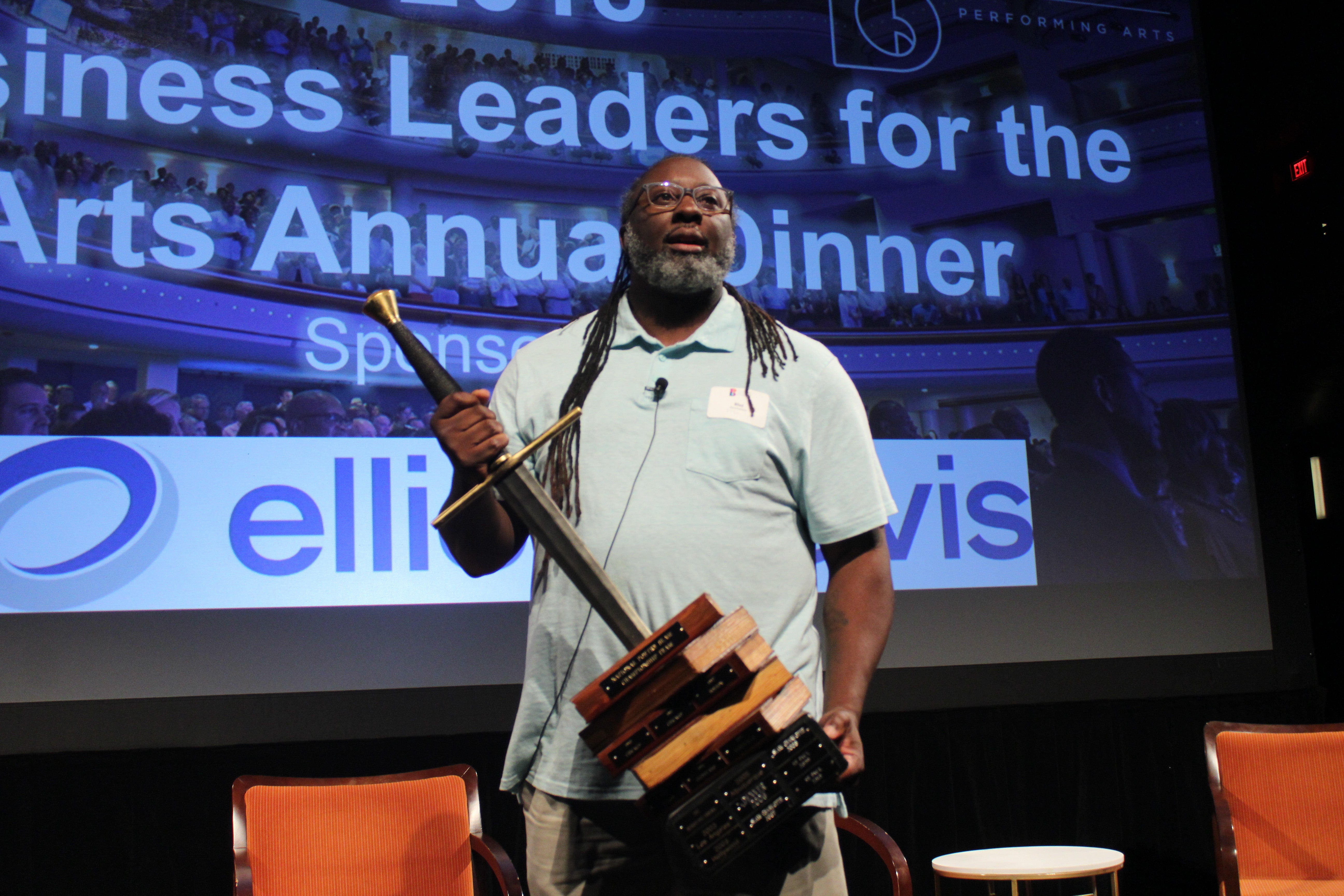 (Bluz from SlamCharlotte with the National Poetry Slam Trophy)


ABOUT BLUMENTHAL PERFORMING ARTS:
Blumenthal Performing Arts serves the Carolinas as a leading cultural, entertainment and education provider. For more information, call (704) 372-1000 or visit BlumenthalArts.org. Blumenthal Performing Arts receives operating support from the Arts & Science Council and the North Carolina Arts Council. Generous support is also provided by PNC Bank, sponsor of the PNC Broadway Lights series.